4 Astonishing ways how clear aligners can change your life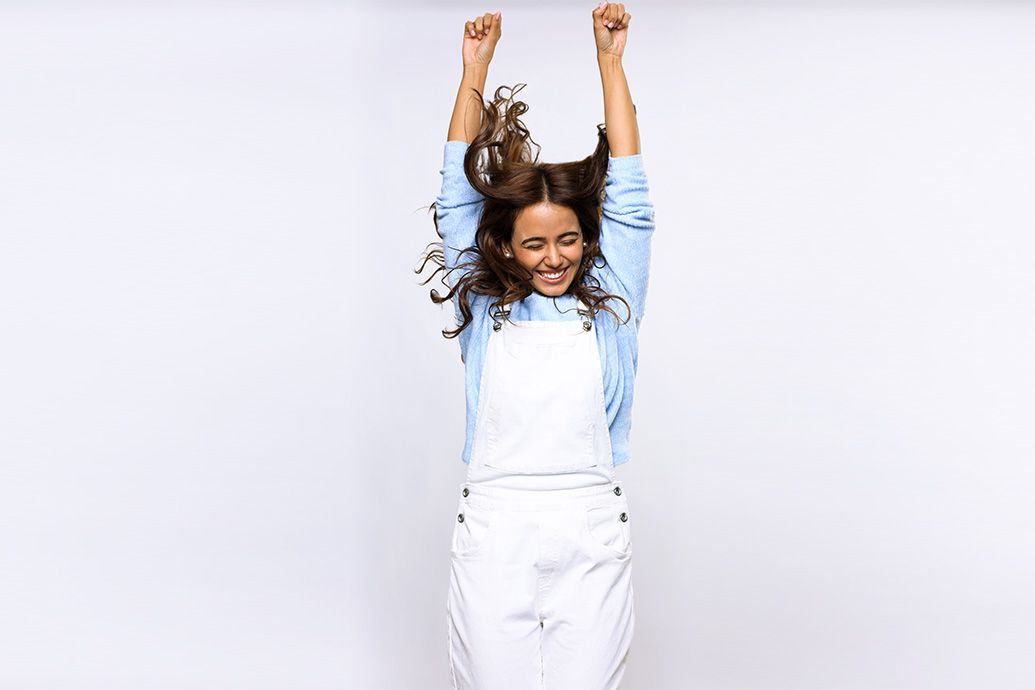 At toothsi, we endorse a healthy body image. We believe that it's okay if you're not comfortable with your crooked teeth showing out. It's okay to feel conscious and it's absolutely okay if you need aligners, and that too transparent ones, because happiness comes from within! So, stand in front of a mirror and ask yourself—do you like what you see in the mirror? If yes, good for you! And if no, then it's time to fall in love with yourself again. Amongst so many things that make us insecure about our appearance, misaligned teeth are one of them. Watching someone suppress their smile to hide their crooked teeth is probably the saddest sight. So, brush the embarrassment aside and embrace clear aligners brought to you by toothsi.
Remember our very own Phoebe Buffay from the classic sitcom FRIENDS? Let's take her character as an example of how bold she is about herself. With her vibrant songs and joyous laughter, she wins our heart every time. So, can you spot the secret to her radiating personality? Let us spill the beans. Lean in, quick! It's her ability to be comfortable in her skin. Do you also wish that you had a captivating smile like Regina Phalange? Let's get going and learn more about clear aligners and how they carry the potential to change your life.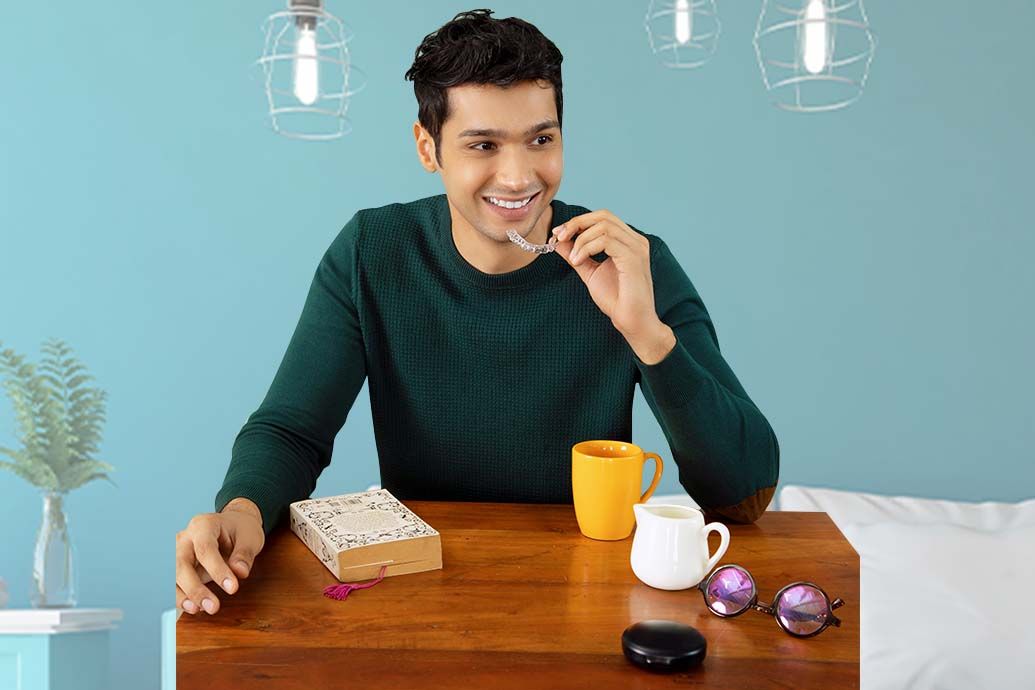 1. Scan and chill We provide at-home teeth straightening services, where you have to just book a 3D scan, and our technologically equipped toothsi pro will meet you at your doorstep. Our proficient pro will conduct a 3D scan of your misalignment and pass on the results to our highly skilled team of orthodontists. They will have a thorough look at the scan results and will provide you with a detailed smile makeover plan.
2. Approve, pay, and seal After scanning your teeth, our team of orthodontists with 10+ years of experience draft a smile makeover plan for you customised to suit your needs perfectly. Fret not, there are several plans to choose from, and our professionals only suggest a plan that fits your needs and requirements well. Once you approve the chosen plan, you can proceed to pay, sealing your super discreet and successful teeth straightening journey with us.
3. A trailblazing combination Our clear aligners are removable, customizable, stain-free, comfortable, and painless. They are a much more convenient option over metal braces. toothsi's clear aligners let you eat and drink whatever you want, wherever you want. Groundbreakingly breaking past all the restrictions that are levied upon people when they opt for metal braces.
4. Bye-bye, shy smiles! Do you know the best part about investing in a set of clear aligners ? No one will get to know. Yes, you heard it right! These aligners are nothing but a transparent pair of customized plastic trays. As a result, they cannot be spotted separately when you have them on, making the entire process discreet and silent. So, smile away, fam. We got you!
Don't we all tend to think that every high-quality product must need high maintenance too? Well, hold your horses there! toothsi's clear aligners are undemanding and economical.The best way to clean clear aligners is by giving them a nice rinse in water after each meal and cleaning them with toothsi Foamy once a week. Also, regularly clean your aligners' case and ensure that it is not kept near any food or beverage. Keep these little pointers in mind, and you are ready to roll with these transparent babies!
toothsi has partner clinics in more than 13 cities, including Delhi, Mumbai, Lucknow, Chandigarh, and Jaipur. We have a team of experienced orthodontists who work diligently to provide personalized care throughout your teeth straightening process. They will stick up with you till the last step and will patiently answer all your doubts and queries over one-on-one video consultation. In addition, you can order toothsi at-home impression kit for a quick DIY teeth impression and to get you started on your smile makeover journey from the comfort of your home. Do we need to say more? Come on! Book your free scan and buy clear aligners online to put an end to all your teeth worries!