laser hair reduction packages
full body
Loved by actors and models. face, underarms, arms, chest, back, trunk and legs — remove hair from these areas.
specific area
Loved by first-timers. face, underarms, arms, chest, back, trunk, legs and bikini — pick any one area.
Why should you try our laser hair reduction packages?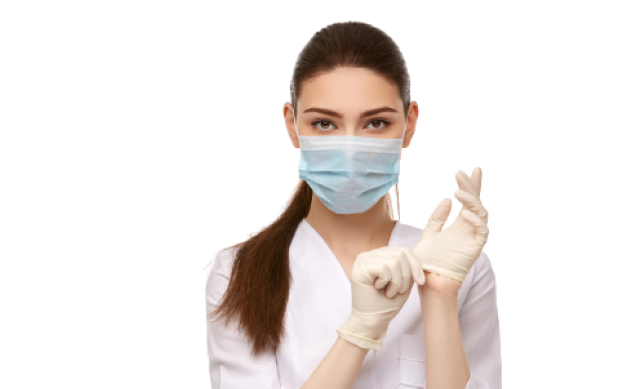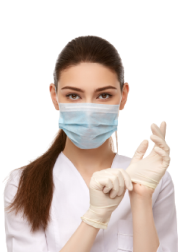 lets's get to know more about LHR
so convenient!
This is an at-home service. Our experts come to you. Just lie back and imagine a beach. We'll do the rest.
no pain at all
Our Quadruple Wavelength Laser is icy. Unlike other lasers, ours doesn't heat up the skin. Pretty cool tech!
it's effective
Waxing, threading, plucking (ouch!) allow for in-growths. With LHR no hair root, so no body hair, #TrueThat
you are in safe hands
The laser, safe for your skin. Our experts, wear a PPE kit. Temperature checks, mandatory. The kit, sterilised before use.
Why are our laser hair reduction packages better than waxing?
5 reasons why LHR is better than parlour aunty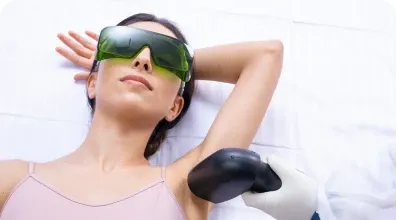 laser hair reduction
Pretty painless
Permanent results
Sessions are 4 to 12 weeks apart. Your skin is well rested.
No in-growths at all
Cost effective. You spend about Rs, 60,000 for a permanent solution.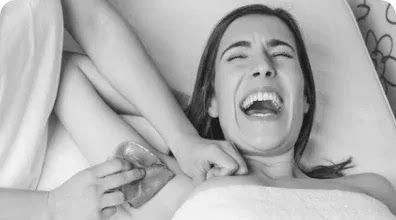 age-old waxing
It hurts so much!
Temporary results
Sessions are 3 to 4 weeks apart. Your skin gets no rest.
Lots of in-growths
Expensive! You spend about Rs. 3.6 lakhs in the long run.
hairless beach body
is priceless
EMI always helps
starting from
3166
per month.*
*T&C apply
How do our laser hair reduction packages work exactly?
they shave the area to be treated
the icy cool laser does its magic
the dermatologist supervises digitally
love letters
Sweet clients. Sweeter testimonials.
Waxing and razors had really made my skin dark and irritated. It was a constant struggle!! Hence I thought of giving laser hair removal treatment a try and found skinnsi. Their laser hair removal treatment is really amazing, the procedure was smooth and also easy on pocket. I am thankful to skinnsi for letting me flaunt my beautiful skin. 🤩
read more
Got my first laser session done before 2 months and let me tell you it's hands down the best decision I ever made. The experience was absolutely painless. My therapist was ms KAMLA RANI who did a really really good job. She was extremely professional and explained the process very well. Whatever fear I had before starting the session, vanished in a minute after talking to her.
read more
Today was my first Skinnsi laser session with Rajeshri Rao for upper lips, chin and underarms. She came early and explained the procedure in detail since this was my first ever experience with Laser hair removal. The procedure was absolutely painless under the skilled hands of Rajeshri Rao. In fact this is even more painless than waxing or using a epilator. Highly recommend Skinnsi and Rajeshri for laser hair removal.
read more
#skinnsitribe
See what our skinnsi tribe has to say
Alina Gala
Isha Jhaveri
Rabiya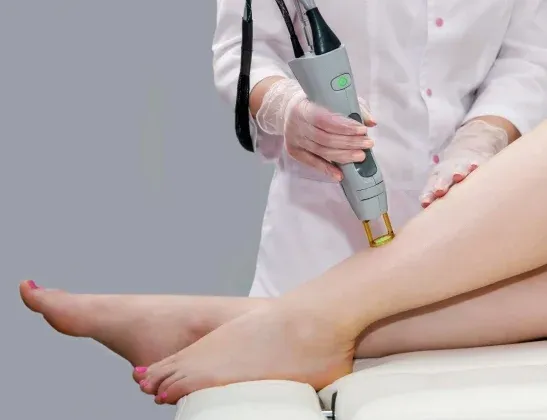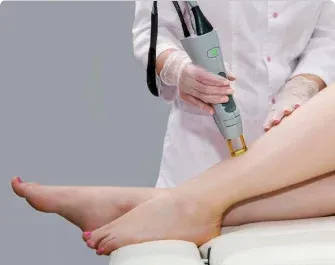 Would you like to experience laser hair reduction before going for a full session?
let's get you booked in for a trial session
What is Laser Hair Removal?
Want to experience the smooothest skin all the time but hate going to the salon every now and then? Don't worry, because laser hair reduction is here to save the day! It is a long-term solution to get rid of unwanted body hair so that you can say goodbye to those countless trips to the salon.
Thanks to the cutting edge technology it uses, just a few sessions of laser treatment for hair removal will give you the skin you've always desired.
Also, you'll end up saving a lot, because laser hair reduction prices are pretty affordable when compared to the innumerable trips you would otherwise be taking to the salon. So what are you waiting for? Book a free trial now and to get that smooth, flawless skin you always dreamt of!
How Does Laser Hair Removal Work?
The 'cutting-edge' part of its technology might have made you think that it's too complex a process to understand, but to be honest, it's actually pretty simple, yet so effective.
So just as you now know what laser treatment for hair removal is and what it does, let us understand how laser hair removal helps you say goodbye to unwanted body hair and waxing for good!
First, let's break it down and go back to the roots. Because that's exactly what happens in the treatment. Simply put, when exposed to the laser, the melanin in your hair follicle absorbs its light, which in turn heats up the hair follicle. The laser then destroys the roots.
"̆But what about damage to the surrounding skin?"
Don't worry, because it'll be safe from any damage. Plus, there will be no ingrowths as well. Yes, remember those painfully annoying bumps on your skin that usually pop up after a waxing session? You won't see any of them after your laser treatment for hair reduction. Phew! What a relief.
As a result, you get the smooothest skin that you just can't get enough of. So wear those sleeveless tops or dresses whenever you want without thinking twice, and most importantly, without having to make last-minute trips to the salon ever again!
Now that's exciting! But if you're worried about the cost of laser hair removal, rest assured that laser hair removal prices at skinnsi are very much pocket-friendly, and also, we have an EMI option too.
Why Choose a Long-term Hair Removal Solution?
Honestly, the question should rather be, "Why not choose a long-term hair removal solution?"
Because we're sure that nobody likes to frequent the salon just a few hours before a big meeting, a date, or a night out with the gang, when there's already so much going on.
Add to that the waiting time, the unbearable pain, the possibility of a skin reaction, or the fact that the much-dreaded ingrowths might show up, one can't help but wonder if there was a long-term solution for this.
Lucky for you, there's laser hair removal, where just a few sessions will help you get rid of unwanted body hair. Plus of course, it's backed by dermats and new-age technology, ensuring there's no skin reaction and ingrowths. Now isn't that just delightful?
So what are you waiting for? Get started with a free trial of our laser treatment for hair reduction to get a glimpse of what the smooothest skin feels like.
Our Laser Tech
You're already aware about our cutting-edge tech that makes laser hair reduction oh so effortless! So now let us tell you a little more about it, shall we?
At the heart of it is the first of its kind quadruple wavelength laser, a combination of 4 wavelengths - 755+810+940+1064 nm.
Compared to the traditionally used diode and triple wavelength lasers, our new quadruple wavelength laser reduces all types of hair – fine, medium, and thick.
Better yet? It's safe for all skin types.
The laser is also equipped with an ice-cool technology that prevents your skin from heating up. Talk about a comfortable experience!
This new-age tech, paired with our dermats' expertise is everything you need to get the smooothest skin with ease! So, just sit back and bid adieu to unwanted hair.
Still not sure if you'd like to go for laser hair removal? Try it before going for the complete experience, by booking yourself a free trial right here. Also, at skinnsi the cost of laser hair reduction treatment is pretty affordable, with an EMI option available as well!
What Does A Typical Laser Hair Reduction Procedure Look Like?
First, you'll book an at-home free trial or an appointment for yourself from our website

While doing so, we'll also ask you to share a few details that'll help our dermats curate a customized treatment plan as per your hair type and hair growth

Our skinnsi pro will visit your home at the scheduled date & time of your appointment. We follow all COVID protocols to ensure the safety of you as well as our skinnsi pros

Our dermats will supervise all your sessions virtually, and after our skinnsi pro has set up the equipment, they'll shave the area to be treated with a razor

Once that's done, a cooling gel will be applied on that area

You're now all set for the laser shots! These will be given at the area to be treated

This will be followed by icing, and finished off with some soothing moisturizer applied to the area

That's it. You can now go on and about your day just like usual!
Benefits of Laser Hair Removal
Earlier we got to know why you should choose a long-term hair removal solution i.e. laser hair removal over short-term ones like waxing. But its benefits don't just end there. Read along to find out what they are.
Super Quick. Super Easy: Unlike other hair removal methods, you just need a few sessions of laser hair removal to say goodbye to unwanted hair for good! These sessions are pretty quick, and are done in the comfort of your own home.
A Whole Lot of Savings: The pain & inconvenience set aside, you'll also end up spending quite a lot for your salon visits over time. So it's really a no-brainer to go for a one-time, long-term solution, as the cost of laser hair removal is pretty affordable when compared to the plenty of salon trips you'd otherwise be taking.
Amazing Accuracy: Rest assured that as opposed to its counterparts, laser hair removal offers an accuracy like no other.
No Extra Attention Required: Another benefit of laser hair reduction is that you can carry on with your day as usual after a session. That's right, no going out of the way to protect the treated area. Go on and about your day like you normally would. Just remember to apply sunscreen when you head out, and you're all set.
What To Expect After A Laser Hair Reduction Session?
Just got done with your laser hair reduction session? That's amazing! Wondering how the laser does its magic over the course of your treatment? Let us tell you what happens once you're done with a skinnsi laser hair reduction session:
After the laser breaks the hair down from the root, the dead roots come out in 7-10 days

So while it may look like you've got regrowth just days after your session, now you know that those are just dead roots that are coming off

Don't worry too much about them, as they'll fall off eventually within the next few weeks

Once you're 2-3 sessions into the treatment, you'll start to see visible results and get closer to the smooothest skin you've always desired!

That being said, continue to apply sunscreen to the treated area whenever you step out during the day

With skinnsi's laser hair reduction treatment you get up to 90% hair reduction after 6 sessions!
Recommended Post Care Tips During Laser Hair Reduction Treatment
A typical skinnsi laser hair reduction session will take approximately 2-3 hours for full body sessions, 1.5 hours for half body sessions and 30 to 60 minutes for single body parts.
Although you can carry on with your day with ease right after a session, we recommend you follow these tips for our sessions to be most effective.
Starting with, you guessed it right, sunscreen! We could go on and on about how sunscreen is good for you, not just during the laser hair reduction treatment, but even otherwise to protect you from the harmful effects of the scorching sun.
We also recommend that you avoid hot water baths for 24 hours after a session.
You'll most likely not have any skin reaction after your sessions, but in case you do, don't worry, for we've got your back! Just apply some calamine lotion or moisturizer 3-4 times a day in case you have any discomfort or redness.
LHR Treatment Results
Here comes the best part!
Now like we mentioned earlier, you might not see results instantly, so don't worry. The dead hair roots will start to come off in a few weeks after your first session.
As you get your next 2-3 sessions done, you'll start to see a significant difference as you inch ever so close to the skin you've always wanted!
That being said, our treatment will give you up to 90% hair reduction in about 6-8 sessions, with a minimum gap of 4 weeks between each session.
You may also require touch up sessions later which will be done once in 3-4 months depending on residual hair growth.
Compared to other hair removal options like waxing & threading that are not only painful, but also need to be done regularly for life while still giving temporary results, it's an obvious choice to go for laser hair reduction!
Not to forget that these options still put you at risk of skin reactions and ingrowths. Well, with laser hair reduction you get none of that, just the smooothest skin!
Why Choose skinnsi Laser Hair Removal Services??
Laser hair removal by itself is pretty amazing, but let us tell you what separates a regular one from a skinnsi laser hair removal treatment!
Specially curated treatment: The details we take from you at the time of booking your free trial or appointment helps our dermats curate a treatment plan just for you!
No need to step out: That's right. All our sessions are done at your place. Talk about a truly comfortable experience!
New-age tech: Our quadruple wavelength laser, which also features the ice cool technology ensures the smooothest journey towards your smooothest skin!
Supervised by dermats: Aside from curating your treatment plan, our dermats also supervise all your sessions virtually and are always available to address your doubts and concerns.
Free trial: You might not be completely sure about getting laser treatment for hair removal done, we totally get it. That's why we offer a free trial, for you to get a glimpse of what the smooothest skin feels like!
What is the Cost of skinnsi's Laser Hair Reduction Service?
This is the part that might have been scaring you most this entire time.
Don't worry though, because laser hair removal prices are so much better when compared to your constant trips to the salon for life!
At skinnsi, you get up to 90% hair reduction in about 6 to 8 sessions from the comfort of your home, with your treatment plan curated by our expert dermats. Our laser hair reduction prices start at just ₹3,166/month! Yes, we do have an EMI option as well.
So on one hand there's the comfortable, quick & easy, long-term and affordable skinnsi at-home laser hair removal treatment starting at ₹3,166/month, while on the other hand there's the constant obligation to head to the salon every now and then. Not to forget the questionable hygiene, waiting time, the possibility of skin reaction and ingrowths with the latter.
AMPA Orthodontics Pvt. Ltd. An ISO 13485:2016 Quality Management System certified by Zenith Quality Assessors Pvt. Ltd.
© 2022 makeO. All right reserved.