laser hair reduction packages
Why should you try our laser hair reduction packages?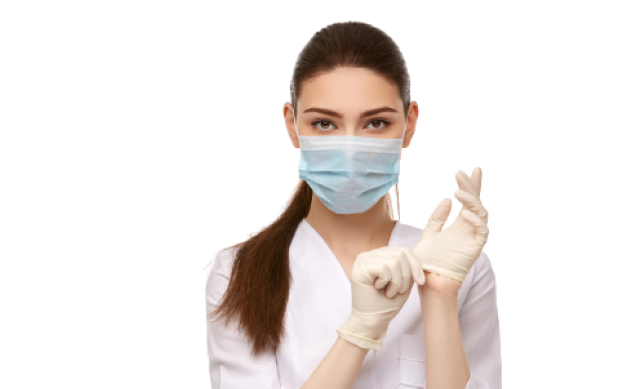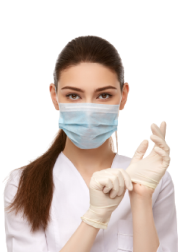 lets's get to know more about LHR
so convenient!
Book a service at the comfort of your home or at the makeO experience center. Our experts will do the rest.
no pain at all
We use 4 Wavelength ice cool gel technology. Unlike other lasers, ours doesn't heat up the skin. Pretty cool tech!
it's effective
Waxing, threading, plucking (ouch!) allow for in-growths. With LHR no hair root, so no body hair, #TrueThat
you are in safe hands
Our latest laser technology is safe for your skin, our therapists follow mandatory temperature checks and the kit is sterilized before every use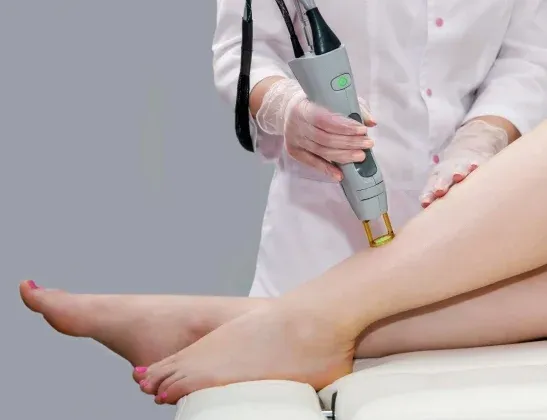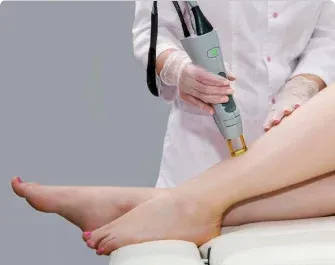 Would you like to experience laser hair reduction before going for a full session?
let's get you booked in for a trial session
Why are our laser hair reduction packages better than waxing?
5 reasons why LHR is better than parlour aunty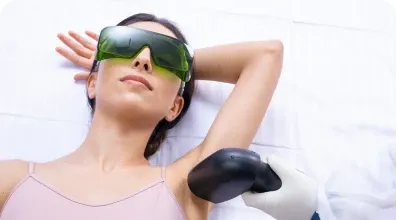 laser hair reduction
Pretty painless
Permanent results
Sessions are 4 to 12 weeks apart. Your skin is well rested.
No in-growths at all
Cost effective. You spend about Rs, 60,000 for a permanent solution.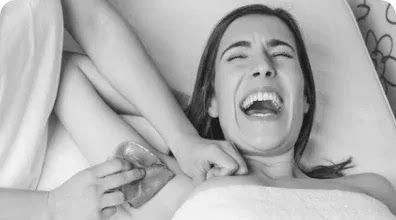 age-old waxing
It hurts so much!
Temporary results
Sessions are 3 to 4 weeks apart. Your skin gets no rest.
Lots of in-growths
Expensive! You spend about Rs. 3.6 lakhs in the long run.
hairless beach body
is priceless
EMI always helps
starting from
2300
per month.*
*T&C apply
How does our laser hair reduction treatment work?
skinnsi pro consults with the dermat and starts the treatment
they shave the area to be treated
the ice cool laser technology does its magic
the dermatologist supervises digitally
love letters
Sweet clients. Sweeter testimonials.
Waxing and razors had really made my skin dark and irritated. It was a constant struggle!! Hence I thought of giving laser hair removal treatment a try and found skinnsi. Their laser hair removal treatment is really amazing, the procedure was smooth and also easy on pocket. I am thankful to skinnsi for letting me flaunt my beautiful skin. 🤩
read more
Got my first laser session done before 2 months and let me tell you it's hands down the best decision I ever made. The experience was absolutely painless. My therapist was ms KAMLA RANI who did a really really good job. She was extremely professional and explained the process very well. Whatever fear I had before starting the session, vanished in a minute after talking to her.
read more
Today was my first Skinnsi laser session with Rajeshri Rao for upper lips, chin and underarms. She came early and explained the procedure in detail since this was my first ever experience with Laser hair removal. The procedure was absolutely painless under the skilled hands of Rajeshri Rao. In fact this is even more painless than waxing or using a epilator. Highly recommend Skinnsi and Rajeshri for laser hair removal.
read more
makeOver stories
here's what our #makeOskinnsitribe has to say about their experience
faqs
what is laser hair removal?
Laser hair removal is a procedure that uses laser light to target your hair follicles and destroy the roots thereby giving you permanent hair removal. It is a long-term solution to get rid of unwanted body hair so that you can say goodbye to those countless trips to the salon. Thanks to the cutting-edge technology it uses, just a few sessions of laser treatment for hair removal will give you the skin you've always desired.
How does laser work?
Let's break it down and go back to the roots. (Pun intended) So, the melanin in your hair follicle absorbs the laser light, which heats up the hair follicle. This laser destroys the roots.
Don't worry, the surrounding skin will be safe. Plus, there will be no ingrowths. Yes, those annoying little things. All gone.

The result? Silky smooth skin that you can't get enough of. Enjoy the freedom of being able to wear your favorite sleeveless dresses whenever you want.

We use the latest laser technology to solve the problem of unwanted hair. Our technology of quadruple wavelength laser is a combination of 4 wavelengths - 755+810+940+1064 nm.-

Compared to the traditionally used diode and triple wavelength lasers, our new quadruple wavelength laser reduces all types of hair – fine, medium, and thick hair. What's more, it's safe for all skin types

The laser also has an ice-cool technology that doesn't allow the skin to get heated. Talk about a comfortable and painless experience! So, just sit back and bid adieu to that unwanted hair.
is an at-home laser hair removal treatment safe?
Yes, getting the laser hair removal treatment at home is as safe as the clinic. You will experience the same dermatologist supervision and trained therapist treatment at home.
how permanent is laser hair removal?
there will be up to 90% hair reduction in an average of 6 sessions.
laser hair removal can be an effective way of removing unwanted body and facial hair permanently. Laser hair removal works by using pulsed lasers to emit a beam of concentrated light onto specific areas of the skin that contain dark pigments such as those in the hairs. The laser light is absorbed by the pigment and converted into heat, which damages the follicles responsible for producing new hairs.
is laser hair removal cost-effective?
On an average, the amount spend on hair removal in salons over the lifetime is about 1.8-3.6 lacs. Comparatively makeO skinnsi laser hair reduction is one time investment to remove hair permanently at a much lower cost.
You can choose a specific area or full body laser hair removal treatment at affordable EMI options starting at Rs 2,300. Talk about savings!
how painful is laser hair removal?
Laser hair removal is a common and non-invasive procedure for permanently reducing unwanted body hair and it can be quite uncomfortable, but most people report only mild discomfort during their treatment. The sensation can vary from person to person, but generally speaking, most people find that the pain level corresponds roughly with the feeling of a rubber band being snapped against their skin. To make treatments more comfortable, many clinics now offer a cooling device or anaesthetic cream before starting the procedure to reduce any pain or discomfort. It's also important to take into account your threshold for pain when considering laser hair removal since everyone will experience different levels of sensitivity.
who can get laser hair removal done?
Laser hair removal can be done for any gender above the age of 14 years. What's more? This procedure is safe for all skin types. You can book a free trial to understand if this procedure is the right choice for you.
can hair grow back after laser hair removal?
Yes, laser hair removal can cause regrowth in some cases. While it is not a guarantee that all hair will be permanently removed after treatment, there has been evidence of decreased overall density of the treated area and longer-lasting results than traditional methods such as electrolysis and waxing.
The laser works by targeting the pigment (melanin) in the follicles which heats them up to the point where they can no longer produce hair. However, this does not always happen and certain areas may still see some regrowth depending on factors such as hormones or age.
It is important to talk with your practitioner before undergoing any treatments to ensure you fully understand what might happen based on your specific situation. They will also be able to provide advice about additional treatments or ways to further reduce growth that might occur post-treatment if necessary.
do you shave before laser hair removal?
Yes, it is generally recommended that you shave before laser hair removal. This is because the laser needs to target the base of the hair follicle in order to effectively remove the hair and prevent regrowth. Shaving helps to ensure that this targeted area can be easily found during treatment. Additionally, unshaven hairs are more likely to absorb too much heat from the laser which can damage or burn your skin.
To prepare for your treatment, make sure you have shaved a few days prior and refrained from waxing or plucking in that time as well. Make sure any traces of lotion or oils are removed as they can act as a barrier between your skin and the laser light emitted by the machine limiting its effectiveness against your unwanted strands!
how long will each laser hair removal session take?
With makeO skinnsi, laser hair reduction will take approximately 2-3 hours for full-body sessions, 1.5 hours for half-body sessions and 30 minutes for single-body part.
what does a typical laser hair removal procedure look like?
The laser hair removal process at makeO skinnsi is as follows:
Step 1: Book an at-home free trial, and share a few details that will help our dermatologists curate a customized treatment plan as per your hair type and hair growth.

Step 2: Once your appointment is confirmed and the treatment plan is finalised, our makeO skinnsi pro will visit your home at the scheduled date & time.

Step 3: Our dermatologists will supervise all your sessions virtually, and after our skinnsi pro has set up the equipment, they'll shave the area to be treated with a laser.

Step 4: Once the area is shaved, a cooling gel will be applied to that area.

Step 5: You are now all set for the laser shots. These will be given to the area to be treated. You might feel slight stinging but no extreme discomfort due to the ice cool technology of the laser.

Step 6: Once the session is done, it will be followed by icing, and finished off with some soothing moisturiser applied to the area.
is there any downtime after the laser hair removal treatment?
No. There is no downtime post laser hair removal treatment. You can immediately resume your normal routine after the session. Just make sure to follow the post-treatment care as advised by the makeO skinsii pro.
After laser hair removal, what should I avoid?
After laser hair removal, it is important to take care of your skin. Immediately following the procedure, you should avoid direct contact with water for at least 24 hours – even brief showers can be detrimental to recovery.

You should wear loose-fitting clothing to minimise pressure on the treated area and prevent any discomfort during healing.

You should use sunscreen when outside and avoid activities that could lead to excessive sweating as this could impact results and promote infection.

After 48–72 hours, feel free to shower again but keep shower times short (maximum 10 minutes) while avoiding hot temperatures which may further irritate sensitive skin cells post-treatment.

Moisturising directly after a shower will help retain moisture in the skin following treatment as well as provide nourishment that aids in recovery time by encouraging healthy cell regeneration

It is also paramount that any drastic temperature changes be avoided following laser hair removal treatments! Surprisingly enough, this includes heat from saunas or steam baths/rooms as these types of temperatures are too extreme for newly treated areas! Avoiding these treatments for at least 48–72 hours post-procedure is key for optimal recovery time and long-lasting effects from your laser hair removal experience!
which laser technology is used in makeO skinnsi?
At makeO skinnsi we use the latest quadruple wavelength laser, a combination of 4 wavelengths - 755+810+940+1064 nm. Compared to the traditionally used diode and triple wavelength lasers, our new quadruple wavelength laser reduces all types of hair – fine, medium, and thick. The laser is also equipped with an ice-cool technology that prevents your skin from heating up and is also suitable for all skin types
what are benefits of laser hair removal?
Below listed are the benefits of laser hair removal:
Long Term: As the laser light destroys the hair follicle, this is a long-term solution for unwanted hair removal. Say bye-bye to unwanted hair for good

Convenient: As you can book an at-home session, laser hair removal is convenient and also requires low maintenance.

Painless: With makeO skinnsi's 4 wavelengths and ice cool laser technology, you feel minimal discomfort and no pain at all. This is a much better offer than going for your painful waxing session at the parlour.

No Ingrown Hair: As the hair root itself is destroyed, no hair roots mean no pesky ingrown hair.

Suitable for all skin types: Whether you have a dark or light complexion, the advanced laser technology is suitable for all skin types and color.

Affordable in the Long Run: If you calculate the number of visits for your threading and waxing, then the one-time cost of laser hair removal will look affordable.
what care should I take after the sessions?
Here are post-care tips after laser hair removal treatment:
As your skin will be sensitive for some time post the session, make sure to apply sunscreen to protect your skin from the harmful effects of the scorching sun.

Avoid hot water baths for 24 hours after a session.

Apply calamine lotion or moisturizer 3-4 times a day in case you have any discomfort or redness

Do not engage in any heavy exercises that will make you sweat.

Avoid makeup and harsh skin products post the session.
AMPA Orthodontics Pvt. Ltd. An ISO 13485:2016 Quality Management System certified by Zenith Quality Assessors Pvt Ltd and US FDA Cleared.
© 2022 makeO. All right reserved.