The art of cleaning toothsi aligners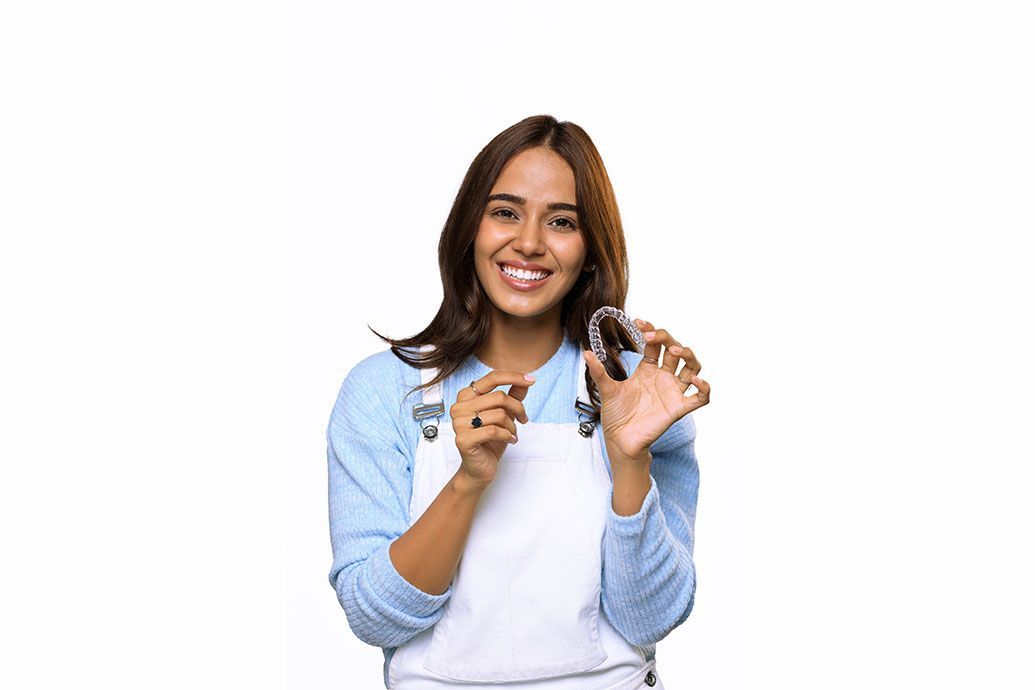 Clean aligners mean clean mouth. When you keep your aligners spotless, you avoid bad breath and tooth decay. And the aligners stay stain-free and invisible. If you see aligners as an extension of your teeth, then cleaning them becomes easy. So let's get started.
Clean them everyday Your aligners stay in your mouth for at least 20 hours. You will use one set, for two weeks or more. So clean your aligners twice a day, every day.
Don't use toothpaste Toothpastes are designed to clean your teeth. Aligners need something less abrasive. So avoid toothpastes completely.
No hot water please Your aligners are made with mouth-friendly plastic. And exposing them to high- temperature will defnitely harm them. If you have to clean them with water, use cold water instead
Brush before each wear If there are food particles in between your teeth, they will stay there after you wear the aligners. This will lead to plaque, bad-breath and even cavities. So brush your teeth after every meal, and before you wear the aligners.
Regularly clean your aligner case The aligner case needs to be spotless too. Make sure you don't keep the case open or near any food or beverage.
Don't leave your aligners in the open If they are not in use, then the clear aligners should be in the case. You don't want any dust, moisture or food particles to get in contact with the aligners.
Well, you are ready. In case you need help with cleaning your aligners, do reach out to our team.
AMPA Orthodontics Pvt. Ltd. An ISO 13485:2016 Quality Management System certified by Zenith Quality Assessors Pvt Ltd and US FDA Cleared.
© 2022 makeO. All right reserved.