Know All The Side Effects Of Laser Hair Removal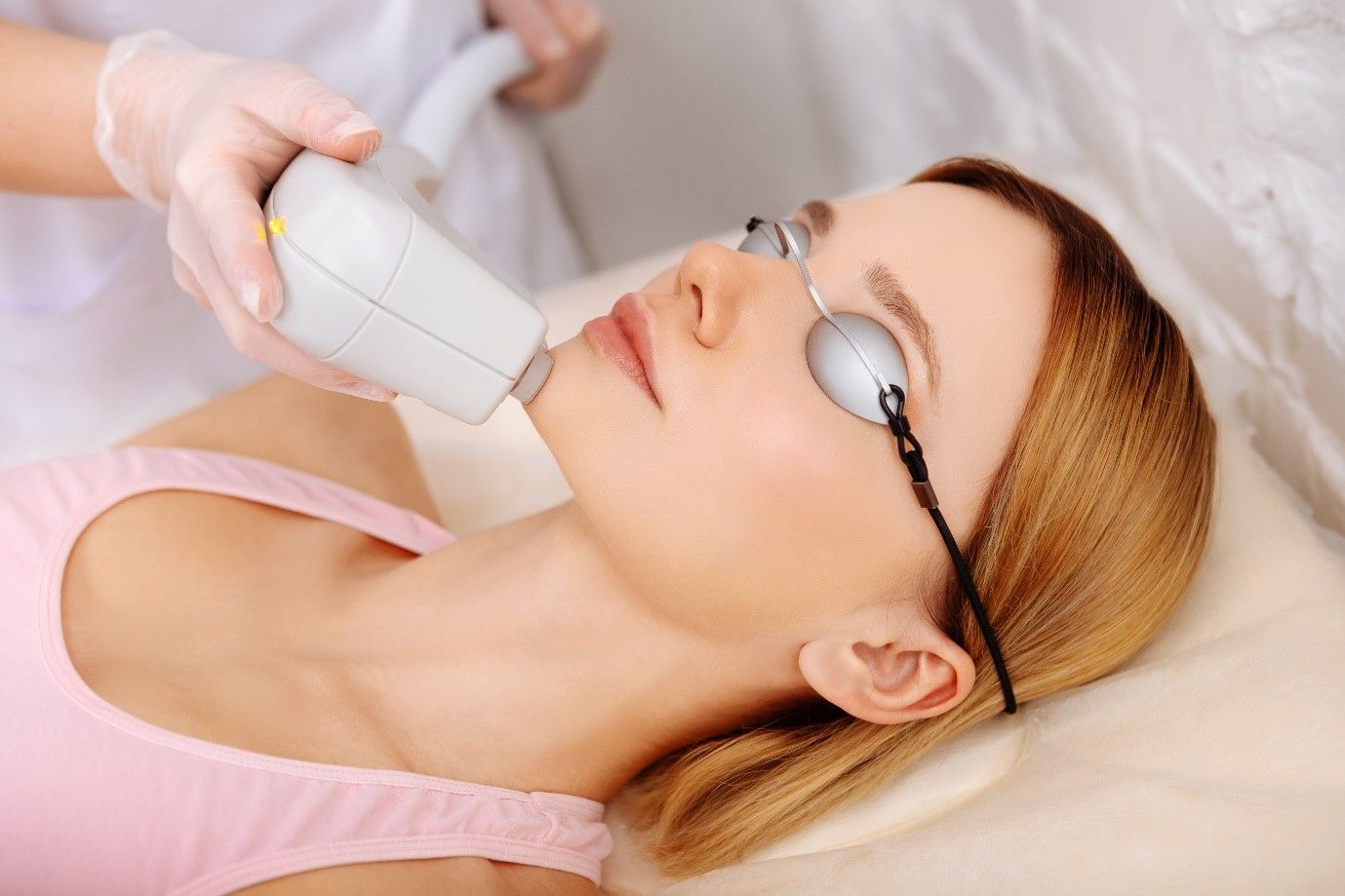 Are you also tired of shaving or waxing your body hair? After every visit to the salon, do you also pray for a permanent hair removal solution? We are sure you must have heard about laser hair removal treatment. However, many women feel that there are a lot of side effects of laser hair removal treatment. They also question whether it is worth the money.
To answer all your questions related to the side effects of laser hair removal treatment, we have curated a comprehensive guide. We will answer some common questions about laser hair removal that will help you to make the right decision.
Is Laser Hair Removal a Safe Procedure?
Laser hair removal treatment is a completely safe procedure if it is conducted under the supervision of a well-trained professional. At makeO skinnsi, we are well-equipped with the best team of dermatologists and professionals who are trained in handling laser technology. To ensure that you don't suffer from any burns or any skin reaction, we use a quadruple wavelength laser. It is a combination of 4 wavelengths - 755+810+940+1064 nm.
As compared to the traditionally used diode and triple wavelength lasers, our new quadruple wavelength laser reduces all types of hair – fine, medium, and thick hair. Do you know what's the best part? It is safe for use on all skin types. The new laser technology is equipped with ice-cool technology that doesn't allow your skin to get heated.
Is Laser Hair Removal Treatment Painful?
Well, it is one of the most common questions people often think about before undergoing laser hair removal treatment. As opposed to the pain you suffer during threading or waxing, you don't suffer any pain during our laser hair removal treatment. It is a painless procedure.
Some Side Effects of Laser Hair Removal
Before you buy a package and book an appointment with us, we want you to know that there are some common side effects of laser hair removal. Here's what you must know-
1. Folliculitis
In some cases, people experience tiny pimple-like bumps on their skin after the laser hair removal session. These bumps are known as Folliculitis. These happen because your skin is irritated.
2. Redness and Irritation
One of the side effects of laser hair removal is redness. People often complain of redness and irritation on their skin. However, there is nothing to worry about because it usually disappears in about an hour. However, if it persists, you can use ice packs. Or you can also consult your dermatologist.
3. Change in skin colour
Yet another common side effect of the laser hair removal treatment is the change in your skin colour. Since the melanin is affected, your treated skin tends to become lighter. However, you should not stress about it. One of the common reasons for a change in skin colour is when we step out in the sun. Therefore, to minimise pigmentation, you should use sunscreen.
4. Burns and blisters
Even though getting burns and blisters is rare, it is still one of the side effects of laser hair removal treatment. At makeO skinnsi, we take utmost care of your skin. Each session is organised after a consultation with a well-trained dermatologist. Also, one of the common reasons why burns and blisters happen is if you have a darker skin tone, in which case the melanin in your skin absorbs the laser, causing blisters. Make sure you don't pick on the blister as it can cause scars.
5. Scars
A scar is a burn that is visible as brown spots. After a laser hair removal treatment session, you don't get a scar. However, there may be some scarring if the treatment is done incorrectly but they will disappear with each session. Yet, to avoid any other skin reaction, you must find a good laser hair removal company like us that can handle your skin with care.
Although we have listed some common side effects of laser hair removal that you must be aware of, we at makeO skinnsi assure a safe, cost-effective, and relaxing experience. Have a happy skincare day!