Want to Create Your Dream Smile? The Secret Lies Behind Clear Aligners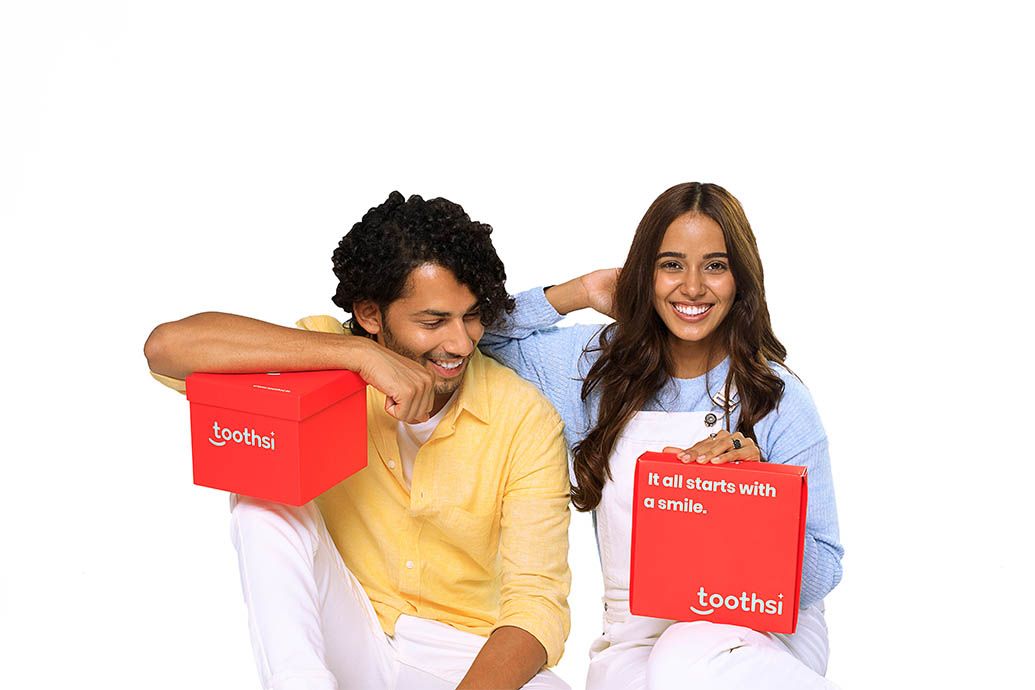 Today, more than your words, your body language counts. Want to nail that interview and land your dream job? Gearing up to impress that date of yours? Want to leave a striking first impression at that fancy party you've been invited to? Unfortunately, while we all work on our appearances, we often forget to work on our smiles—the best way to build human connections. So, let's jump to it, how to straighten teeth to get your dream smile? Can we create a dream smile with the help of comfortable yet efficient teeth straighteners? Let's find out!
There is one secret ingredient in every picture-perfect smile you see. It's the sheer confidence of showing all your 32 pearly whites without hesitation! But with so many people having a set of misaligned teeth, how do they learn to smile like that? We at toothsi are here to tell you that there is nothing to worry about. We got your back! toothsi has the best invisible teeth straighteners in the country and offers exceptional at-home smile makeover services, including video consultation with experienced orthodontists. Sounds interesting, right? All you have to do is visit our website and book yourself a free 3D scan!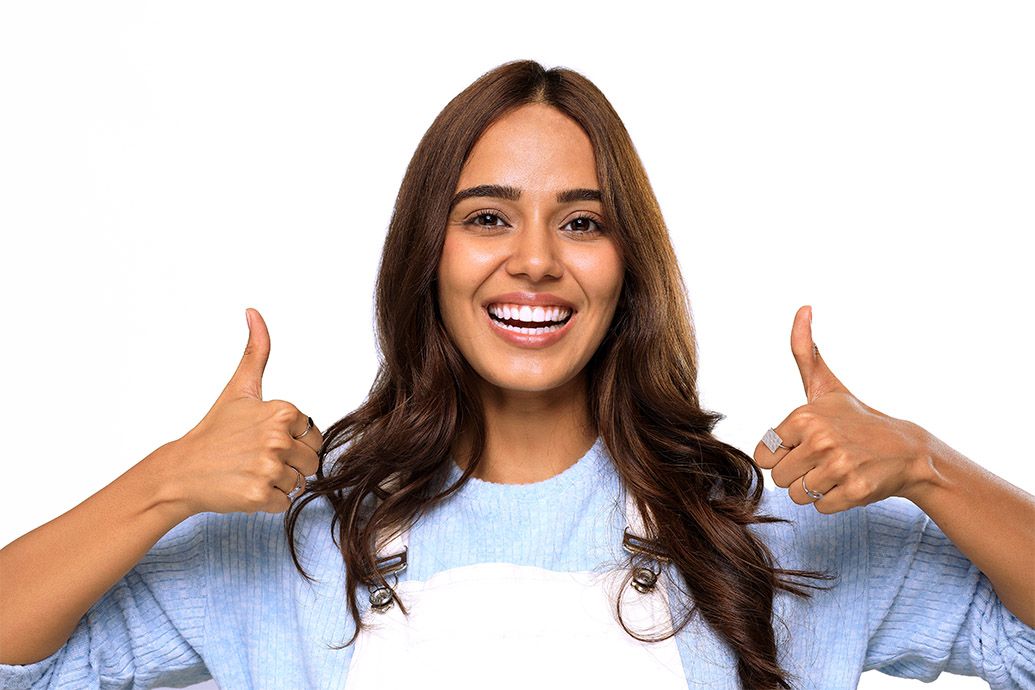 We are here not just to provide you with teeth straightening treatment but to keep it a secret too. Our teeth straighteners are convenient, customizable, comfortable, removable, and stain-free in nature. Unlike metal braces, they work according to your convenience and like us—they too are invisible! Like mentioned earlier, you can even book video consultations to have one-on-one sessions with our orthodontists. They are expert professionals who detect the root cause of your deformed teeth and advise you teeth straighteners that will specifically fit your needs.
Here is a guide for you to have a perfect smile:
Scanning stage
After you book a 3D scan, our toothsi pro will show up at your doorstep. They will be completely equipped to undertake the 3D scan digitally and will readily answer all your queries then and there. From here, you will be taken care of by our orthodontists. Here's a pro tip: You can easily DIY this initial stage with toothsi's at-home impression kit at your disposal. Just order one of these and get an impression of your teeth instantly under the virtual supervision of our in-house team of qualified orthodontists with 10+ years of experience. Once it's done, send it back to us so we can design a customized smile makeover plan to begin your teeth straightening treatment.
Assessment stage
This scan will reach our panel of orthodontists in no time, and they will digitally analyze the problem and recommend solutions. The best thing about toothsi is that we understand the need for personalized teeth aligners for each individual so that they don't look out of place. Therefore, we develop a way of customizing our treatment plan that is uniquely made for you! Since they are transparent braces, they go unnoticed and fits like a glove. So, unlike traditional metal braces, nobody can point them out!
At-home delivery
We have structured all our services in a way that saves you every form of effort. For example, once your teeth straighteners are ready, they will be delivered to you at your doorway. If you face any problem with the fittings, you can get in touch with us, and we assure you to fix it in the minimum time possible. toothsi's got your back, always!
toothsi's got your back always
We will grab your hand tight throughout the process. After the process is over and our invisible teeth straighteners have done their job, you are welcome to connect with us anytime you want. toothsi understands that people might face issues or have queries even after the treatment is over, and before they can discuss it with their orthodontists, their consultation period is over. So don't think twice before ringing us up. We will be here for you till the end.
toothsi began its journey in 2018 and has partner clinics in about 13 cities in the country, But why stop there? We are growing, fellas! More than a thousand people work at toothsi to ensure that you are saved from all the hassles of having to wear those uncomfortable and old-school metal braces. Our clients prefer us over any other service providers because we offer affordable clear aligners and easy EMI payment options, making your dream- smile a reality! Still thinking about where to start? Come on, book your free scan today and let us take care of you!