Kanika Khatri – the toothsi journey so far.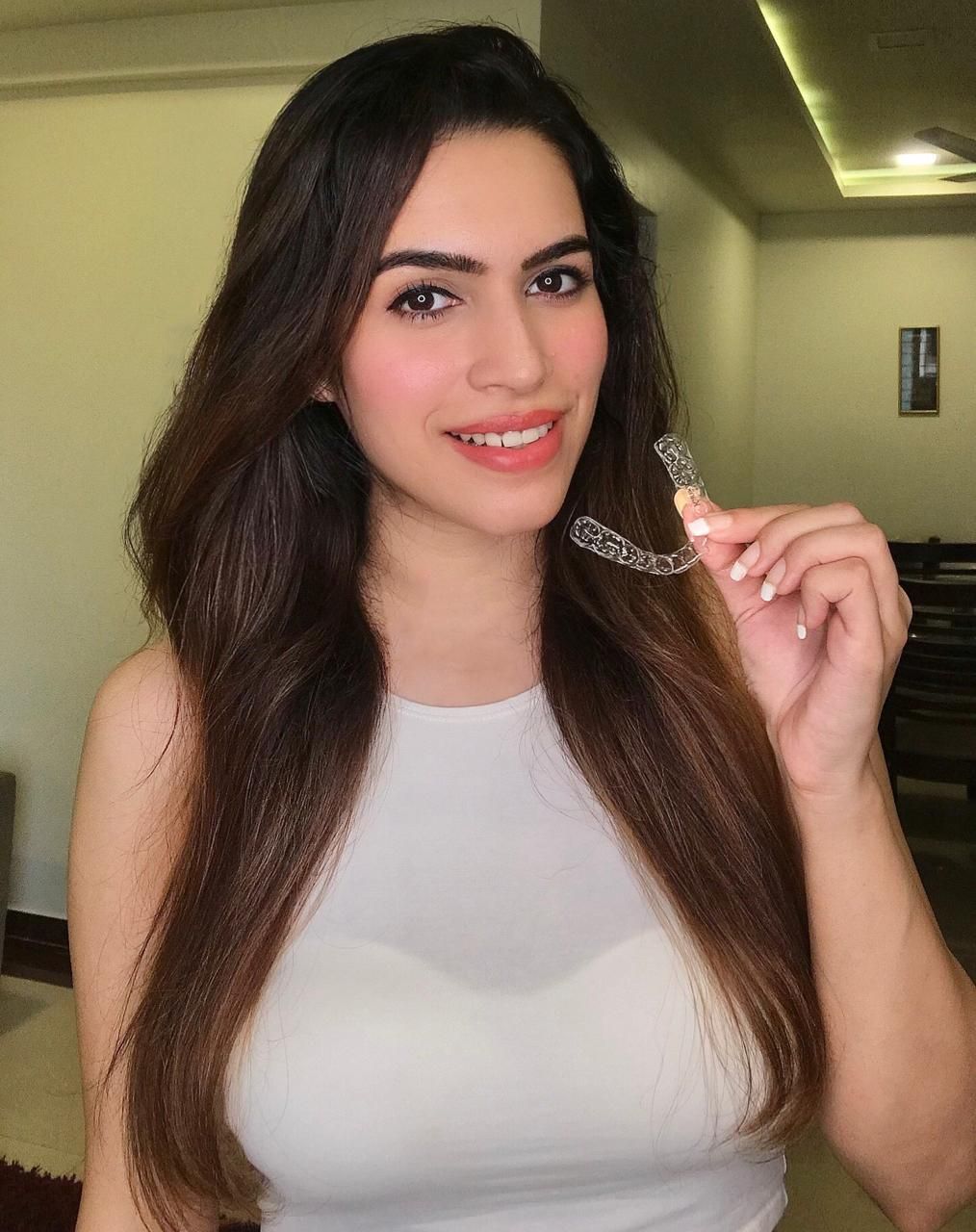 As a popular lifestyle influencer, Kanika understands the magic and importance of a great smile. That's why she wanted to work on her smile, get a makeover so that she could have the smile she always desired. Her lower teeth were crooked- something which made her feel very conscious while smiling. While she knew what exactly needed fixing, a question kept popping up. "Is a pain free smile makeover even possible?" was a question she was struggling to find an answer to.
One fine day, as Kanika was scrolling through her Insta feed- she stumbled upon toothsi- customised clear aligners. Toothsi seemed like a dream come true! They seemed to be the perfect answer for her smile makeover- toothsi aligners are invisible, comfortable and affordable. It was like being right swiped! She fixed an appointment and soon had her toothsi kit delivered- all this from the comfort of her home.
It's been over six months since she started using toothsi aligners. In her own words, her experience has been 'seamless' and 'painless'. In addition to that, the best thing for her is that they are absolutely invisible. Since she has to face the camera and shoot often, the aligners don't interfere in her life or work at all! There are no pauses or breaks for her work and life.She can #smilekhule and #livekhulke.
Kanika is one happy toothsi customer who can already see the changes in her smile. Will she recommend toothsi to others? "Absolutley yes!" she replies, as she smiles a happy big smile.
Book a free scan with our expert orthodontists and get ready to #smilekhulke today!
AMPA Orthodontics Pvt. Ltd. An ISO 13485:2016 Quality Management System certified by Zenith Quality Assessors Pvt Ltd and US FDA Cleared.
© 2022 makeO. All right reserved.