How a teen's smile affects their confidence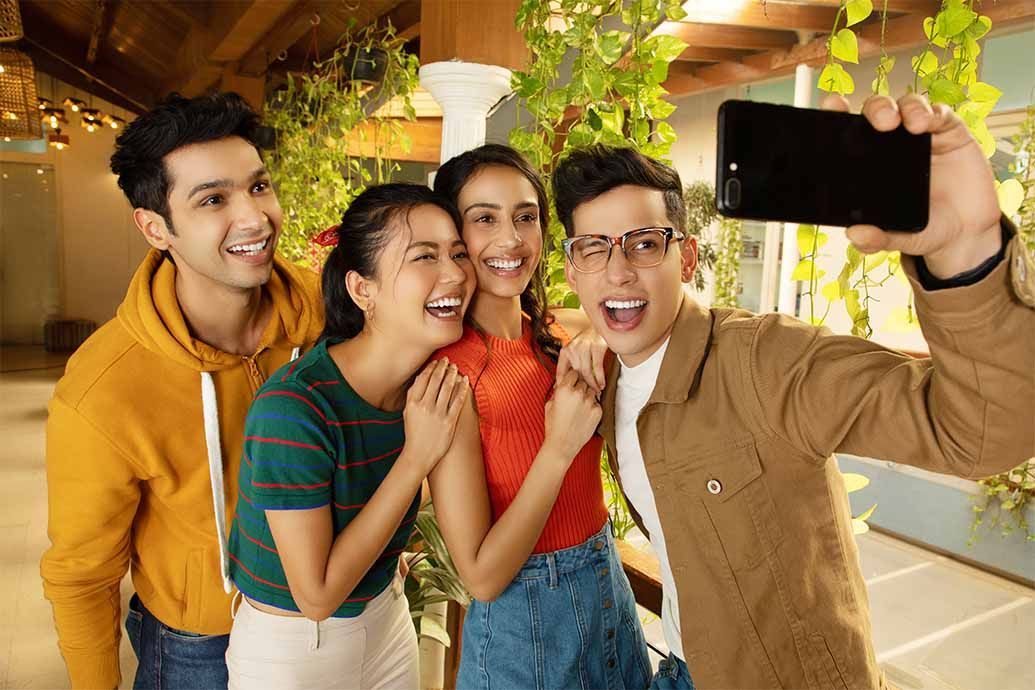 Teens these days have a lot on their plate and it is a challenging time in their life. Most of them feel pressure from their friends, teachers, and of course, their parents. Apart from that, they put a lot of pressure on themselves. All this equal to one stressed-out teenager. This is also the age when teens worry about their appearance. A wonky smile is one such issue that can make them feel very conscious.
Common Teeth Issues Teens Might Face
Crooked Teeth: As the name indicates, this is when the teeth are not straight. This occurs when the permanent teeth don't get enough gum space to erupt.
Crowded Teeth: This occurs when the teeth are larger than the jaw, in which case the teeth won't fit correctly, and thus, overlap. This is common in people with smaller jaws.
Spacing: Spacing or gaps in the teeth form when the teeth are too small for the jaw bone. This results in the teeth being spaced too far apart.
Crossbite: This is mostly a result of genetics, abnormal eruption of permanent teeth or prolonged bad oral habits like thumb sucking or abnormal swallowing. These can push the teeth out of place and distort the jaw bone.
If your teen suffers from any of these issues, they might feel conscious. When they are already conscious of their appearance, they wouldn't want to get braces treatment which is very visible and obvious.
The best option would be clear aligners for teens. They are invisible, comfortable to use and removable, allowing them to eat what they want.
How Can Straighter Teeth Improve their Confidence?
1. Increases Happiness
If your teen has any of the above-mentioned teeth issues, they might be embarrassed to smile. Once the aligner treatment starts, they will be start noticing differences in their teeth.
When they realize that their teeth are getting straighter, they will smile more often. When they smile, endorphins will release leading to a feeling of happiness.
Straighter teeth, more smiles, more happiness.
2. Better Oral Health
Sleepovers and lunches with friends are common amongst teens. Imagine the embarrassment they would feel if food gets stuck between their misaligned teeth or being unable to eat properly because of improper bite.
Straighter set of teeth will help the teenagers maintain a good oral hygiene routine. They will be able to brush and floss with ease as they can easily remove them while doing so.
When the teen's oral health is good, their confidence will also soar because they will be more confident of smiling.
3. Better Self-Image
As it is the case with adults, a teen's self-image can make a huge impact on their self-confidence. Misaligned teeth and bad bite can alter the appearance of the face. This can affect their self-confidence.
A straighter smile after the orthodontic treatment will make them more confident. In fact, even during the treatment, they will remain confident because the aligners are invisible. They won't be conscious about getting their teeth corrected.
This will improve the teen's self-image and confidence.
4. Better Perception in Public
Teens worry a lot about what people think about their appearance. Unfortunately, many people form their opinion about someone else's attractiveness by their physical features, including their smile.
With straighter teeth, the teens will be perceived more favourably by their peers. This will surely lift up their confidence.
toothsi says
If your teen is 18 and above, you can consider makeO toothsi clear aligner treatment to get a straighter smile. The process is pretty simple – you book an at-home scan or order an impression kit. Our orthodontists will make a smile plan based on the scan/impressions and you pay for the aligners once you approve the plan.
Fast forward a few months and your teen will have a straight smile and higher confidence.
So, book a session now!
AMPA Orthodontics Pvt. Ltd. An ISO 13485:2016 Quality Management System certified by Zenith Quality Assessors Pvt Ltd and US FDA Cleared.
© 2022 makeO. All right reserved.