Here's How You Can Say Goodbye To Underbite Making You Feel Underconfident, This New Year
New Year's Day is a day for joy, love, celebrat and getting lots of pictures clickedIt is the time to bid adieu to the year gone by and start afresh. We all look forward to celebrating this day with our loved ones. But as some of us pose before the camera, we often feel conscious and underconfident because of our underbite teeth.
Did you know that underbite teeth can also worsen your oral health? It can increase the risk of various issues such as difficulty in biting and chewing, pain in the jaw, etc. Therefore, it is imperative to go for an underbite teeth treatment as soon as possible to avoid such inconveniences.
While thinking of fixing underbite teeth, the first thought that crosses our heads and often scares us is that of the uncomfortable and painful conventional metal braces. This makes us contemplate fixing our underbite teeth.
Well, what if we were to tell you about a solution to fix your underbite teeth that is super comfortable and convenient. Keep reading to know the secret to fix your underbite teeth so that you can say goodbye to feeling underconfident this New Year.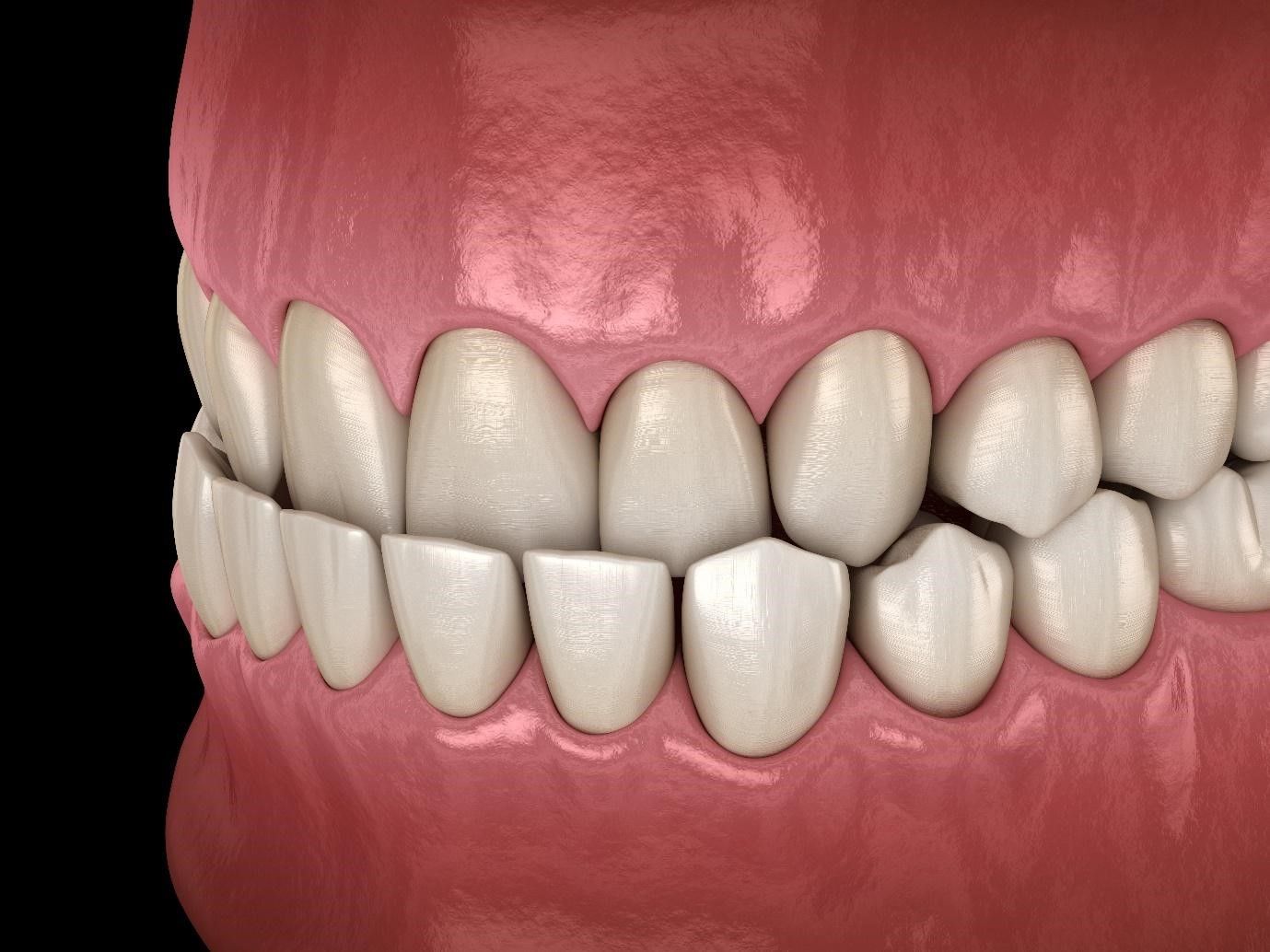 Clear aligners Clear aligners are a set of transparent plastic trays used to fix your orthodontic issues, such as underbite teeth. They fix your underbite teeth by gently pushing your teeth to the desired positions. At toothsi, we ensure that you get the ideal smile transformation you want with comfort and convenience. We provide the best clear aligners to fix your orthodontic issues. Want to know more about why you should go for clear aligners for transforming your smile and fixing your underbite teeth?
Let's check out the benefits of clear aligners mentioned below:
1. Invisible to the naked eye (well…almost)
Conventional metal braces are completely visible to the naked eye. Now that might make us feel uncomfortable and honestly, quite conscious. At toothsi, we offer clear aligners that are almost invisible to the naked eye, making it ideal for all the teens and adults looking for a subtle and low-key treatment to fix their underbite teeth. Moreover, our clear aligners give you an aesthetically pleasing look, making it the go-to option for fixing your underbite teeth.
2. Easy to clean and maintain
Clear aligners are easy to clean and maintain as they are completely removable. With clear aligners, your brushing and flossing become much easier and more convenient, thus giving you better oral health.
3. Say yes to popcorn, pizza, or any of your favourite food!
Let's be honest, it's one of the worst feelings to say no to our favourite food. Don't worry; you are not alone. With traditional metal braces, chewy and hard food, such as popcorns, chewing gums, nuts, etc are off-limits. On the other hand, with toothsi clear aligners, you do not have to restrict yourself from eating your favourite food.
4. The faster way to fix your underbite teeth
With toothsi clear aligners, you can fix your underbite teeth faster and in less time than traditional metal braces. So this New Year, bring an end to underbite teeth making you feel underconfident and fix it as soon as possible with our clear aligners. toothsi is the most trusted lifestyle and healthcare brand with top-quality clear aligners that'll fix your underbite teeth. With us, you can get your smile makeover done from the comfort of your home as our expert orthodontists are just a video call away! So what are you waiting for? Book an online video consultation today!
AMPA Orthodontics Pvt. Ltd. An ISO 13485:2016 Quality Management System certified by Zenith Quality Assessors Pvt Ltd and US FDA Cleared.
© 2022 makeO. All right reserved.