Here's Everything You Need to Know About Retainers for Teeth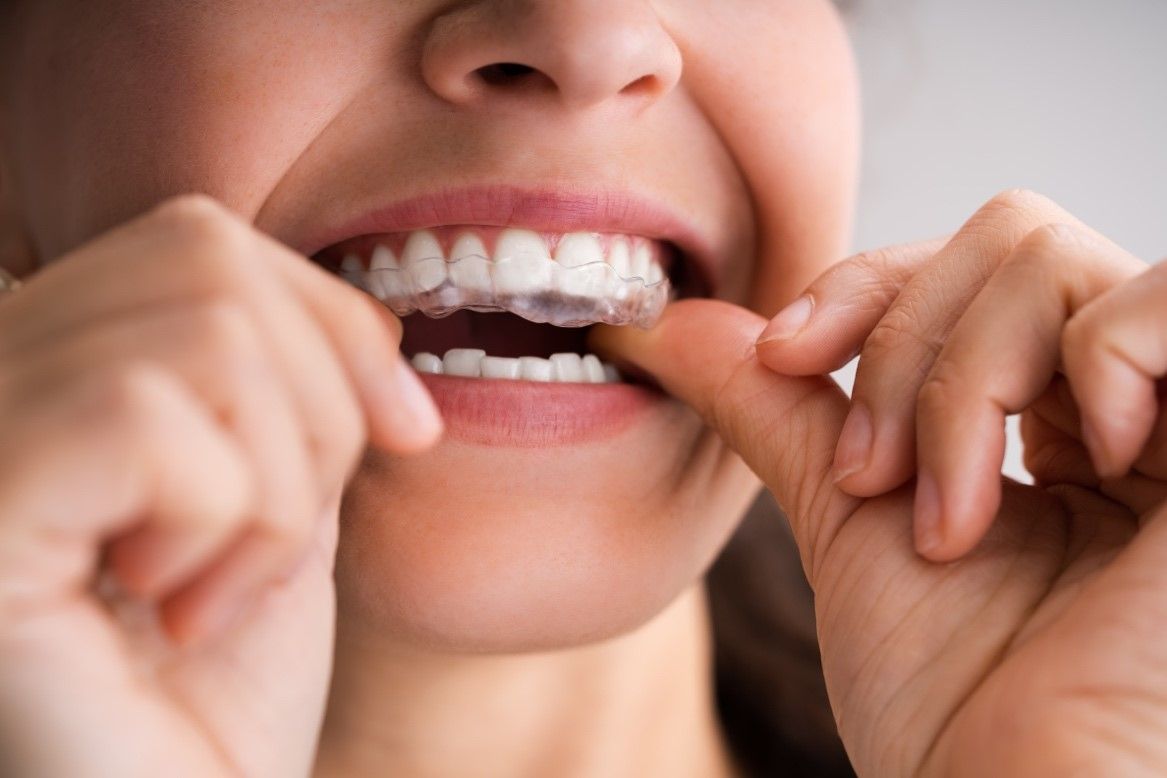 Do you want straight teeth but don't want to undergo the painful treatment with metal braces? Or hesitate to face your friends, relatives, or colleagues with metal braces? We understand and have got an A1 solution for you - removable retianers for teeth! You might have a lot of questions about these retainers, such as their effectiveness, how long you'll have to wear these retainers, the average duration of the treatment, etc. Hang in there! We've got all the answers to your questions.
In simple words, retainers are devices that help in straightening your teeth by moving them to their ideal position. Earlier, only metallic retainers and braces used to be the only solution to treat your misaligned teeth. However, luckily, these metallic retainers have evolved into removable and invisible retainers. With these retainers, the teeth straightening process has become simpler than ever. They are made of high-quality plastic and can be easily removed before having meals, for cleaning, etc.
Teeth Alignment Problems Resolved by Retainers
Everyone has different teeth alignment problems, and, fortunately, removable retainers for teeth fix most of them. Find below a few teeth alignment problems commonly faced by people which can be easily fixed with retainers for teeth:
• Overbite • Underbite • Crossbite • Overjet • Crooked teeth • Teeth spacing
Effectiveness and Suitability of Removable Retainers for Teeth
Removable retainers have been successful in straightening the teeth of teenagers as well as adults. However, the duration of the treatment depends on your teeth alignment problem. Although it usually takes a couple of months to move your teeth to their ideal position, the average duration of our teeth straightening process is 6 months. And, for best results, it is important to wear your removable retainers for more than 20 hours a day, including your sleeping hours.
With our seamless at-home teeth straightening services, we have a record of a satisfied clientele of 6000+ customers across India. In addition, we provide the convenience of fixing your problems throughout the process with either a video consultation or experts' doorstep service.
Significant Benefits of Removable Retainers for Teeth
1. invisible
As these retainers are transparent and invisible, you need not even disclose that you're undergoing teeth straightening treatment. Instead, surprise or maybe shock your friends and relatives with your straight teeth and a perfect smile after a couple of months.
2. Removable
During your teeth straightening process, you can easily remove your aligners for having your meals, brushing your teeth, cleaning your aligners, etc. This would help you minimize problems throughout the process, making your smile makeover journey smooth.
3. Liberty to Eat
With removable retainers, you can eat everything, be it as hard as candy or as chewy as gum. You can easily remove your retainers before eating; there are no restrictions on food items you can have.
4. Less or No Risk of Injuries
There are no or bare minimum chances of getting cuts or injuries in the mouth as these are made of high-quality plastic. However, with complex metal braces, you might get injuries or cuts in the mouth.
5. Maintenance of Oral hygiene
You can easily remove these retainers to brush and floss your teeth properly. Also, you can clean your retainers separately with water and mild soap. This merely leaves any chance of bacterial growth in your mouth.
So, you see how easy teeth straightening has become? Book your consultation today and get started with your smile makeover journey with toothsi. Then, you can stay assured that your smile would be in good hands!