Are there any side effects of wearing braces?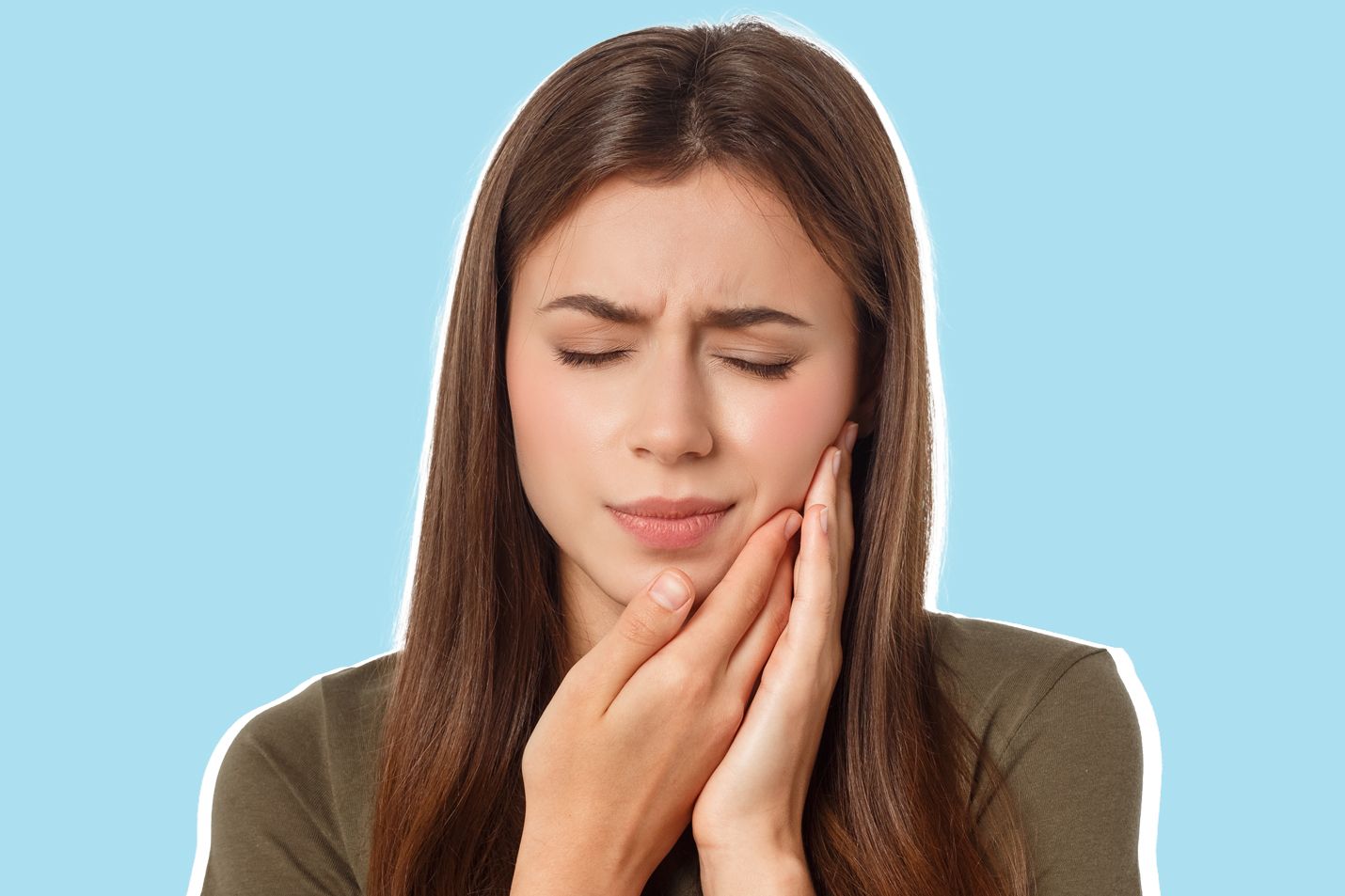 Braces are deemed alpha in the world of cosmetic dentistry. And they should be because of their supper-effective results. But in the process of getting the treatment, we often tend to overlook the 'other side' of braces. The side effects. Yes, there are advantages and disadvantages of braces. Although they are the most-recommended method when it comes to teeth straightening, there are teeth braces side effects that you must know.
It would be unfair to state that braces haven't progressed at all. Today, people have options to choose ceramic, clear, or lingual braces besides the classic metal ones. In fact, people can now enjoy the benefits of braces in aligners, which is nothing but a modern twist on the traditional one! But more on that later in the article.
Now, brace yourself for these teeth braces side effects
1. Toothache: One of the most common disadvantages of braces is a toothache. The movement of the misaligned teeth to the correct position can cause discomfort. And in worse cases, you may experience mild to severe pain.
2. Poor oral hygiene: The struggle to maintain good oral hygiene is real once you get braces. Your brushing pattern will change. It would not be as satisfying as it used to be. You might not be able to brush as satisfying as you used to. Also, no more flossing since the thread can get stuck in the metal brackets. So, with oral hygiene taking a toll, there can be plaque or tartar build-up. And this increase in plaque can cause:
White spots: White spots may appear on the surface of your teeth when the plaque bacteria consume the minerals in the enamel (the outer-hard layer of the teeth). It's also called demineralization.
Cavities: The increase in plaque can also lead to small holes, also known as cavities, which may require medical attention.
Loss of tooth: The pressure while setting up the wires and brackets may affect the pulp and cause inflammation. In rare cases, if this pressure is too much, it can lead to pulp damage or even tooth loss.
3 Food restrictions: Yup, bummer alert! You can no longer eat some of your favourite food once you get braces. Pizzas, popcorn, candies, and other hard-chewy food is off the list until the end of the treatment.
4. Gum and bone problems: Your gums and the bone structure under your teeth may get affected during the braces treatment. How? Poor oral hygiene can cause infection in the gums that can spread to the underlying bone and cause periodontitis.
5. Eating and speech difficulties Since you can no longer move your mouth and teeth freely because of brackets, you might temporarily experience eating and speech difficulties (such as lisping).
6. Jaw pain Pain in the jaw is another common disadvantage of braces. There are chances that the pain in your pain teeth may spread to your jaw. This usually happens during the initial stage when you are still getting used to wearing braces.
7. Allergy Although not very common, there's a risk of allergic reaction. The rubber used to bind the metal wires and bracket may cause allergic reactions to the gums or the cheeks.
8. Yellowing teeth Food colour may get transferred to your teeth and brackets while eating. And since maintaining good oral hygiene may be a bit difficult, it can lead to your teeth yellowing.
9. Cuts and sores And lastly, the constant rubbing of metal wires and brackets against the inside of your mouth can lead to painful sores and cuts.
Phew! Braces do come with a lot of challenges. But don't worry! There is a more comfortable alternative— clear aligners.
What are clear aligners? A modern and uber-cool twist on the traditional braces, aligners are flexible, lightweight, and super-comfortable plastic trays made of non-toxic materials. They are designed to fit the surface of your teeth and apply gentle pressure to move your misaligned teeth to their correct position. All you have to do is wear them 22 hours a day to get that desired smile you always wanted!
Sounds easy? It is, and wait, there's more.
What are the benefits of aligners?
Clear aligners are almost invisible. No kidding. We call them the best-kept secret cause no one will notice that you are wearing them. And also no food restrictions! You can wear and remove your clear aligners whenever you want. They'll let you be the boss of your smile makeover journey.
And if you are looking for a pocket-friendly + trustable brand, toothsi has everything you need to get that desired smile!
Why choose toothsi aligners for your smile makeover?
Because at toothsi, we are dedicated to giving smile makeovers just like you want them. From personalized aligners and at-home service to super-affordable EMI options, the journey is 100% customized for comfort.
The benefits of choosing toothsi are:
We provide 100% orthodontist-backed virtual supervision at home.

We use industrial-grade machines that are certified for high-quality to make your aligners.

The sheets for curating your aligners are BPA-free and CE-certified and FDA-approved.

Our toothsi pros (who perform at-home scans) are professionally trained and follow all COVID protocols.

You can pay for your aligner kit after you are absolutely satisfied with the virtual smile plan (which shows how your smile will look after the journey).

Our packages are pocket-friendly, and we have super-affordable EMIs starting at just ₹2,786/month for the toothsi easy package and ₹6,497/month for the toothsi prime package.

We also provide at-home impression kits in cities where we are yet to launch our at-home services. Basically, we are always reachable!
What's an impression kit? The box has everything you need to take teeth impressions at home (yourself). And don't worry, our expert orthodontists will virtually guide you through the process, so you can take the best impression.
So yes, teeth straightening does not have to be an uncomfortable process anymore. With toothsi, you get everything you need (comfort, convenience, and care) to get that beautiful smile. Having said that, take the route that's most comfortable for you and get that smile you always wanted.
If you do decide to come aboard toothsi, you can check our packages and aligner pricing here: https://toothsi.in/pricing