7 Signs That Tell An Adult That They Need Braces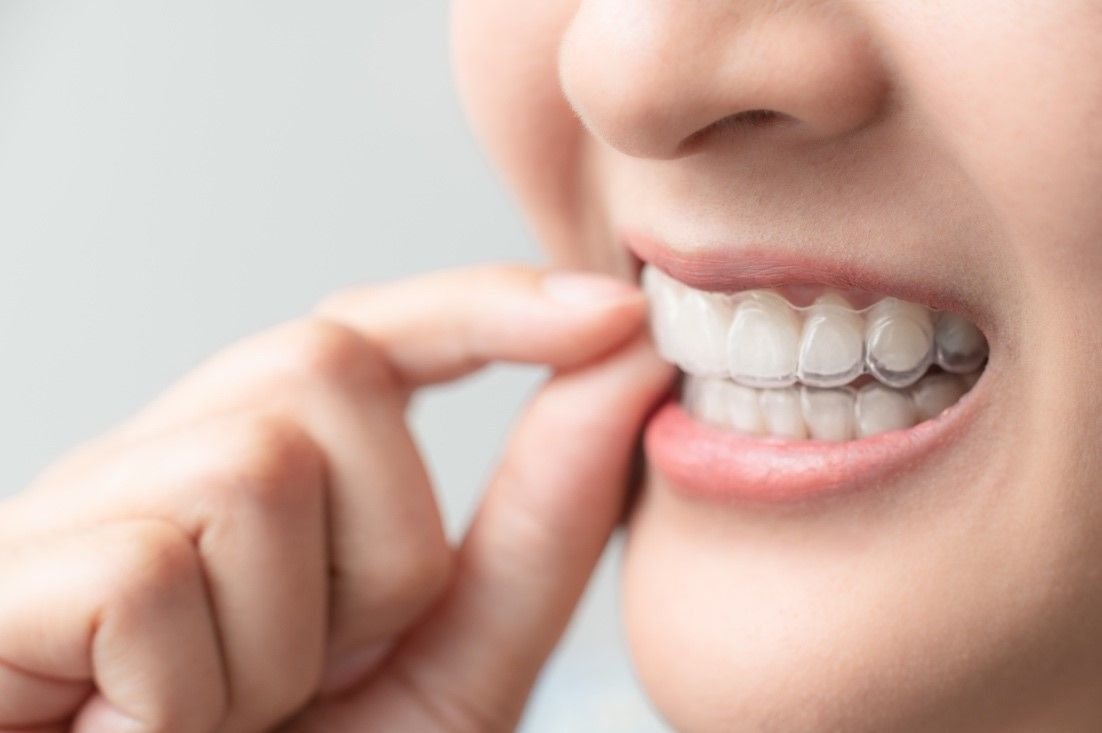 As adults, you might hesitate from wearing braces and settle with misaligned teeth. But what if you could confidentially get your teeth straightened within a couple of months? Undoubtedly, most of you might opt for it! And, this has been made possible with invisible braces. With the invention of these braces, more adults are opting for teeth straightening treatment and coming away with outstanding results.
Straight teeth leave you with benefits that go beyond creating a perfect smile, like keeping you away from gum problems and gingivitis.
Still not sure if you need invisible braces? Check out a few signs that will help you figure this out:
1. Teeth Crowding
As the name suggests, with this alignment problem, there is not enough space in your mouth for the growth of permanent teeth. Even people who had braces in their teenage might face teeth crowding problem. So, if you have crowded teeth, you might need invisible braces; otherwise, it might become severe with the passing time, causing difficulty in brushing and flossing your teeth.
2. Frequent Gum Problems and Jaw Pain
If you face gum problems, tooth decay or jaw pain frequently, it might be because of your misaligned teeth, as they make it difficult for you to reach all the spots in your mouth and maintain oral hygiene. This, in turn, leads to the accumulation of plaque and problems like bad breath, bone loss around your teeth, etc.
Therefore, it is advisable to consult an orthodontist to check if misaligned teeth are the reason behind bleeding gums and begin your teeth straightening treatment with invisible braces.
3. Teeth Spacing
This relates to the space between your tooth. You might overlook these teeth spaces as you might not know the consequences it can have besides impacting your confidence. Teeth spacing can cause plaque build-up, gingivitis, weakening of your gums or teeth, difficulty in chewing and so on. Get your teeth straightened to keep away from such problems!
4. Bleeding While Brushing
Sometimes, your gums might bleed as you brush a little harder to clean your teeth properly. But do your gums bleed often? Then, you must consult an orthodontist as your misaligned teeth might be the reason behind your bleeding gums, requiring teeth straightening.
5. Cross Bite
Do you have upper teeth that cross behind the lower teeth? If yes, you might have a crossbite, which shouldn't be left untreated for longer, as it might cause irreversible damage to your teeth. Crossbites might even lead to asymmetric jaw growth, increased gum recession, etc. However, you need not stress over this, as all you need to do is book a free scan with us and get started with a seamless smile makeover journey.
6. Open Bite
If you bite and your upper and lower teeth do not touch each other or protrude outwards, you might have an open bite and need invisible braces to get it fixed. To avoid further complications, do not delay the process anymore!
7. Speech Problems
Did you know even speech problems can happen due to misaligned teeth? If you suffer from speech problems such as lisp, there are chances it has something to do with your teeth alignment. Speech problems can be effectively fixed if you opt for a combination of teeth alignment treatment and speech therapy.
These are the common teeth alignment problems that indicate it's time for action by beginning your teeth straightening treatment!
Still, got questions? Book your free scan with our experts and begin your at-home smile makeover journey at an affordable price.