what is a underbite teeth?
The underbite is the type of teeth misalignment where the lower set of teeth cover the upper teeth. The not-so-unpleasant nickname associated with it is 'bulldog-face'.
why should you treat a underbite?
An underbite alters your face shape, causing the chin to jut out and appear much larger than it actually is. The added strain on the face will also make you look like you are aging prematurely. Other complication include :
01
Difficulty in chewing, swallowing and even breathing
can toothsi treat underbite?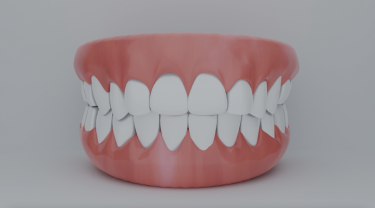 Our team of expert orthodontists will take a look at your scan and make a smile plan to correct your underbite. toothsi aligners can correct the underbite in just a few months.
more about underbite teeth
Not treating an underbite at the right time can have serious dental and oral consequences in the long run. It can trigger mouth breathing, bad breath, sleep apnea, or even temporomandibular joint disorder (TJD).
At what age should you correct an underbite?
Ideally, underbite should be corrected in early childhood (7 to 10 years) as the teeth and jaw areas are not fully developed. However, underbite in adults can also be corrected under the supervision of an orthodontist.
What are the causes of underbite?
An underbite is mostly hereditary. However, early childhood habits such as thumb or pacifier-sucking and tongue-thrusting can also result in an underbite.
How long does it take for underbite correction?
Underbite correction can take up to 1 or 2 years, or as suggested by your orthodontist after examining the severity of your misalignment.
What problems does underbite give?
An underbite can cause several dental, oral, and aesthetic concerns if not treated in early childhood. It can trigger bad breath, mouth breathing, speech issues, tooth decay, difficulties while chewing and biting, snoring, and more.
Does underbite worsen with age?
Yes, unfortunately. Ideally, an underbite should be treated in early childhood when the jaw and teeth areas are yet in the developing stage. Once developed, it leaves limited choices for correction in adult cases.
Is underbite correction painful?
An underbite correction may be slightly uncomfortable initially due to the pressured movement of the teeth and jaw. However, the discomfort will subside eventually.
What is the cost of underbite correction in India?
The cost of underbite correction in India can go up to 2 lakhs or more, depending on the severity or choice of treatment for correction.
What are the symptoms of underbite?
One of the most common symptoms of an underbite is a visibly-pronounced jaw. Other symptoms can be speech difficulties, mouth breathing, pain in the mouth or jaw areas, sleep apnea, and more.
Can underbite teeth relapse after treatment?
Yes, which is why an orthodontist would suggest retainers post-treatment to maintain stability and prevent relapse.
before - after
Disclaimer: do try these selfies at home.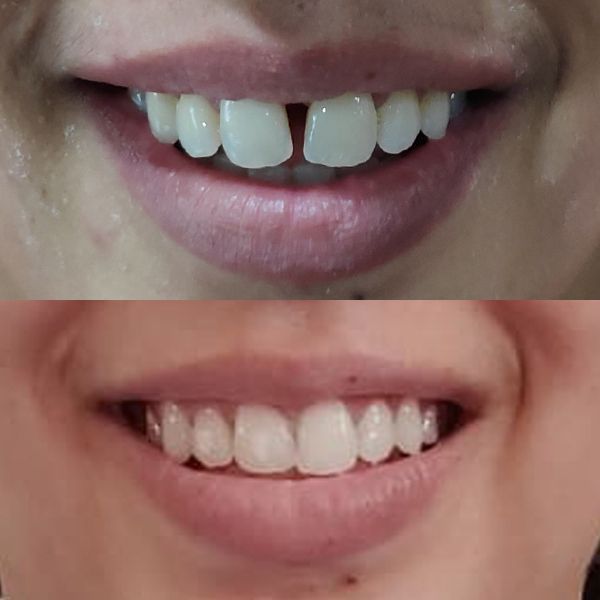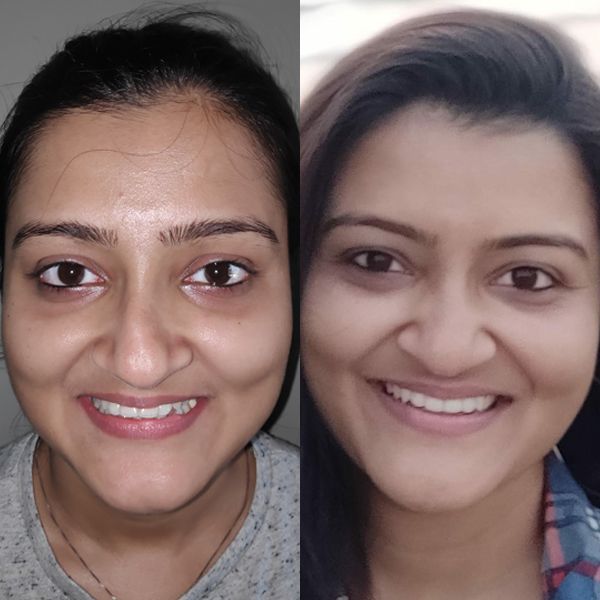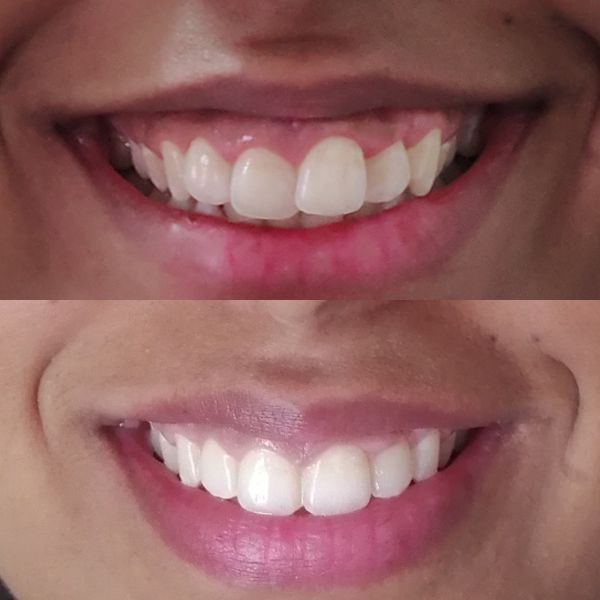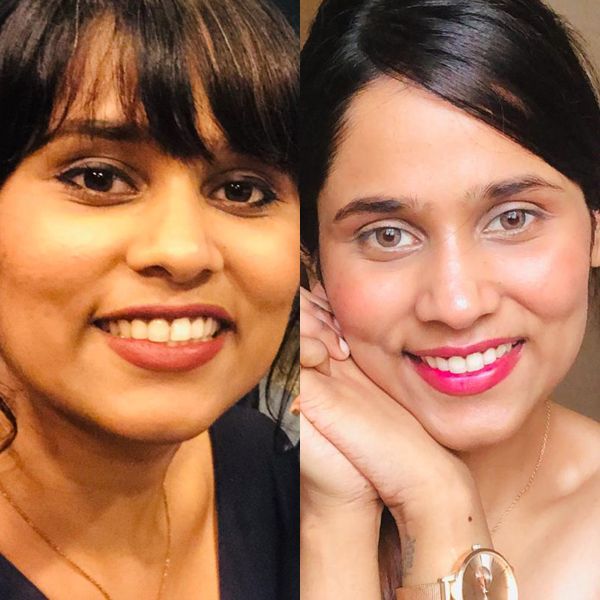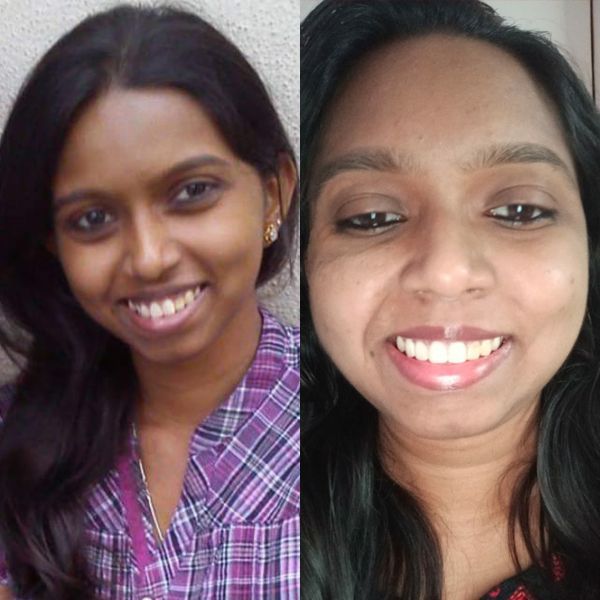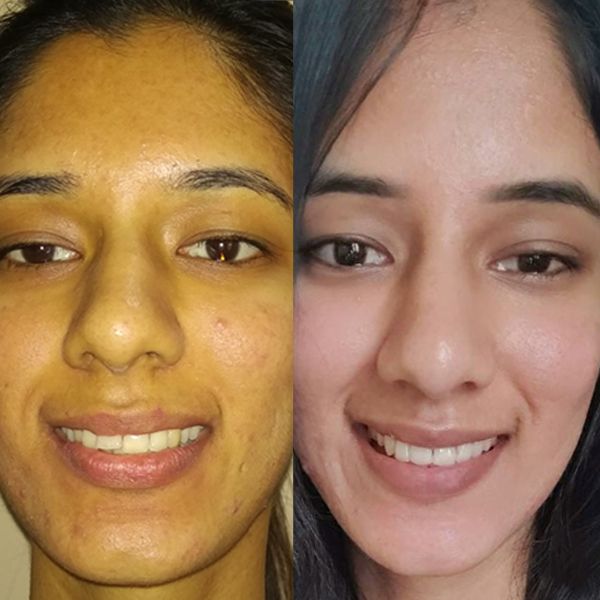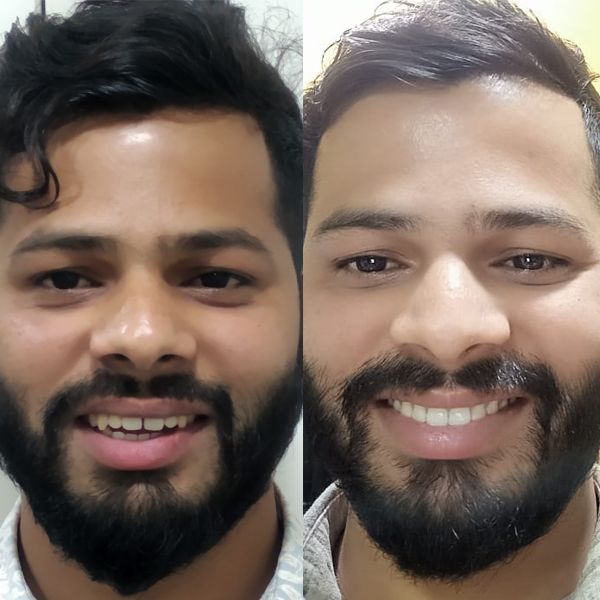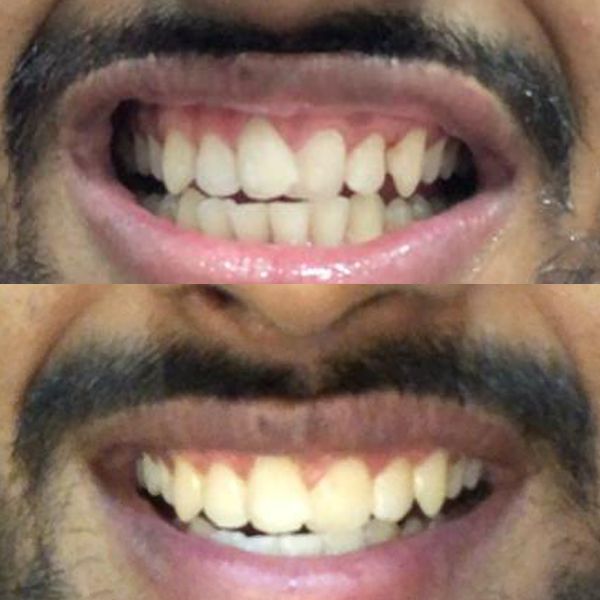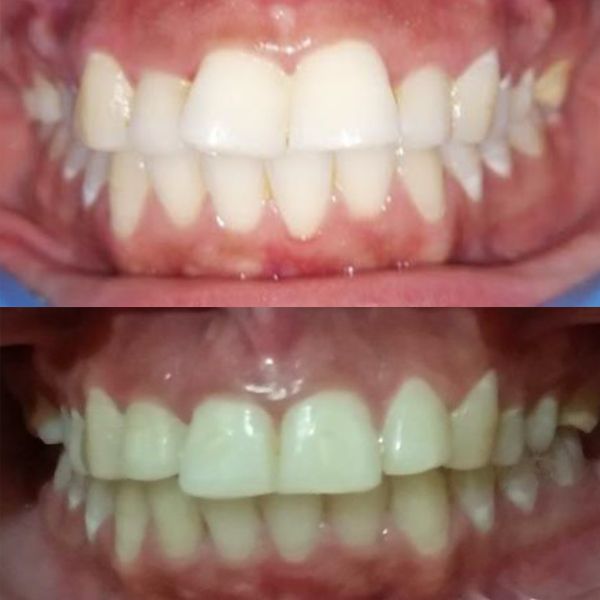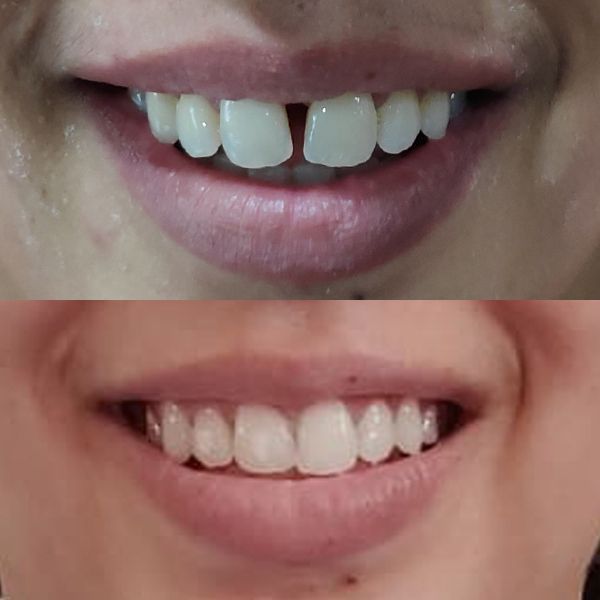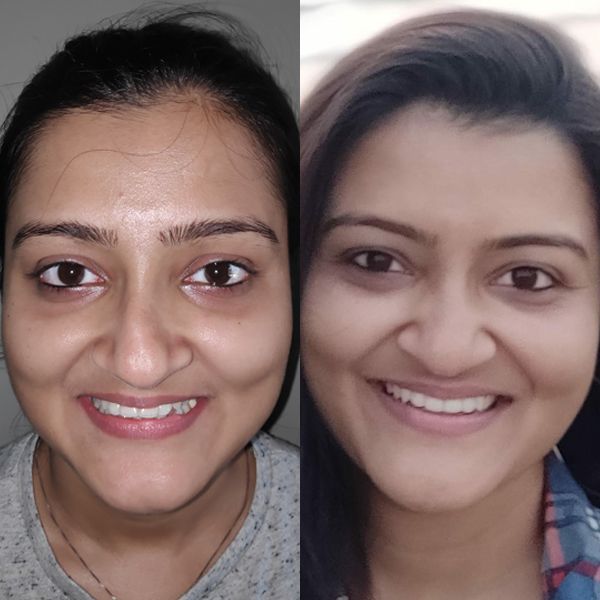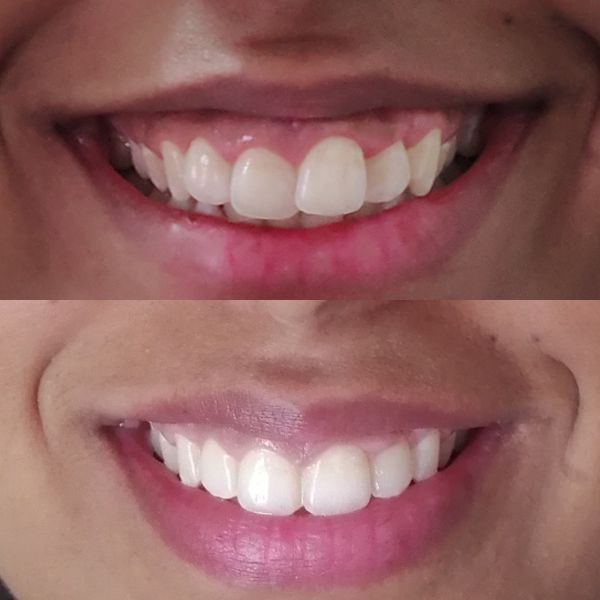 Why makeO toothsi aligners?
you are unique, so should be your smile makeover. It's time to ditch those painful braces and say hello to toothsi clear aligners!

Invisible
makeO toothsi aligners are transparent. So wear them for anytime anywhere.
Personalised
makeO toothsi aligners are customized for you - exclusively for you.

At-home & Experience centre
from your 3D scan to your aligner delivery, everything at your convenience.

Starts at
₹ 

3,394/mo

we offer an EMI option that's easy on the pocket.

International Standards
our clear aligners are 3D printed using german technology. And oh! They are BPA-free.

Orthodontists backed
your smile makeover is handled by expert orthodontists from start to end.
the Smile you desire is Just A Tap Away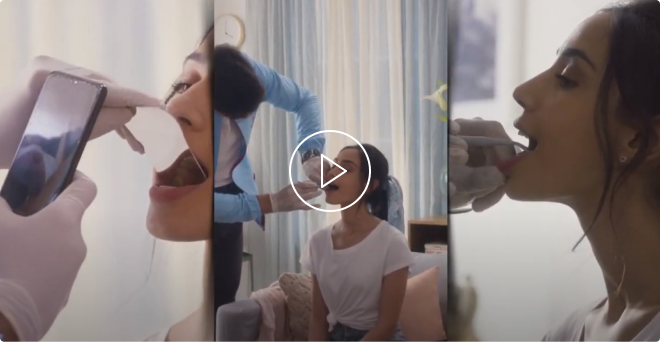 1
Hello,
from the other side!
Wanna fix your teeth misalignment or teeth gaps? think no further! Book a scan on our website and we'll be there at your doorstep to give you the smile you desire! Or you can order our at-home self-impression kit.
2
Smile makeover
starts at home
Once our toothsi pro reaches your home, our pro will take a 3D scan of your teeth (you could also get a scan at a partner clinic) and answer any questions you may have. Or, you send us your teeth impression.
3
Say cheeeese
virtually to your desired smile
Our team of orthodontists (with 10+ years of experience) creates a 3D smile plan to map your smile makeover journey with aligners. Say yes to your virtual smile plan and we'll get started on your aligners asap!
4
Knock knock
your aligners are here!
Welcome your toothsi aligners as they get delivered to your doorstep. They're tasteless and transparent. what's more? Our orthodontists assist you via a video call once you receive your aligners. Get ready to #smilekhulke!
5
we've got your back
all the way
We will monitor your progress continuously. Be assured of constant assistance and support from our team throughout the process. In approximately 6 months* of using your toothsi aligners, you can see visible changes and flaunt your smile all the time, anytime!
*May differ from case to case
6
happy smiles
for a lifetime
Along with teeth straightening, clear aligners also address bite issues, if any. Complex cases are also treated using IPR and attachments. Offering continuous support throughout the journey, we work towards getting you that smile you've always wanted.
based on the complexity, we recommend a plan for you.
makeO toothsi easy
when your smile makeover plan is simple
makeO toothsi prime
when your smile makeover plan needs more attention
₹

 82,999*
₹

 69,999*
* EMI starts at ₹ 3,394 per month.
What's included :
Simple smile corrections
0-1 clinical visits (if needed)
Smile plan designed by expert orthodontists
1 pair of retainers, constant digital monitoring by experts
Shorter duration
₹

 94,999*
₹

 79,999*
* EMI starts at ₹ 3,715 per month.
What's included :
Complex smile corrections
3 clinical visits (as per requirement)(generally includes IPR and attachments)
Smile plan designed by expert orthodontists
1 pair of retainers, constant digital monitoring by experts
Longer duration
* Aligner cost inclusive of GST
* Further discounts available on selected cards
* No Cost EMI offers available on selected cards

heart-to-heart
Our camera-friendly users sit down with us for a coffee.
"With toothsi_aligners, I can travel and live life hassle-free, while the aligners work their magic on my teeth."
Candida Louis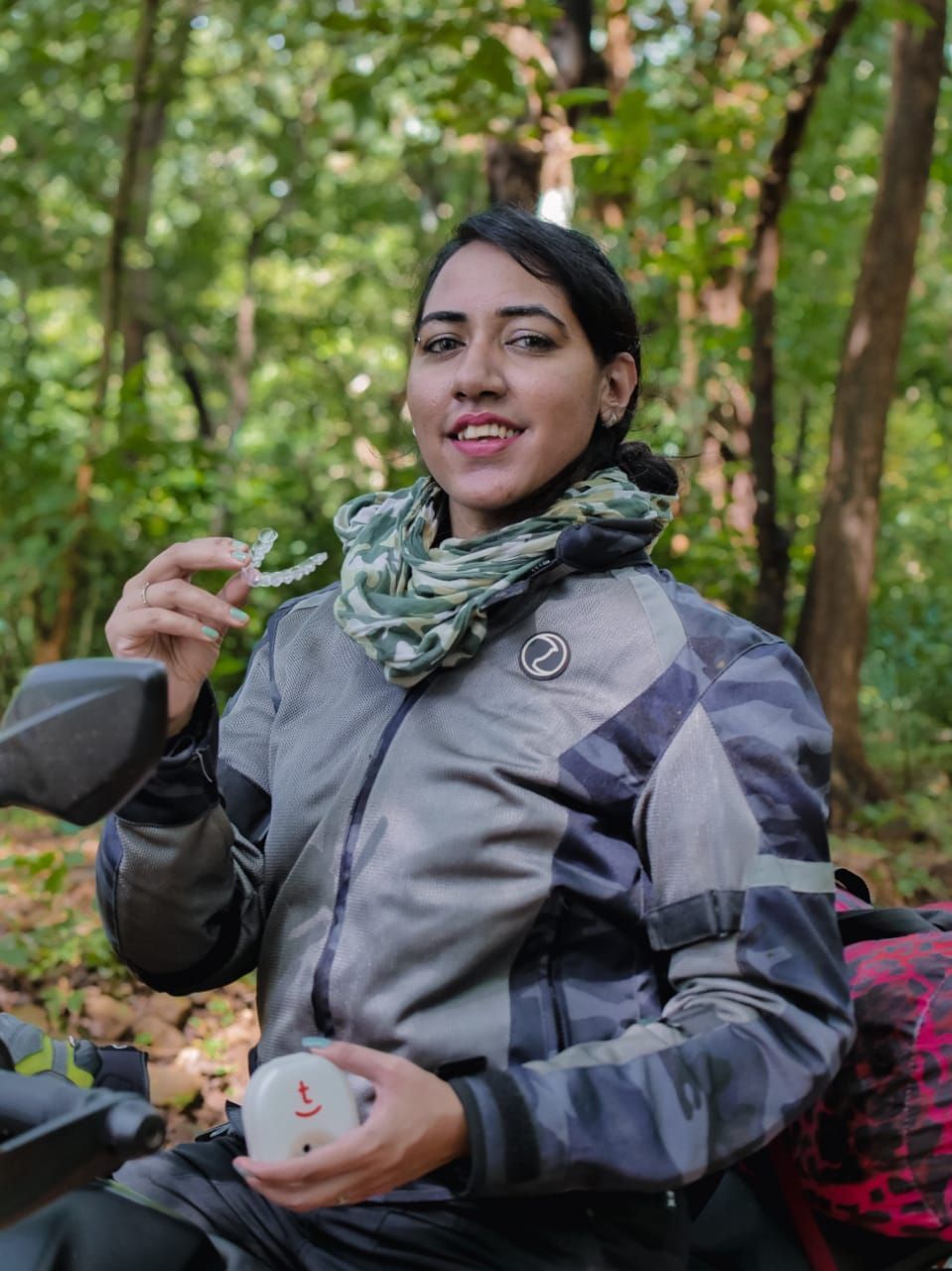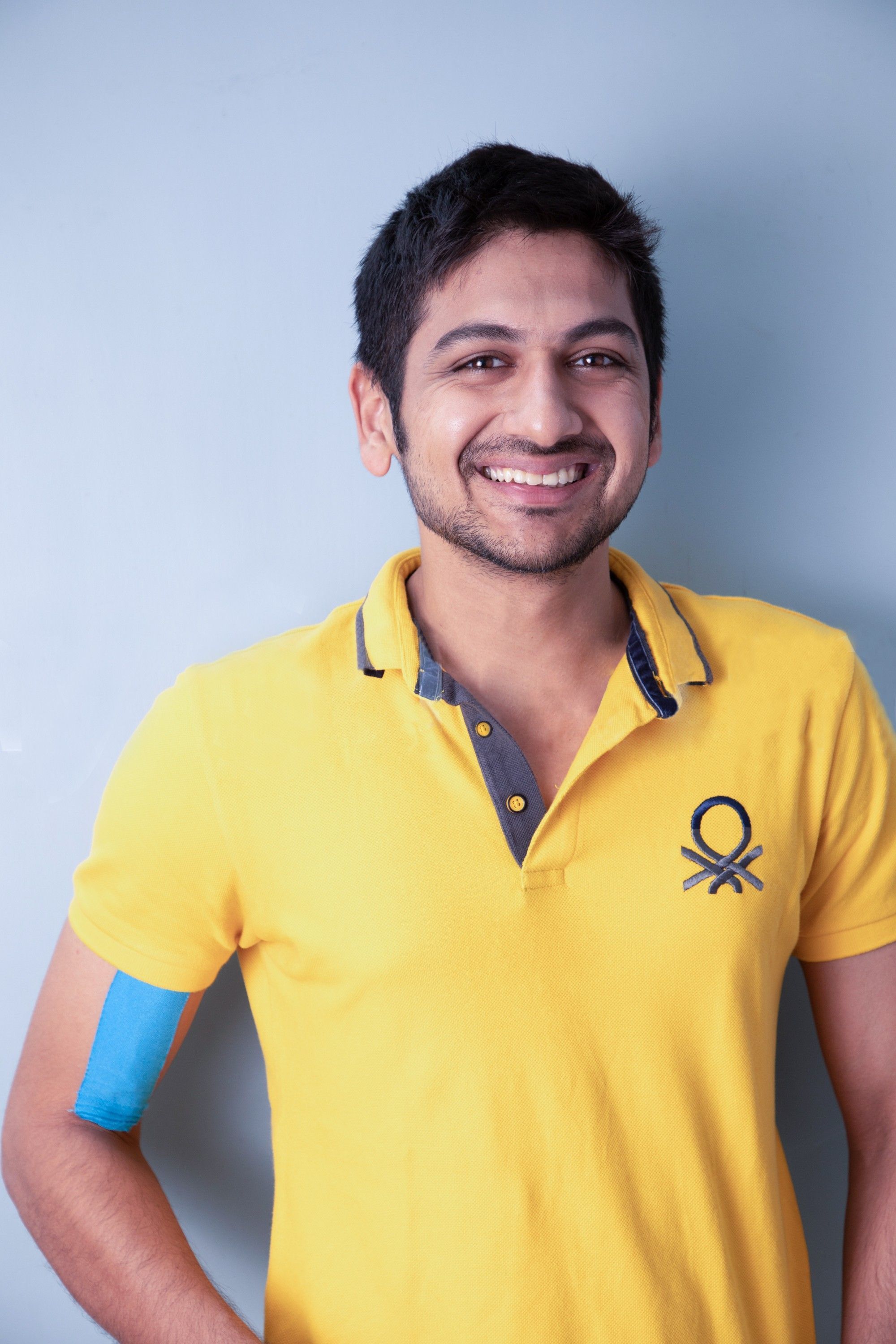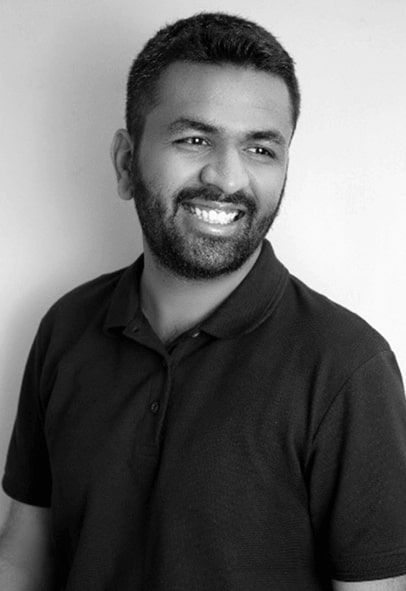 AMPA Orthodontics Pvt. Ltd. An ISO 13485:2016 Quality Management System certified by Zenith Quality Assessors Pvt Ltd and US FDA Cleared.
© 2022 makeO. All right reserved.