What are
invisible aligners ?
An uber cool way to get that celebrity-like smile! No one will notice your aligners but your smile will definitely turn heads.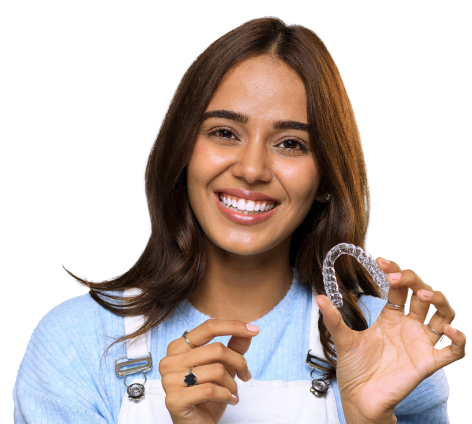 It's time to just toothsi! Unlike braces, clear aligners give you the freedom and many more reasons to smile. Really! It'll be our best kept secret, no one will ever be able to see your aligners (unlike braces). Period. And, they will never come between you and your favourite food, like ever!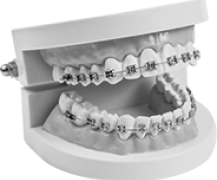 food restrictions
No food restrictions
Tough to maintain oral hygiene
Easy to maintain oral hygiene
Regular clinic visits
No or minimum clinic visits
Results can not be visualised
Results can be visualised with the virtual smile plan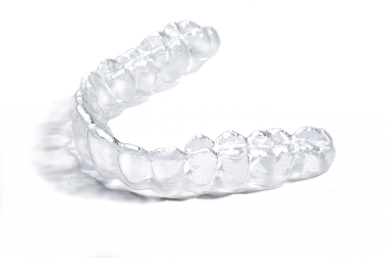 Invisible aligners are designed to make small movements at a time, by putting gentle pressure on your teeth. Because the changes from aligner to aligner are small, treatment with aligners tends to be gentle and comfortable. Aligners need to be worn 22 hours per day to be effective.
Remember, an aligner a day keeps the crooked teeth away!
toothsi clear aligners vs competitors
Wondering if something as miraculous as toothsi aligners would put a dent on your wallet?
Wanna know more about how much clear aligners cost? Well you're in for a surprise!
Because your smile means the world to us, we go that extra mile.
About toothsi teeth aligners pricing
Wondering how much Aligners cost in india?
We get asked that question very often. So, Let's start from the start.


Your smile makeover journey starts with your at-home scan. Once our scan pro is done with your scan, our orthodontists will design your smile makeover plan and share the virtual results with you. You pay only when you approve your customised plan. Based on what your smile makeover needs, our plans may differ.
toothsi easy
when your smile makeover plan is simple
₹

 69,999*
₹

 59,999*
* EMI starts at ₹ 2,786 per month.
What's included :
assessment from orthodontists with 10+ years of experiences
constant support and care by experts
1 pair of retainers (as per your plan)
treatment duration: upto 10 months
upto 20 sets of aligners
0-1 clinical visits (if needed)
easy to moderate correction
toothsi prime
when your smile makeover plan needs more attention
₹

 83,999*
₹

 74,999*
* EMI starts at ₹ 6,497 per month.
What's included :
assessment from expert orthodontists
easy access to our team via makeO app
1 pair of retainers (as per your plan)
treatment duration: upto 15 months
upto 30 sets of aligners
2-3 clinical visits (if needed)
moderate to severe correction
* Price inclusive of GST
* Further discounts available on selected cards
* No Cost EMI offers available on selected cards

Ready already? Call us home for your at-home scan.
Can't call us over? Why not order your at-home impression kit?
Treatable cases with teeth aligners
Since our aligner treatment is backed by the finest orthodontists, we can treat all kinds of cases, complex and easy. To list a few:
01
teeth gap
Having gaps between teeth is a common problem among both children and adults. toothsi aligners can treat teeth gaps.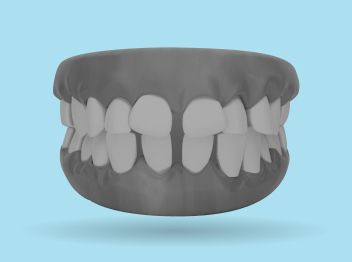 02
crowding
Crowding is a common problem in both children and adults, which extends much further than just aesthetics. If your teeth are not aligned properly, you will find that you suffer from premature wear, loss of teeth from unusual stresses, gum disease and jaw joint damage.
03
forwardly placed teeth
Forwardly placed teeth are a condition where the upper front teeth sit slightly forward or appear protruding in a normal bite. It could be due to little or excessive room in the jaw, which can hinder the formation of a normal or perfect bite.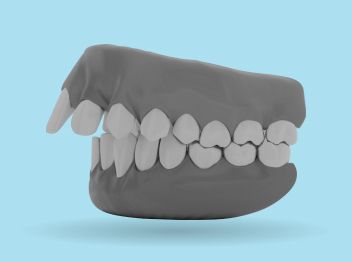 04
cross bite
Crossbite is a condition where the upper teeth fit behind the lower teeth when your mouth is closed or at rest. It can cause complications and painful symptoms, but it's possible to correct it with invisible aligners.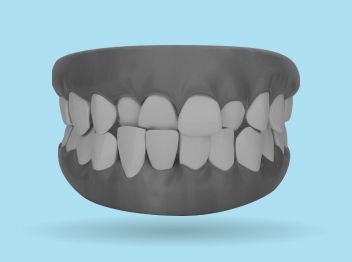 05
open bite
An open bite occurs when the upper and lower front teeth slant outwards and do not touch when the mouth is closed. Treatment is usually necessary because patients are unable to or have trouble tearing food with their front teeth, or cannot chew properly.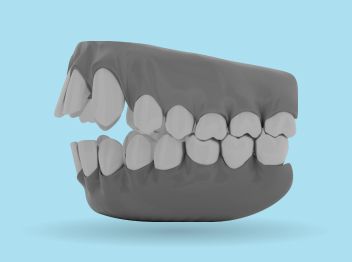 06
overbite
Overbite occurs when the upper front teeth excessively overlap the lower front teeth when the mouth is closed. This might be an aesthetic concern for some or indicate that there may be a dental problem that needs attention.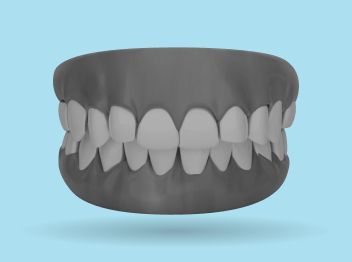 TLC is all it needs. Ok maybe a little more than that. With a little care and attention, you can keep your teeth healthy and your invisible aligners looking new. Even though you only wear a set of aligners for a couple of weeks before moving on to the next set, you still must take care of them.
Here are some tips for taking care of your aligners:
Take them out before eating or brushing

Store them in a dry box to prevent them from getting dirty
By following these simple steps, plus any advice from your orthodontist, you can keep your
mouth decay-free and your clear aligners sparkling and undetectable
from their first day to their last.
Curious to know about life with aligners?To know more about the do's and don'ts of aligners Read on, click here
What Are Clear Aligners?
Want to get the smile of your dreams but don't want the nightmares braces will give you?
We feel you, and are here to tell you about the best alternative to traditional braces for treating orthodontic issues like gaps in teeth, overcrowded teeth, crossbite, underbite, open bite, and forwardly-placed teeth.
Say hello to clear aligners, also known as teeth aligners or invisible aligners. The best thing about them is that they give you the smile you've always desired, without the pain, inconvenience and food restrictions of braces.
Invisible aligners work by putting gentle pressure on your teeth over time. Also, since the change in the position of your teeth as you move from one aligner to the other is fairly small, treatment with aligners turns out to be gentle and comfortable.
With that being said, it is recommended that you wear your aligners for 22 hours every day for them to be effective and give you that Insta-ready smile!
Read on to know more about clear aligners, their benefits, and how you can start your smile makeover journey with toothsi.
Benefits of Clear Aligners
Unlike braces, clear aligners give you the following benefits:
1. Almost Invisible to the Naked Eye: Yep, that's right! So no more feeling shy while smiling for selfies, as long as you've got your clear aligners on
2. Extremely Comfortable: Teeth aligners are designed as per your dental & jaw structure. So rest assured that the pain and discomfort of braces will not bother you with them
3. Removable: Don't rub your eyes because you read that right! Unlike braces, clear aligners are removable. Which means you don't have to give up on your favorite food anymore. Yay!
4. Easy to Maintain Oral Hygiene: If you ask someone who had braces about this, they'll tell you what a nightmare it was to maintain oral hygiene. Thankfully, you get none of that with invisible aligners, because all you have to do is remove them while brushing and flossing, and put them back on. Easy peasy!
5. Clinic Visits Not Required: With braces, you'll have to visit your orthodontist regularly to get the archwire of your braces tightened. Ouch! Even the sound of it sounds painful. But with our at-home smile makeover, you won't have to worry about clinic visits at all
6. Results That Are Visualized: One of the best parts about choosing toothsi clear aligners is that you get to see how your smile will look after the treatment, thanks to our virtual smile plan. Also, this plan is shared with you before your treatment even begins! Now that's some smile-worthy info
How to Start Your toothsi Smile Makeover Journey
At toothsi, we've made our processes super convenient so you can get the smile you've always desired, with ease!
Step 1: Head to our website and book a free at-home 3D scan. A toothsi pro will visit you and take scans of your teeth, using which our orthodontists will prepare your smile makeover plan
Step 2: Once ready, this plan will be shared with you virtually, for you to actually see how our aligners will give you the smile you've always wanted!
Step 3: Only when you're satisfied with the plan is we ask you to make the payment. Post that, your clear aligners will be delivered to you within the next few weeks.
That's it! There's no step four. Just wear your invisible aligners for 22 hours a day, and rest assured that we're always here for you in case you need us.
Up next, we're going to tell you just how much our invisible teeth aligners cost when compared to the cost of other invisible aligner brands in India, and traditional braces.
Cost of Clear Teeth Aligners in India
We've already mentioned the benefits of aligners, but now you might be wondering that why should you go for toothsi when there are other teeth aligner brands out there?
When compared to the cost of other invisible aligner brands, the cost of toothsi clear teeth aligners starts at just ₹2,786 per month, as opposed to their price range that's anywhere between ₹1,50,000 - ₹3,50,000.
Aside from the unbelievably high costs of their invisible aligners, these brands also require you to visit an orthodontist's clinic every now and then. Compare that with the convenience of toothsi's at-home smile makeover, and you've got yourself a winner!
Also, while we offer smile makeover solutions for simple as well as complex cases, you might not get the same versatility from other aligner brands, despite the high costs of their clear teeth aligners!
Now let's compare the cost of toothsi clear aligners with that of braces. While you already know that the cost of our teeth aligners starts at ₹2,786 per month, braces can cost you anywhere between ₹25,000 for traditional metal braces.
This cost can go up to ₹2 lakh if you go for lingual braces! Add to that the discomfort, restrictions on food, bad oral hygiene, and the possibility that your treatment might go on for years, it's really a no-brainer to just go for aligners to get the smile you've always desired.
So now that you know how much our aligners cost when compared to other invisible aligner brands and braces, why not book a free at-home 3D scan and get started with your smile makeover journey! You know what the best part is? You don't have to pay anything until you are satisfied with the smile plan our orthodontists prepare for you. It surely can't get any better than this!
How to care for your teeth after a smile makeover with clear aligners?
Once you complete the duration of wearing the last set of aligners, your post treatment care begins. This is the most crucial stage of your makeover. If you don't take care of your teeth properly, they may go back to their original position.
To ensure it does not happen, you need to include the below important steps in your day-to-day routine.
Wear retainers: Our clear aligners have done a tremendous job at correcting your teeth. You need to protect it by wearing retainers. Just like our clear aligners, our retainers are removable and invisible. As per our orthodontists' instructions, you may need to wear retainers for 22 hours a day. Don't worry, the hours of wearing will reduce over time. Retainers prevent your teeth from shifting back to their previous position.
Mindful food habits: Your brand-new teeth might be sensitive! So, we recommend that you avoid consuming hard, crunchy food for the first initial few days. Let your new pearly whites adjust and rest well before you put them to work.
Brush your teeth: This may seem like an obvious step, but it's an important one. Start brushing your teeth twice a day. Floss your teeth too. Failing to maintain the right oral hygiene will ruin your teeth aligner treatment.
Visit your dentist: Even after you have completed your smile makeover, you need to visit your dentist at least once every 6 months. This is to ensure your new pearly whites stay new as ever.
How to maintain clear aligners?
Just like your teeth, your clear aligners need love and care too. Yes, that's right! Your teeth aligners can get discolored or scratched over time. Here are a few tips to make sure clear aligners stay new as ever throughout your smile makeover.
Keep your clear aligners in a dry box Every time you remove your invisible aligners, do not rest them on a napkin. There is a huge chance of bacteria building up on it. The bacteria can enter your mouth and affect your teeth and gums. It's recommended that you store your invisible aligners in a dry box.
Clean your invisible aligners daily Since your clear aligners are at a risk of getting affected by bacteria, we recommend that you rinse your clear aligners with water and a clear liquid soap to remove any debris and food particles. Use a soft-bristled brush for gentle removal.
Rinse your mouth after meals Rinse your mouth well after meals to ensure no food particles get trapped in your aligners. This is also to make sure that there is no bacteria build up and tooth decay. So, before you put back your clear aligners, make sure your mouth is clean.
Do not rinse your clear aligners with abrasive materials
Avoid eating with your aligners on Since your clear aligners are easily removable, make sure you remove them every time you eat or drink. If you don't do that, you might accidentally damage or stain them. Water is the only thing you can have while you are wearing your clear aligners.
Is the treatment process safe for aligners
Do you often wonder if the clear aligners along with its treatment process is safe for you? Rest assured! toothsi clear aligners are not only safe, but are also comfortable.
We have a team of experienced dermatologists who work round the clock to help you get the smile you always desired. And the best part, you don't have to even step out. Yeah, you get a brand-new smile in the comfort of your home.
Here's how we go about our process:
toothsi scan You can either visit our nearest clinic for a scan or send the impressions of our teeth to our clinic. Our dentist will do a thorough study and based on the complexity of your case, will suggest a smile plan.
Design aligners Once we receive your approval for the smile plan, our orthodontists begin to create molds using 3D machines. They are then sent for the aligner-punching process to create clear aligners. Once the teeth aligners are made, they are marked for easy identification and polished. Later, they are sterilized and dispatched to the customers.
Toothsi clear aligners are safe for your teeth because:
We are ISO 13485 Certified
Our PETG and Duo sheets are FDA and CE approved.
Our sheets are elastomeric resilient, ultra-clear, flexible and triple layered.
Our orthodontists will take you through the process via a video chat. For any doubts or queries, you can either call or email them. toothsi clear aligners are your best chance at getting a desirable smile.
AMPA Orthodontics Pvt. Ltd. An ISO 13485:2016 Quality Management System certified by Zenith Quality Assessors Pvt. Ltd.
© 2022 makeO. All right reserved.