6 Reasons Why You Should Go for Hydrafacial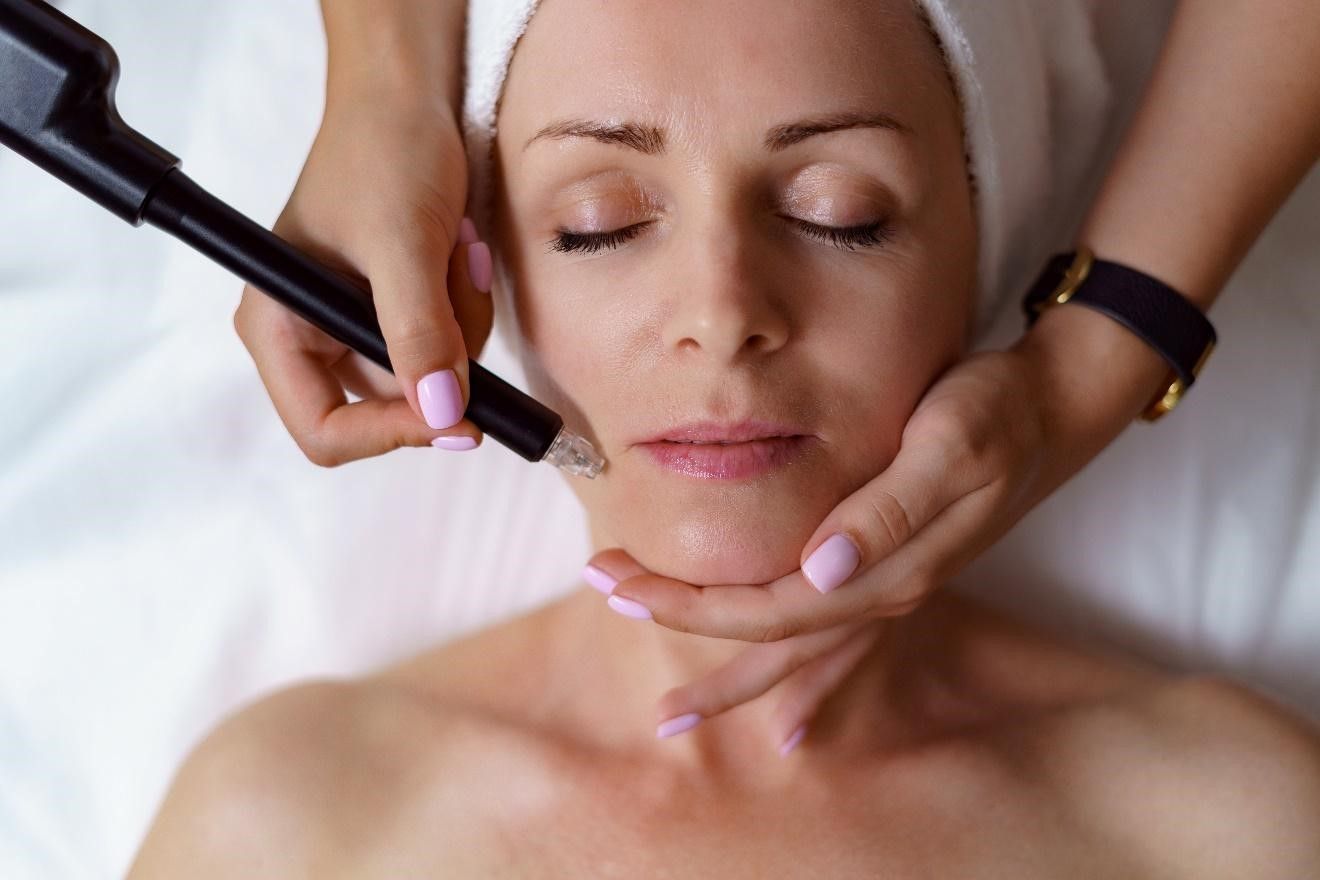 The Internet is flooded with so many skincare treatments that it is hard to keep track of everything. From collagen-boosting injections to anti-pigmentation treatments, you'll find everything easily.
It seems like you can solve every skin-related issue with such processes. But what if you are experiencing more than one skin issue?
Instead of spending a fortune on different types of creams and oils, you can get rid of all skin problems with the newest and most advanced skin treatment – hydrafacial. It is truly the holy grail of all skin remedies.
Top 6 Reasons to Opt for Hydrafacial Treatment
1. Suitable for All Skin Types
Have oily, dry or combination skin? Don't worry. Hydrafacial doesn't discriminate and is suitable for all skin types.
Unlike other skin treatments that can be harmful, especially to sensitive skin, hydrafacial is a gentle process which makes it a great option for all skin types. And like any other treatment, the skin care professional can also customize the process as per the unique conditions of your skin.
2. No Downtime, No Pain
Hydrafacial is a non-injecting and non-invasive skincare treatment. Now you can bid adieu to painful procedures that insert syringes into your soft, sensitive skin.
Hydrafacial is as gentle as your facial at home. In fact, it is often described as a 'paintbrush rolling over your skin.' And since the procedure does not cause any pain, you can put on your makeup and return to your daily activities right away.
3. Delivers Radiant Skin
Hydrafacial deeply exfoliates the skin and removes dead skin cells from your skin's surface. Post exfoliation, antioxidant serums are infused into the skin that provides a healthy glow.
As a result, you get clearer and vibrant skin along with a beautiful glow. This makes hydrafacial the best option for post holi skincare.
4. Offers a Relaxing Experience
There are 4 steps in a hydrafacial – cleansing, exfoliation, extraction and hydration. The whole procedure takes only 30-45 minutes.
In case you are having a tiring day, consider getting a hydrafacial. It not just improves your skin but also provides a super relaxing experience.
5. Anti-Ageing Benefits
As told earlier, hydrafacial provides deep exfoliation to the skin, which eliminates dead skin cells on the skin's surface. Exfoliation will stimulate collagen production, and the serums used after exfoliation offer anti-ageing benefits.
So, if you're struggling with fine lines or wrinkles, consider getting a hydrafacial at home.
6. Amazing Results
The results of a hydrafacial are instant and long-lasting. A beautiful glow, radiant tone and vibrant skin are a few things that you'll notice with a hydrafacial. You can get a single treatment if you need a glowing appearance for a particular occasion. If you need to maintain healthy skin, we suggest getting hydrafacial at regular intervals.
Why Should You Choose skinnsi for Hydrafacial?
Looking to eliminate painful and complicated skincare procedures? If so, skinnsi can be your skincare companion.
We are a squad of young and dedicated doctors turned into entrepreneurs who want to make skincare accessible. For this, we came up with skinnsi, an affordable makeover solution that offers the best-in-class services.
skinnsi promises to offer convenient and reliable services using the latest technology. Plus, our easy EMI options make the solutions easy on your pocket. So, if you're looking forward to clear, glowing skin, check out our page and book your appointment today.