Skincare: Why You Should Opt for a Salicylic Acid Face Wash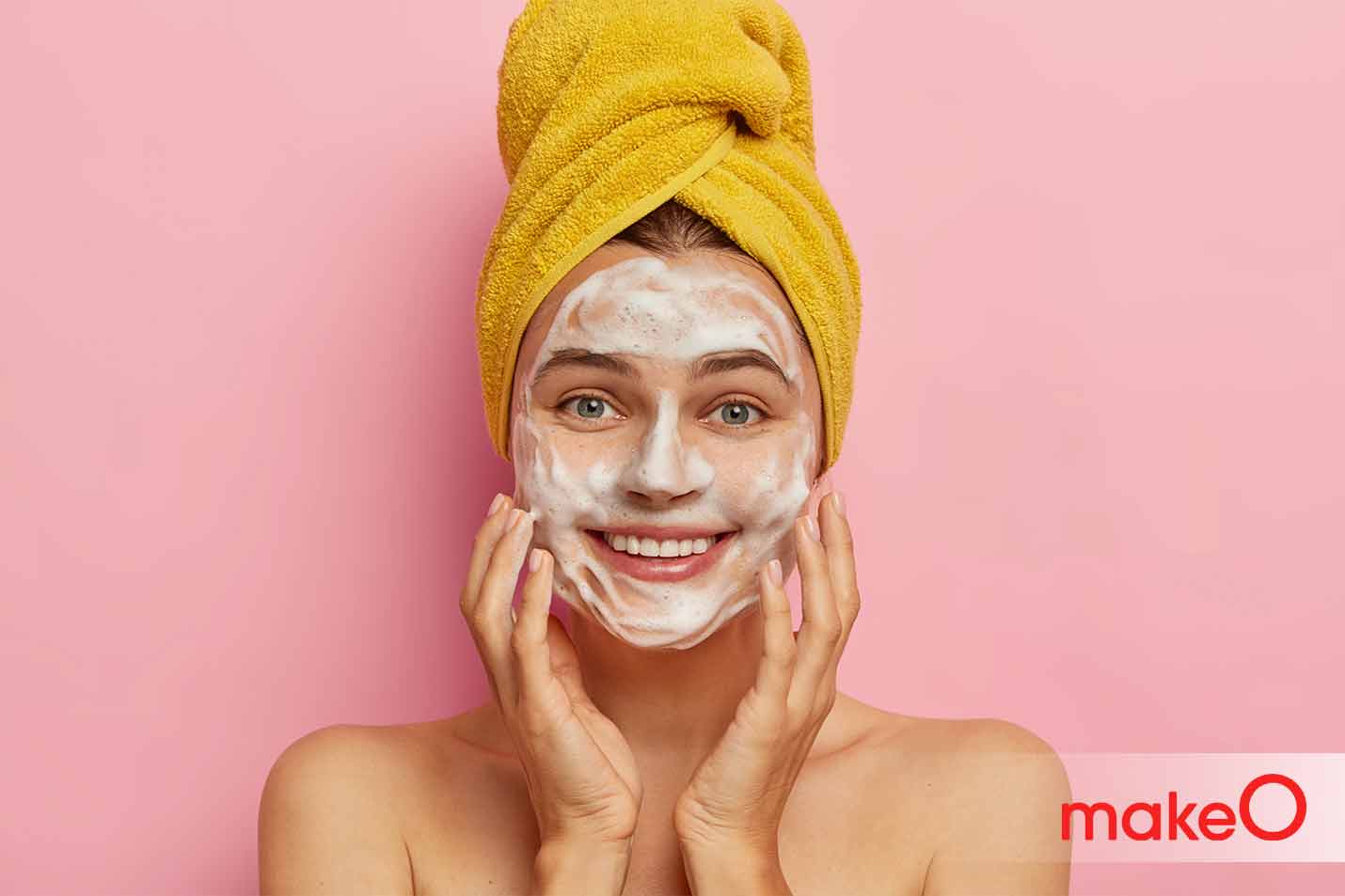 Are you a skincare enthusiast who is intrigued about salicylic acid and wants to know how you can incorporate this skin acid into your daily skincare routine? Salicylic acid is a plant compound related to aspirin and is today used as one of the key ingredients in many over-the-top creams and serums to treat acne woes.
Whether you are constantly having acne breakouts or have oily skin, salicylic acid is the elixir that you want to get your hands on. Salicylic acid based face wash is gaining popularity and we are obsessed with them.
Debating on whether to add a salicylic face wash to your daily skincare regime? Read along as we share with you everything you must know about salicylic acid face wash.
Benefits of Salicylic Acid Face Wash
You would be surprised to know how beneficial salicylic acid face washes can be for oily and acne-prone skin. Here are a few amazing salicylic acid face wash uses and benefits that make it a must-have in your skincare kit.
Acts as a great exfoliator
Salicylic acid face wash is a great exfoliator as it deeply penetrates your skin which your regular face wash fails to do. It doesn't just remove impurities from the surface level but goes deep and helps in clearing clogged pores.
Helps manage acne
Salicylic acid face wash is known for its anti-inflammatory and anti-microbial properties which help in reducing acne breakouts. Salicylic acid unclogs pores and reduces excess sebum production in your skin and thus prevents acne breakouts. Not just that, it also helps in making your skin light and getting rid of stubborn acne scars.
Has amazing anti-inflammatory properties
Do you often suffer from redness on your face because of your acne breakouts and pimples? Salicylic acid face wash will soothe your redness and help in soothing the inflammation that accompanies pimples and acne. Make sure that you don't overdo the salicylic acid proportion, especially if you have sensitive skin as 'Less is more' when it comes to using skin acids for your face.
Gives you a glowing skin
Did you know that salicylic face wash has anti-ageing properties that combat early signs of ageing like fine lines and wrinkles and leaves you with young and radiant skin? Salicylic acid targets dead skin cells by softening thick and dry skin and accelerating the cell turnover process.
Who Needs Salicylic Acid?
Wondering whether you can use salicylic acid based face wash as a daily cleanser? People who suffer from oily skin, blackheads, and active acne can use salicylic acid face wash every day.
Salicylic face wash is great at unclogging your skin pores and preventing excess sebum production which is known to cause new pimples. Ideally, salicylic acid should be used every day in concentrations of only 0.5-2%.
Side Effects of Salicylic Acid Face Wash
Using the right amount of salicylic acid in your daily skincare regime is crucial as too much salicylic acid can cause several side effects. Here are a few rare side effects that people might experience when they initially introduce salicylic acid into their skincare routine.
Moderate burns when used in high concentration

Drying or burning of the skin

Breathing difficulty

Fainting

Nausea

Severe headache
If you notice any of these side effects, stop using salicylic acid face wash immediately and consult your dermatologist.
Remember to never layer up too many products at once which contain salicylic acid as this might dry up your skin. Limit your use of salicylic acid to once a day to ensure that you don't expose your skin to too much skin acid.
Want your acne to go for good? makeO skinnsi's at-home acne treatment is the answer to all your prayers. makeO skinnsi has an impressive variety of skin care treatments from derma facials to hydra facials that leave you with soft, smooth, and glowing skin. Get in touch with the skinnsi pros today to enjoy a premium quality skincare treatment from the comfort of your home.
FAQs
Is it okay to use salicylic acid face wash every day?
Yes, it is safe to use a salicylic acid based face wash every day if you have oily or acne-prone skin.
Is salicylic acid good for face wash?
Yes, salicylic acid face wash is good for your skin as it deeply penetrates your skin, unclogs your pores and removes dead skin, and accelerates the production of healthy and new skin cells.
Who should not use salicylic acid face wash?
Salicylic acid face wash might not be an ideal pick for you if you:
Are pregnant

Are breastfeeding

Are allergic to aspirin
When should I stop using salicylic acid?
While mild side effects like skin peeling and purging are nothing to fret over, if you suffer from severe side effects, we recommend that you immediately stop using salicylic acid on your skin and seek professional help.
Does salicylic acid make skin clear?
Yes, salicylic acid can help to keep your acne-prone skin clear as it is known for unclogging pores, removing dead skin cells, and preventing excess production of sebum.
AMPA Orthodontics Pvt. Ltd. An ISO 13485:2016 Quality Management System certified by Zenith Quality Assessors Pvt Ltd and US FDA Cleared.
© 2022 makeO. All right reserved.