Not bed-time, but THIS is the ideal time to wash your face at night!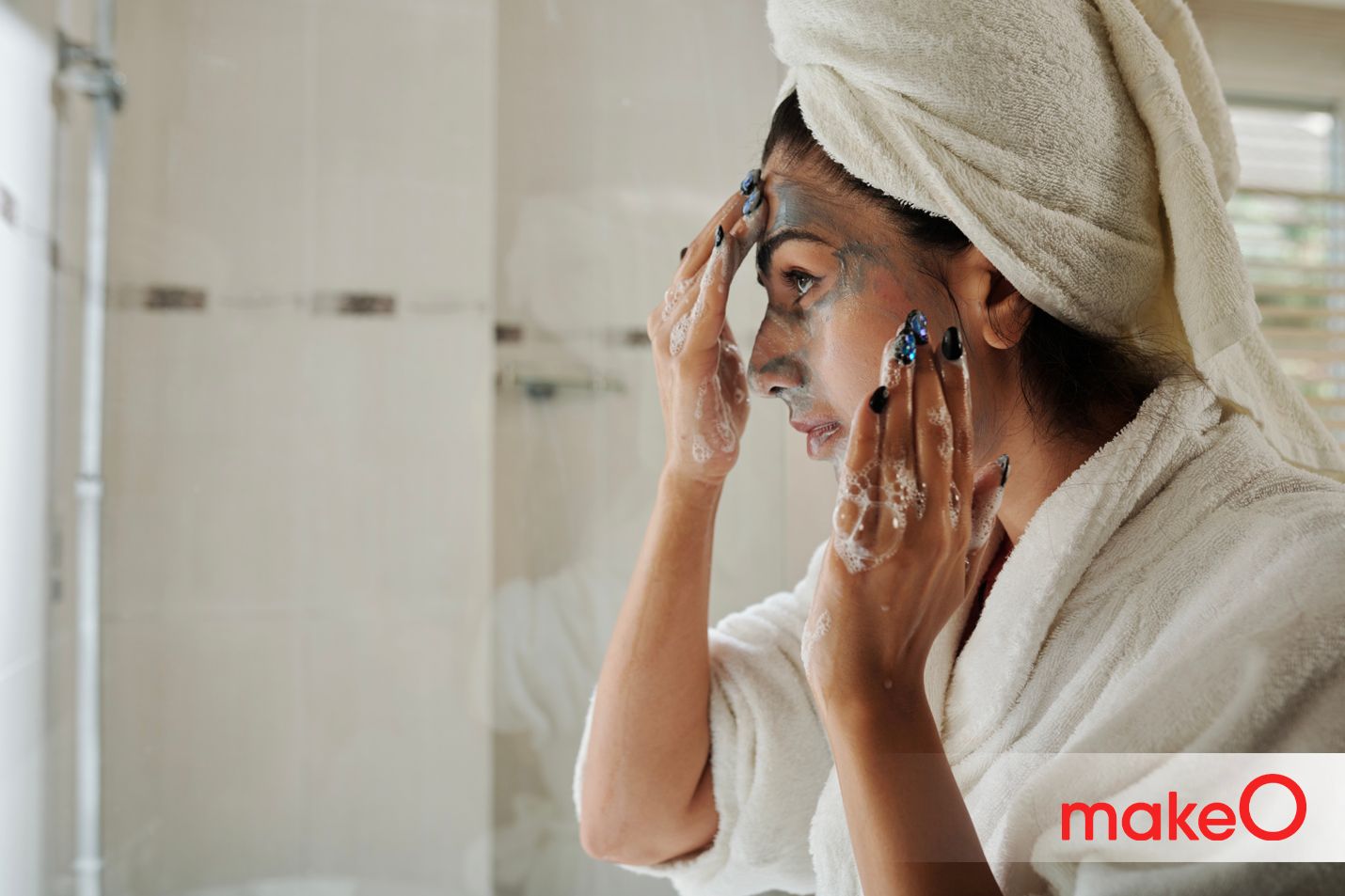 Are you embarking on a skincare journey to improve the overall skin health of your face? Well, the first step is cleansing. Known to be the primary building block of any CTM skincare routine, cleansing keeps your skin pure, germ-free and oil-free.
One of the first rules of a skincare routine is to cleanse your face daily. Many dermatologists suggest washing your face with a face wash twice a day, typically once in the morning and once at night. This means that you cannot ever sleep with your make-up on! Skipping even a day of cleansing can build up sebum, and dirt, clog pores and directly impact skin health.
What Time Should You Use A Face Wash At Night?
While cleansing your face once in the morning and once at night is perfectly suitable for all skin types, oily skin users can restrict it to the night only. A night face wash is more important as it is the time when your skin is tired and covered in environmental factors like dust, pollution along with sebum, sweat and germs that you may have come in contact with throughout your day. Many often prefer to cleanse their face just before bedtime to feel clean and pure before falling asleep. However, there is a specific time to face wash at night!
Best Time of the Day to Wash Your Face
Not bedtime or before dinner, not at 4 pm after snacks, but cleansing your face at sunset is the most perfect time to do it. Why? Because just like our body, our skin too follows a circadian rhythm. This means that our skin is naturally inclined to begin repairing cells and skin when the sun sets. So right when you are beginning to relax after a long day of work or play, your skin begins to work hard!
Hence, cleansing your face around sunset can not only keep your face fresh and clean for the rest of the evening, but it can make things easier for your skin cells too! Doing your entire skincare routine during this time can help enhance the repair process.
Now that you know the right time to use face wash at night, make sure to find a facewash or a cleanser that suits your skin type.
For oily or acne-prone skin, choose a facewash with salicylic acid, lactic acid or glycolic acid. makeO skinnsi's acne away facewash is a night face wash for oily skin that is vegan, cruelty-free, paraben-free, pH-balanced face wash that removes excess oil and fights acne away.
For dry skin types, choose a milky, nourishing facewash, preferably with hydrating elements like glycerin, hyaluronic acid etc. You can also use our happy hydrate refreshing mist right after cleansing for a gentle dose of hydration all thanks to green tea leaf extracts and aloe vera leaf extracts.
As a general rule, look out for soap-free and sulphate-free facewashes that are gentle on the skin and do not irritate your skin barrier.
Interested in finding more mindful science-backed skincare products to up your skincare routine? Check out makeO skinnsi's elaborate range of dermatologist-backed effective skincare products ranging from hydrating products to acne-fighting, anti-ageing, brightening and hydrating products. Made with excellent active ingredients and natural extracts, all of makeO skinnsi's skincare products make for infallible additions to your skincare routine!
FAQs
What should I wash my face at night?
Washing your face at night can help remove all the dirt, dust, oil and bacteria that are collected on your skin after a long day of interacting with different surfaces and surroundings. Once your skin is clean, you can rest well while your skin works to repair itself.
Can I use face wash at night?
Yes, it is important to use gentle, soap-free and sulphate-free facewash at night no matter your skin type to retain the health of your skin.
How can I take care of my skin at night?
You can take care of your skin at night by
Taking off all the makeup
Cleansing your face with a gentle cleanser at sunset
Using a hydrating mist as a toner
Applying a hydrating serum along with retinoids or brightening serums
Finally, apply a generous layer of moisturiser to keep your skin nourished
Finish it off with an eye cream and a lip balm for more nourishment.
Can I wash my face 3 times a day?
No, washing your face 2 times a day is sufficient as 3 times could strip the natural oils and moisture off your skin, leaving it dry, itchy and inflamed too.
AMPA Orthodontics Pvt. Ltd. An ISO 13485:2016 Quality Management System certified by Zenith Quality Assessors Pvt Ltd and US FDA Cleared.
© 2022 makeO. All right reserved.