What is a foaming face wash?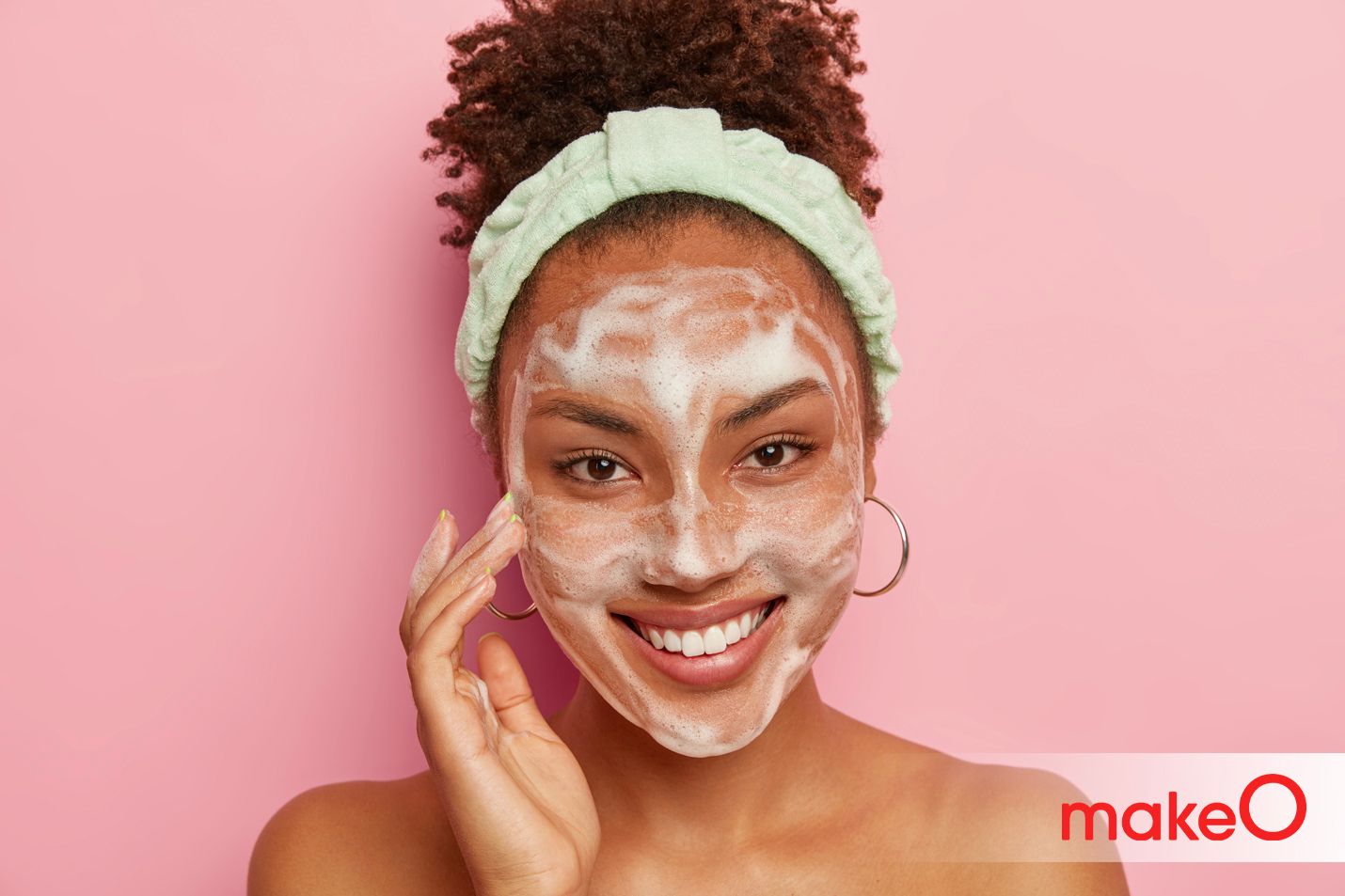 We understand how overwhelming it is for you to pick a face wash from the supermarket aisle that is perfect for you. There are a plethora of soaps, face wash, face cleansers, and gels to choose from and each of these skincare products is further segregated based on their ingredients and formulas.
Are you a skincare newbie who is wondering what a foaming face wash is and whether you should add it to your daily skincare kit? Read along as we share with you everything you must know about foaming face washes.
What is a foaming face wash?
As the name suggests, a foaming face wash foams up when mixed with water, unlike face washes which have a milky or creamy texture. The sud-like nature of this face wash makes washing your face with this type of cleanser a therapeutic and spa-like experience.
However, is a foaming facewash perfect for you and does it help in removing all the impurities like sweat, dirt, grime, and dead skin from your face?
Yes, a foaming face wash will leave your face squeaky clean and is a perfect fit for you if you are looking for a cleanser that deeply cleanses your face and gets rid of dirt, pollution, makeup, and other impurities from your face.
How to use a foaming face wash?
Using a foaming face wash is not rocket science. It is just like using any other face cleanser. Here are some simple steps to use this face wash:
Gently take a dollop of it on your palm and mix it with little water and gently massage it on your skin.
After massaging it nicely on your face, you can wash your face under tap water.
Next, pat your skin dry with a microfiber cloth for the best results.
Benefits of using makeO skinnsi foaming away face wash
Foaming face wash is gaining popularity and we are obsessed with them. makeO skinnsi's acne-away foaming face wash is a game-changing face wash that removes excess oil from your skin and prevents acne.
It unclogs your blocked skin pores, lightens your dark spots, reduces inflammation and deeply cleanses, tones, and moisturises your skin leaving it feeling soft, smooth, and rejuvenated.
Here are a few more surprising benefits of using makeO skinnsi's acne away foaming face wash:
- Great for oily skin: While a foaming wash is not recommended for you if you have dry skin, makeO skinnsi's acne away foaming face wash is great for people who have oily skin as it helps to remove all the excess oil from your face. However, we recommend that you use it only once or twice a day for the best results.
- It hydrates & moisturises your skin: Today, face washes like makeO skinnsi's acne away foaming face wash have hydrating and moisturising ingredients which make them a great everyday facial cleanser to add to your skincare kit.
- It is gentler on your skin: In comparison to regular face washes and soaps, makeO skinnsi's acne away foaming face wash is gentler and is soothing, calming, and not harsh for your skin.
makeO skinnsi is your one-stop destination to shop for supreme quality face wash, serums, sheet masks, and other skincare products.
Want to be free of acne breakouts and bid them goodbye once and for all? makeO skinnsi's at-home acne treatments, derma facials, hydra polishing treatments, and other skin care treatments allow you to get visibly glowing and smooth skin from the comfort of your home.
Our skinnsi pros are trained by expert dermatologists and use new-age technology to get rid of your acne scars, pimples, and blemishes and give you smooth and supple skin.
Foaming Facewash FAQs
- Does a foaming face wash prevent acne?
People who suffer from acne-prone skin can now consider switching to a foaming face wash to enjoy clear and young-looking skin as these types of face wash are known to prevent active acne.
- What to keep in mind when you use a foaming face wash?
The most important factor to keep in mind is that you must not rub it on your skin and be gentle on your skin.
- Who can use a foaming face wash?
People who have normal or extremely oily skin can consider using a foaming face wash as an everyday face cleanser. Ideally, people who have extremely dry skin must avoid using this type of facial cleanser.
- Is foaming face wash better?
A foaming face wash is a better pick than a regular face wash for people who have oily or acne-prone skin.
- What is the use of a foaming wash?
A foaming face wash is perfect if you are looking for a facial cleanser that will deeply clean your skin pores and leave your skin soft and squeaky clean.
AMPA Orthodontics Pvt. Ltd. An ISO 13485:2016 Quality Management System certified by Zenith Quality Assessors Pvt Ltd and US FDA Cleared.
© 2022 makeO. All right reserved.