This is how laser hair removal works!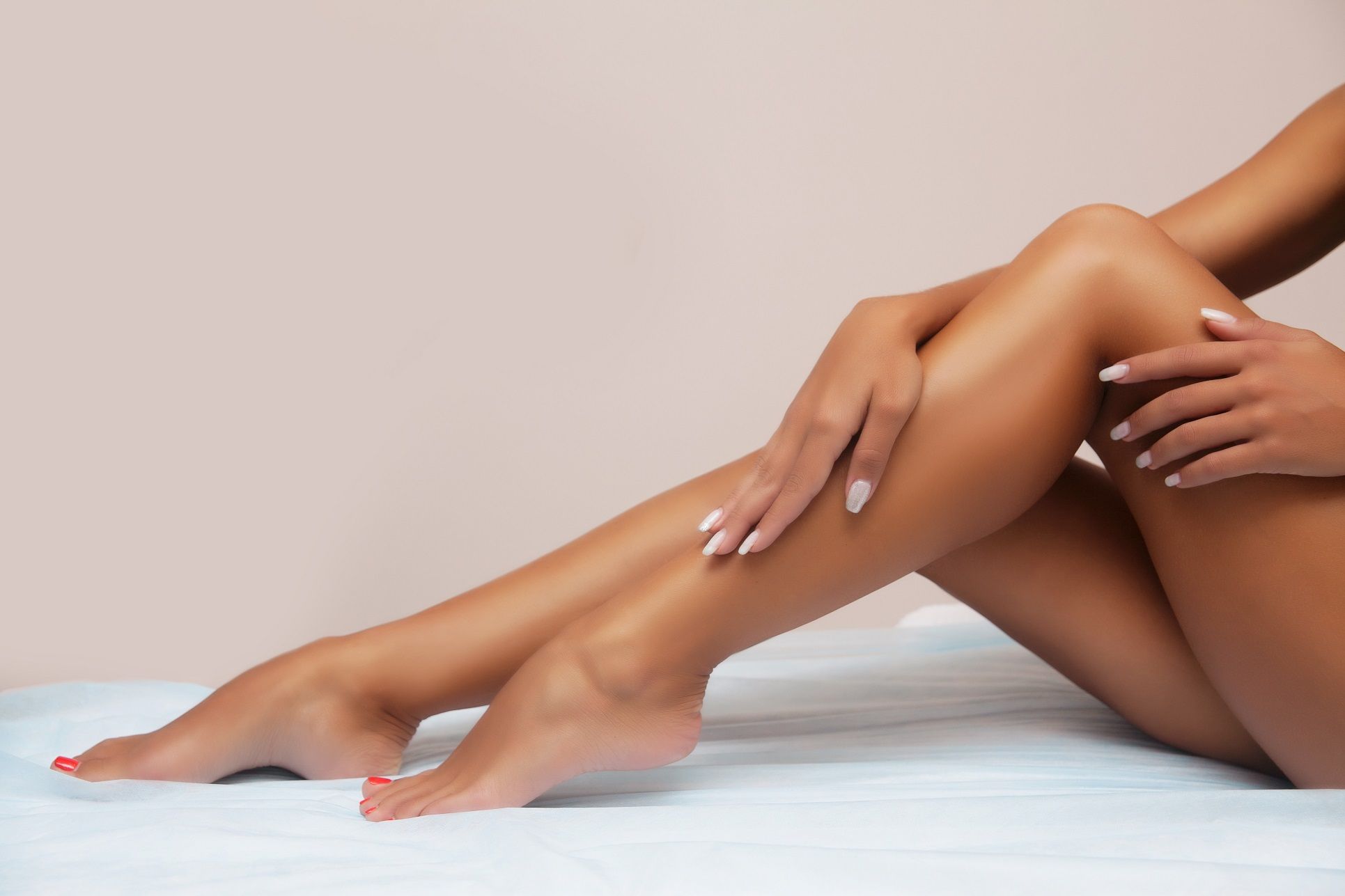 This is how laser hair removal works!
Laser hair removal is a famous name in the cosmetic industry now. You must have heard about it, read about it, and thought of getting it done as well. Still, you are not convinced if it is the right way to get rid of that unwanted hair. We get you!
One of the reasons maybe because you're unsure of what exactly happens in a laser hair removal process. Well, don't you worry.
Here we are. Let's talk.
How Does Laser Hair Removal Work?
It's a cosmetic procedure using a concentrated beam of light (laser) to remove unwanted body hair. During laser hair removal, a laser beam emits a light that the melanin in your hair follicle absorbs and heats up the hair follicle. This laser destroys the roots without affecting the surrounding skin. Also, there will be no ingrowths.
All you are left with is silky smooth skin that you can't get enough of.
How to Prepare for Laser Hair Removal?
You will receive pre-treatment instructions from your treating professional and get answers to any queries that you may have. Before the procedure, you will be asked to:
Use sunscreen and/or avoid direct exposure to the sun
Use a bleaching cream for darker skin
Avoid plucking, waxing, or electrolysis prior to it
To promote better healing, stop smoking at least six weeks before the treatment
To control increased bleeding, avoid taking aspirin, certain anti-inflammatory drugs, and some herbal medications
Stay hydrated. It's important for safe recovery before and after treatment
What to Expect in Laser Hair Removal?
Before the treatment starts, a topical anesthetic gel may be applied, and skin cooling might be done during the procedure to help keep you comfortable. It's possible that you may experience minimal pain and feel a mild stinging sensation during the procedure. Generally, laser hair removal procedures take fifteen to thirty minutes per body part / body area. However, depending on the area being treated and your customised need, a longer time period may be required.
Once the procedure is completed, you can return home and resume your normal activities.
Is There any Post-Care Required?
Mostly, you may return to your daily activities right after your treatment. It's only that, you will receive detailed instructions about your post-treatment care, that includes:
Skincare
Basic symptoms you may experience
Any potential signs of complication
Make sure to follow all post-care instructions provided by your treating professional.
What Happens After the Treatment?
Immediately after the laser hair removal: You will have smoother skin and see the reduced number of hair on the particular body part. There may be redness or minor skin irritation after the treatment, however, it usually resolves quickly. In some cases, you may need to use specially formulated skincare products or follow a prescribed skin care regimen. On the treated areas that are exposed, sunscreen is an absolute must. Just in case, redress on your skin and/or irritation persists, contact your surgeon to rule out any possible reactions to the treatment.
1. Week Two to Week Eight
During this time frame, you may notice some hair growth in the treated area. It's because the dormant hair follicles enter the active growing phase as they were not affected by the earlier laser treatment. Follow-up treatment intervals of approximately 4 to 8 weeks are recommended depending on the speed of growth.
You can also opt for the latest technology laser hair removal at home with skinnsi. It uses the latest laser technology to get rid of unwanted hair. This technology of quadruple wavelength laser is a combination of 4 wavelengths - 755+810+940+1064 nm. Compared to the traditionally used diode lasers and triple wavelength lasers, it reduces all types of hair – fine, medium, and thick. What's more- it's safe for all skin types too. Also, the laser has an ice-cool technology that doesn't allow the skin to get heated making it a comfortable and painless experience!
Still not sure? How about a trial session at your home? Yes. That's right. Now, you can get the best of technology with at-home laser hair removal with skinnsi.
Book your free trial session today. Just sit back and relax while you say goodbye to that unwanted hair!