What's Laser Treatment For Acne Scars & How Much Does It Cost?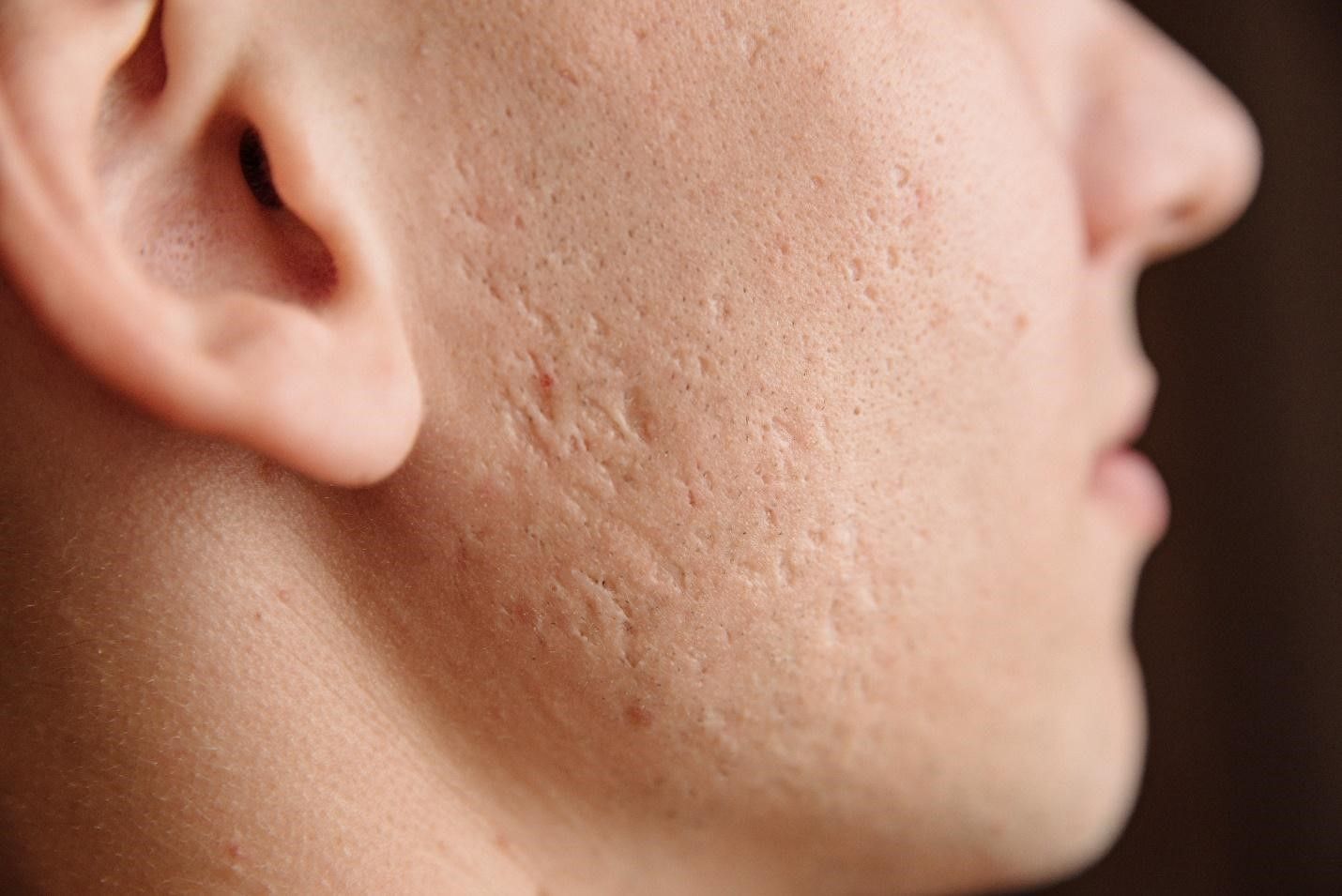 If you've had to deal with acne at some point in your life, be it during your teenage years at school, or even that one odd pimple that very conveniently pops up right before your birthday, chances are that you've also dealt with what follows the nightmare called acne.
Yes, we're talking about the much-dreaded and feared acne scars, and you may have heard the perennial advice to not pop those pimples else they'll leave behind a nasty scar.
In an ideal world, one shouldn't pop those pimples no matter how annoying they get, but we don't live in an ideal world now, do we? So if you've popped yours and are left behind with a scar, worry not.
While you may think that those scars are permanent, let us assure you that they're not.
That's because laser treatment for acne scars is here for you, and we're going to tell you all about it, including how much this laser treatment for acne scars costs.
How does laser treatment for acne scars work?
Laser treatment for acne scars primarily works on making acne less visible to the naked eye. So while laser treatment doesn't make acne scars go away completely, it surely makes those scars left behind less apparent.
In terms of how it works, well it involves laser light focusing on the top layers of the skin of the area affected by the acne scars. By doing so, it breaks up the scar tissue, while also promoting the growth of newer and healthier skin to replace the broken-up scar tissue.
Like we mentioned before, the laser doesn't totally remove the acne scars, but it surely goes a long way in making them less noticeable, and also brings down the pain caused by them significantly.
Speaking of pain, let us answer the next question that may be on your mind.
Is laser treatment for acne scars painful?
No, would be the short answer to this question! That's because proper care is taken before using the laser on the scar tissue, thereby ensuring that it's an incredibly comfortable and smooth experience for you.
Now all that's great. But we know you're probably thinking that this laser treatment for acne scars surely costs a lot.
That's where we come in to give you a pleasant surprise!
What's The cost of laser treatment for acne scars?
Well, worry not, because at makeO skinnsi, prices for our laser treatment for acne are pretty affordable. Not just that, but we also offer other treatments such as laser treatment for open pores, the cost of which won't burn a hole through your pocket as well.
So without further ado, let us reveal to you the cost of our laser treatment for open pores & acne scars at makeO skinnsi.
Prices for laser treatment for acne & open pores start at approx ₹5999* per session. Yes, we do have an EMI option as well.
But wait, there's more. All our treatments are backed by expert dermats who have over 9 years of experience. Also, our treatments are driven by cutting edge technology, ensuring that you get nothing but the best experience.
And here comes the best part. All our treatments are performed by our trained therapists in the comfort of your home, and are supervised by our expert dermats virtually.
Wondering how to get started? Just click here to take an online assessment, as it'll help our expert dermats know more about your skin and your concern a little better. They'll then be able to curate a personalized treatment plan for your acne scars, open pores, and pimples.
MNRF (micro needling radio frequency)
Microneedling Radio Frequency is a simple laser process where radio waves are sent into the skin to increase collagen production for tighter, smooother skin. Don't worry, it is safe and painless. You can book a session of MNRF scar reduction from makeO skinnsi only for Rs.5999.
In Conclusion
They're backed by dermats, driven by the latest technology, and offer a comfortable at-home experience. Not just that, but the cost of our laser treatment for acne scars starts at just approx. ₹5999* per session.
While you're at it, do check out our range of skincare products curated responsibly for the Indian skin type by our expert dermats. You read that right! We observed that not a lot of skincare products in the Indian market have been curated keeping in mind the typical Indian skin type, and addressed the need of the hour with our brand-new range of products that are cruelty-free!
You can check them out right here. And in case you're tired of going to the parlor every now and then for those painful waxing sessions, our Laser Hair Reduction (LHR) treatment is here for you. Backed by our dermats and performed by our trained therapists using the latest quadruple wavelength laser, our Laser Hair Reduction treatment is here to give you that celeb-like smooth skin you've always wanted. Click here to know more about it and book yourself a trial session now!
About makeO
makeO is the first of its kind at-home oral and skin care services in India, that is focussed on providing technology and science-backed solutions to its customers.
makeO will offer expert-backed oral and skin care solutions such as teeth alignment with clear aligners, laser hair removal, hydra facial, acne treatment services, anti-ageing treatments, and premium products, including electric toothbrush, teeth whitening kit, aligner cleaning foam, face wash, toner, etc. – all of which are available directly at customers' doorstep as well as at makeO experience centres and partner clinics.