Rumour Has it that Laser Hair Removal is Painful. Is this True?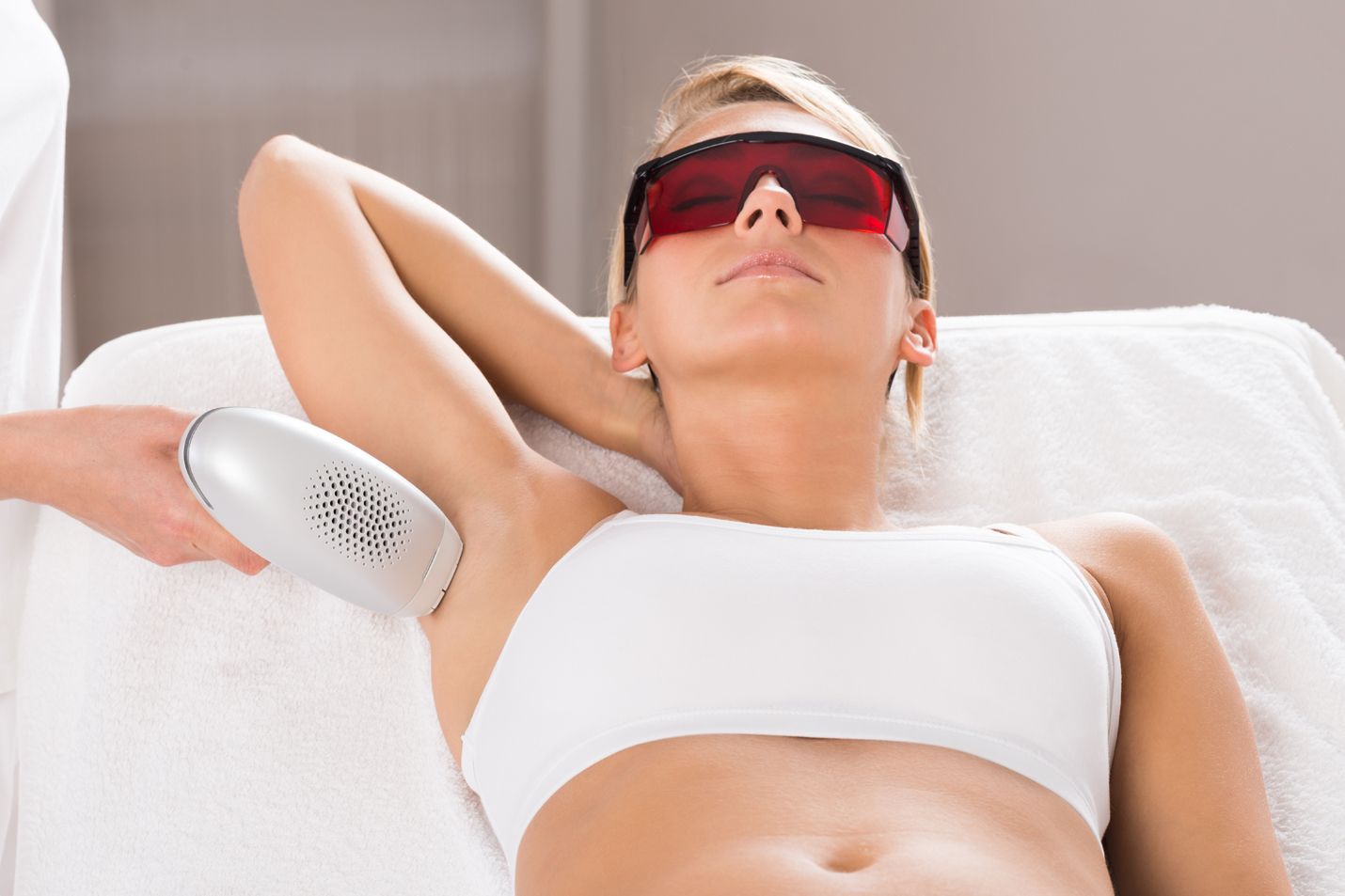 "Is laser hair removal painful?" If this is a question that keeps you up at night, this article will bring you a sigh of relief. Gone are the days when hair removal used to bring up rough memories of painful waxing sessions. We have grown past it and are racing towards a smoother and painless experience with laser hair removal.
Coming back to the question- is laser hair removal painful? Well, if we had to rate the experience on a ten scale, it would be 8.5/10 on the pain-free meter.
Let's find out what exactly happens in a laser session to get a better understanding!
Pre-Laser Hair Removal
Before getting into the pre-laser hair removal process, the first thing you must do is find a professional dermatologist with the appropriate license. Once that is out of the way, you can move ahead and start preparing your skin for the process.
1. Honest conversation: It is important to be vocal to your dermatologist about any skin conditions you have or had in the past. Every skin-related issue needs to be out there, so the dermatologist can curate a customized plan for the specific needs of your skin. Moreover, expectations should be clear before starting the process, so transparency is maintained from both ends.
2. Sun protection: Before diving into the process, you must avoid sun exposure. If you are out in the sun, sunscreen should be applied consistently to create a secure barrier between your skin and the harmful UV rays.
3. Dodge hair removal: Avoid hair removal methods, especially waxing and plucking. The reason for this is simple: the hair follicle should not be disturbed before laser hair removal, as the laser defaces the follicle. Waxing or plucking makes it hard for the laser to detect the hair follicles, which can result in some parts being left untreated.
Once these steps are checked off the list, you can move on to the process of finally getting laser hair removal. We are sure that you will be pleasantly surprised with this smooth and pain-free process. So, if you are wondering is laser removal painful, there's nothing to worry about!
Fun Trick: Take a 'before' and 'after' photo of your skin to see how it looks visibly smoother and flawless once the process is completed.
Laser Hair Removal Process- What Exactly Happens
This is the exciting part, where we discuss what exactly happens between the 'before' and 'after' pictures.
Before the process kicks off, the skin professional will thoroughly sanitize the area. After which, protective glasses are provided to ensure the eyes are safe from any laser contact.
The area where laser hair removal needs to be performed is cleaned, and the hair is removed with the help of a razor. This allows the laser to grasp onto the follicles properly.
Then selective hair removal or photo thermolysis is performed with the help of a laser. Laser heat wrecks the follicles, ensuring hair doesn't grow back for a long time, and in some cases, never.
Let's sum up this process in simple steps-
Sanitization of the area

Both the expert and client wear protective glasses

Area is adequately cleaned

Hair is removed using a razor

Follicles are diminished with the help of a laser

The process takes 10-30 minutes, depending on your chosen area
And you're done! You can return to your routine after the process but ensure that sunscreen is your best friend!
Did you know?
Laser hair removal is beneficial for ingrown hair too. Those sneaky little bumps will be removed for good, and your skin will become silky smooth.
Is laser better than waxing/shaving?
Let's get an insight into this topic-
1. SHAVING
- PAIN INTENSITY: Painless, but razor cuts can be painful
- AFTER-EFFECTS: Short-term solution
- TIME CONSUMPTION: Weekly/ Every four days
- HARM: In-grown hair and skin burns
2. WAXING
- PAIN INTENSITY: Painful due to hot wax and stripping
- AFTER-EFFECTS: Short-term solution
- TIME CONSUMPTION: Every 15-20 days
- HARM: Razor cuts and bumps
3. LASER REMOVAL
- PAIN INTENSITY: Highly comfortable and mostly pain-free
- AFTER-EFFECTS: Permanent/semi-permanent
- TIME CONSUMPTION: Each session reduces the hair growth
- HARM: Zero side-effects
Is laser removal painful?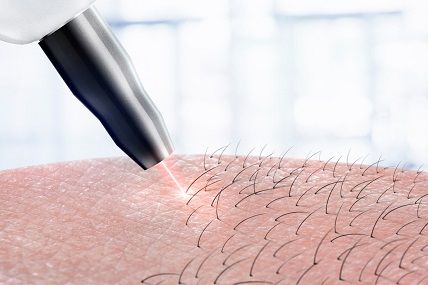 A little bit of this, and a little bit of that.
Laser hair removal is a pain-free experience, but it can cause a level of discomfort since the laser directly targets the hair follicles. The area on which the hair removal is being performed also plays a massive role in the pain intensity. Certain areas, including the bikini line, can cause a little more malaise than other areas like arms and legs.
'Is laser removal painful' has a simple answer- no. The only thing that can occur is discomfort. Another factor that plays a favourable role with laser hair removal is time; the sessions are so quick; you won't even realize when they passed by.
Fun fact: While giving feedback, some people called laser treatment a 15-minute-long massage session.
It's self-care hour!
We at makeO skinnsi have the finest team of professionals with decades of experience and incredible expertise in laser hair removal. To make things even better, we offer at-home services at affordable rates, so you don't have to step out or worry about going overboard with the budget. Our team prioritizes customer comfort. Hence, each step is performed with utmost precision, and your skin will thank you for laser hair removal once the session is complete.
Visit our website now and book a session to get a customized solution for your skin.
About makeO
makeO is the first of its kind at-home oral and skin care services in India, that is focussed on providing technology and science-backed solutions to its customers.
makeO will offer expert-backed oral and skin care solutions such as teeth alignment with clear aligners, laser hair removal, hydra facial, acne treatment services, anti-ageing treatments, and premium products, including electric toothbrush, teeth whitening kit, aligner cleaning foam, face wash, toner, etc. – all of which are available directly at customers' doorstep as well as at makeO experience centres and partner clinics.