Here's What You Need to Know About Laser Hair Reduction: The Before and After Effects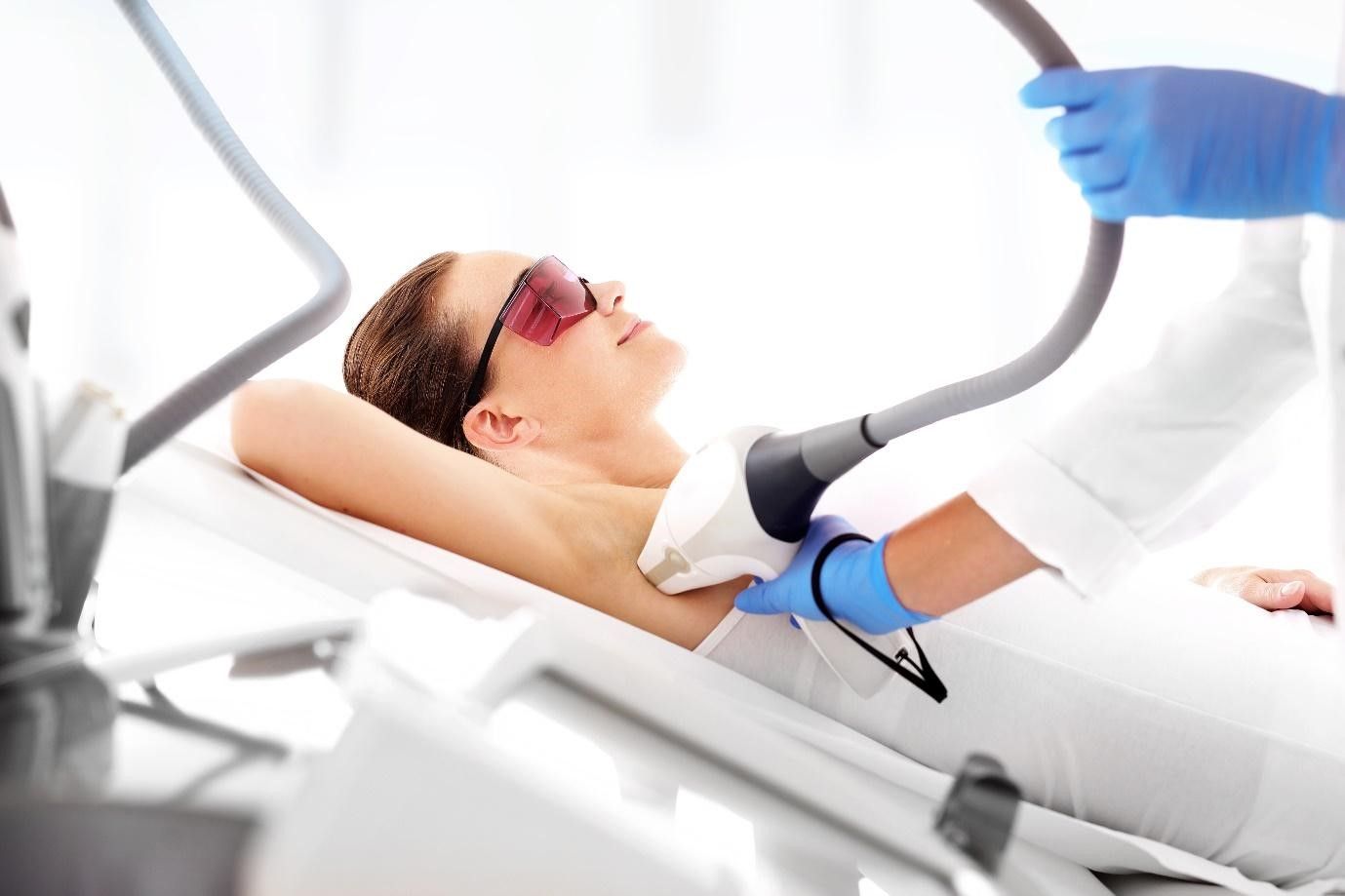 At skinnsi, the laser hair reduction session is conducted where laser waves go deep into your hair follicles. Once the hair follicles heat up, their growth is affected. It takes a couple of weeks for new hair to grow. However, with each session, the targeted hair eventually starts shedding away on its own.
So, the next time when new hair grows, it is much finer and thinner. With each laser hair reduction session, you will see less hair growing back. And there will come a point in time, where hair will stop growing completely. You can avail laser hair reduction treatment in all areas such as legs, arms, underarms, chest, stomach, and back.
Subsequently, you must also know what you should do before and after a laser hair reduction session. If you are a beginner, you should be well-versed with the before and after-effects of a laser hair reduction session.
Things You Should Take Care of Before the Session
Before the session, you should not apply any make-up, lotion, or deodorant on the area where you want to get the laser treatment done.
You should stay away from direct sunlight for at least 3 days before your laser hair reduction session.
You should avoid using spray tan products for a minimum of 2 weeks before your laser hair reduction session. This is done to avoid potential injury.
You should avoid waxing/threading/tweezing in the target area for at least a month. However, you can go ahead with shaving.
Things You Should Take Care of After the Session
1. Redness and irritation are normal
After the laser hair reduction treatment, you will notice redness and irritation at the treated area. It is common as they last for only a few hours. To get rid of the redness and irritation, you can use an ice pack or you can also consult your dermatologist. We have observed that people with darker pigmented skin tend to suffer from discomfort more than their lighter skin friends. Such types of issues tend to persist for some time.
2. Clean the treated area gently
Even though we recommend that you should not use any soap or face wash on the targeted area, if you really want to, then you should wash it gently, and that too with a mild face wash.
Avoid using makeup/lotion/moisturizer/deodorant for the first 24 hours you must ensure that the targeted area is kept clean and dry. Avoid using makeup, moisturizer, or deodorant (for underarms) if you face redness or irritation.
After Effects of The Laser Hair Reduction Session
1. You will shed dead hair
You will notice that dead hair starts shedding between 5 to 30 days of your first laser hair reduction session which is normal.
2. Exfoliate to speed up the hair shedding
As you experience shedding of the hair in the first 5 to 30 days, you will also see new hair growth. To speed up the process of shedding old hair, you should wash your hair with a cloth and water or you can also shave your hair.
3. Avoid sun exposure
After the laser hair reduction session, you should avoid sun exposure. This is done to reduce the chances of dark or light spots on your skin. Also, make sure to apply sunscreen before you step out of your home.
4. Avoid scratching the targeted areas
Make sure that you don't pick or scratch the targeted area. Also, avoid using any other hair reduction methods or products apart from shaving. Using other hair reduction products will prevent you from seeing great hair reduction results.
5. Your hair growth varies
On average, a lot of people will experience complete hair reduction after undergoing 6 to 10 sessions. But the frequency or density of regrowing hair will vary from person to person.
Now that you are aware of what to do before and after the laser hair reduction session, book an appointment with skinnsi. We offer the best laser technology and our services are painless and cost-effective. To know more about our services, you can check out our website.