Here's a Quick Look at the Benefits of Hydrafacial Treatment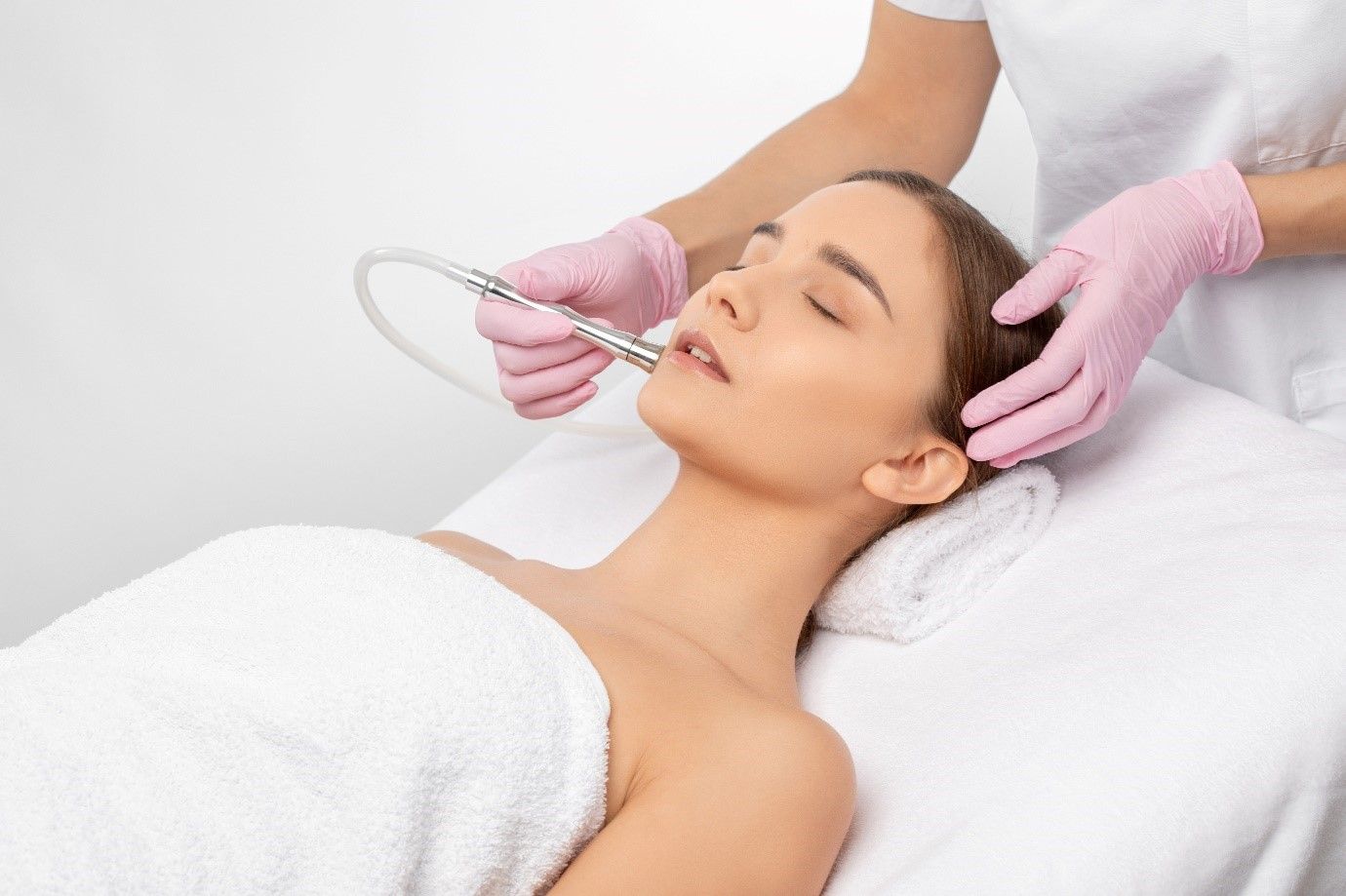 Are you looking for laser hair removal solutions but the thought of getting redness and irritation scares you? Then you have landed at the right place. As a premium skincare brand in the country, we offer safe laser hair removal treatment for women.
However, if you are looking for a laser hair removal treatment that is not harsh on your skin, then you must opt for our Hydrafacial treatment. To help you understand everything about Hydrafacial treatment, we have curated a quick list of benefits.
Everything You Should Know about Hydrafacial Treatment
What is hydrafacial treatment? It is a touch-free laser hair removal treatment that uses a water-based technique to cleanse, exfoliate and nourish your skin. In the Hydrafacial treatment, the laser beam uses radiofrequency to tighten your skin.
Since the treatment is water-based, it rejuvenates your skin, giving it an instant glow. Before you attend your next party, remember to get this relaxing laser hair removal treatment to get rid of fuzzy hair. The hydrafacial treatment offers up to 90 percent hair reduction within 6 to 10 sessions.
Why Should You Opt for Hydrafacial Treatment?
A lot of women and young girls suffer from the problem of facial hair. Using hot wax or razor on your skin often leaves it dull. However, have you ever pondered about a one-stop solution to get rid of facial hair as well as get glowing skin?
Our hydrafacial treatment is the right answer for your problem. It gives you the benefit of a relaxing facial and removes hair. Read to know some benefits of this chemical-free laser hair removal treatment.
1. Follows Strict Hygiene Standards
Since the entire Hydrafacial treatment is touch-free and conducted through a machine, we follow proper hygiene standards.
2. We Guarantee No Pain
Hydrafacial treatment uses radiofrequency to tighten your skin. We assure you that you will not face any pain, needling or pinching throughout the session.
3. No Downtime
Unlike the facials that you opt for in a salon, the hydrafacial treatment we offer does not require you to undergo any downtime. You can continue with your daily chores and even attend parties after the hydrafacial treatment session.
4. Appropriate for All Skin Types
makeO skinnsi's Hydrafacial treatment is suitable for all skin types - be it oily, acne-prone, or dry skin. We vouch that it will do wonders for your skin.
5. Zero Skin Reaction
One of the common problems women face post-facial is irritation and rashes. However, after getting the Hydrafacial treatment, we promise you that you won't face any reaction on your skin.
6. Customisable Treatment
Our Hydrafacial treatment is customised according to your skin type. Women often complain of getting rashes or acne after using hot wax. However, our team of dermatologists study your skin and curates a plan according to your skin condition.
7. We Offer At-Home Treatment Facility
Understanding the hectic lifestyle modern-day women lead, we have started at-home hydrafacial treatment. In this option, a well-trained therapist will come to your home and carry out the Hydrafacial treatment. Now you can sit back and enjoy the laser facial in the comfort of your home.
As you can see, there are more benefits of getting the Hydrafacial treatment than going to a salon or following home remedies. At makeO skinnsi, our vision is to offer excellent laser hair removal services to all sections of society. This is why we offer a wide range of packages. As a beginner, you can also take our package on an EMI basis, where the EMI is just Rs 1166 per month. Contact us to know more about our Hydrafacial treatment