5 Reasons You Should Consider Laser Hair Reduction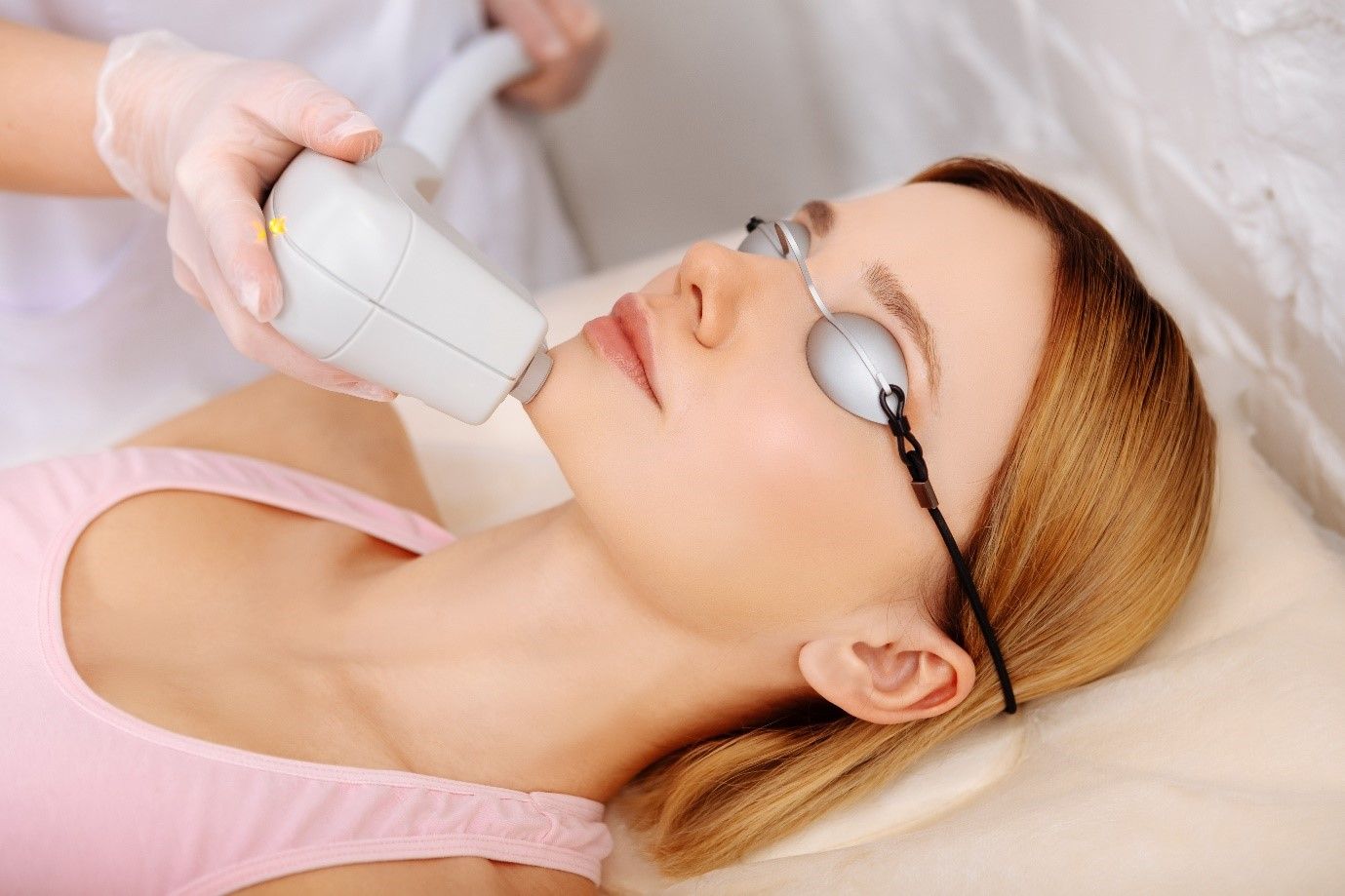 Laser Hair Reduction is not a very new procedure however, it is surrounded by mystery and misconceptions. Many assume laser hair removal to be painful, costly and quite the hassle when in reality it really is the opposite! Are you skeptical about laser hair reduction too? Put your fears away because we are here to dispel all the myths about it and list down 5 reasons why you should opt for it:
5 Reasons You Should Opt for Laser Hair Removal
1. Nearly painless
Waxing, one of the more effective forms of hair removal can still be painful and cumbersome. With laser hair removal you can expect smooth, hairless skin in a nearly painless procedure! As new technology rises, lasers today are able to efficiently perform hair removal with minimal to no pain!
2. Low Maintenance
Are you someone who keeps looking out for convenient grooming solutions? Then this might be one of your favourite laser hair removal advantages. This hair removal procedure is absolutely low maintenance. Depending upon your chosen body parts for laser hair removal, you are asked to attend a few sittings. For a full body hair removal, 6-8 sessions of laser are required, after which you are free to flaunt your well-groomed body! Unlike waxing and shaving, your hair takes a long time to grow back which really cuts down the amount of maintenance it requires!
3. Saves time and money!
You might have spent hours in the salon for a full body wax or spent a few hours every other week trying to have your entire body waxed. With laser hair reduction, you can save not only money but also your precious time.
4. Goodbye ingrown hair!
Have you been plagued with stubborn ingrown hair due to regular shaving? Ingrown hair shows up as bumps on the skin and is tough to shave off. These can sometimes gather bacteria and cause inflammation too. Moreover, ingrown hair comes in the way of a silky smooth shave! Laser hair reduction permanently removes ingrown hair by targeting the root of the hair follicle. Hence, with this procedure, you can avail one of the best laser treatment benefits, which is saying goodbye to ingrown hair!
5. Increases Confidence
Always being uncomfortable about your body hair or wearing clothes to cover it can be an exhausting habit. Get rid of it with ease by choosing laser hair reduction. Now you can finish 6-8 sessions and flaunt your well-groomed body with confidence!
Why Choose Laser Hair Removal at skinnsi by makeO
Avail all the above-mentioned benefits of laser hair removal with makeO skinnsi's Laser Hair Reduction! It is a convenient and effective procedure that uses a 4 wavelength ice-cool laser technology to zap your hair follicles in a pretty painless way! That's not all! makeO skinnsi's Laser Hair Reduction gives permanent results, and gives you the ultimate hair removal service from the comfort of your own home! Interested in learning more? Check out makeO skinnsi's Laser Hair Reduction with affordable EMI plans starting from Rs. 2,300 per month!
FAQs
What are the advantages of laser hair removal?
If you are wondering 'why choose laser hair removal?', then remember that a good laser hair removal treatment is convenient, permanent, low maintenance and saves you money and time too. It is also nearly painless and gives smoother skin!
Why get laser hair removal?
If you are looking for a permanent fix for your unwanted body hair removal, then you must note the laser treatment benefits! It is a favourable way of getting rid of hair and ingrown hair too. It saves time and gives you the perfectly hairless smooth skin you desire for a long time.
Does laser hair removal also improve skin?
Yes, since laser hair removal targets the hair follicles on the skin, it can make your skin appear hairless and smoother. These procedures are also known to even out skin tone and reduce sun spots!
What are the laser hair removal advantages and disadvantages?
Lasers are strong and require a professional to use them well. They cannot be used near the eye region or on tanned skin. Since the laser beam is very strong, the user and the expert must wear protective glasses during each sitting. This procedure is also known to cause temporary sensitivity, irritation and redness to the skin. The benefits of laser hair removal are that it easily and permanently reduces hair growth, making it easy for you to fault your impeccable self! It also reduces ingrown hair and makes skin smoother!
AMPA Orthodontics Pvt. Ltd. An ISO 13485:2016 Quality Management System certified by Zenith Quality Assessors Pvt Ltd and US FDA Cleared.
© 2022 makeO. All right reserved.