Everything You Need To Know About The Best Alternative To Teeth Clips, i.e. Aligners
You want a smile makeover. But you also want it to be comfortable, convenient and pocket-friendly, correct? Plus of course, you're too scared of those painful and uncomfortable conventional metal braces or clips for teeth. All of this sounds familiar? What if we tell you there is an alternate way to fix your orthodontic issues that's super comfy,aesthetic, and affordable too? You'd probably say that we're kidding. But no, we're not!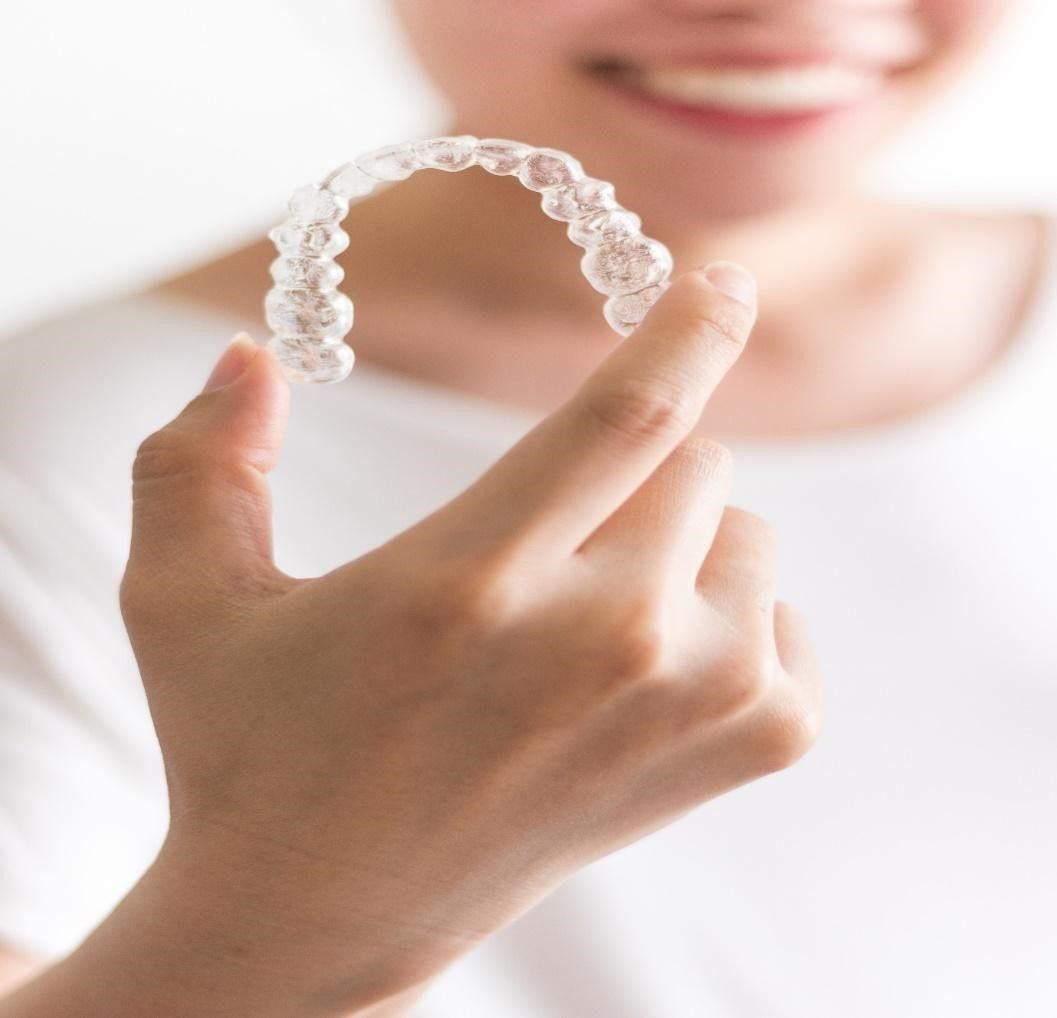 toothsi brings you aligners that are a transparent, comfortable, and completely removable alternative to clip for teeth! Don't worry about how much they cost as they are incredibly pocket-friendly! Aligners have seen a sharp rise in recent times and trends to fix orthodontic issues and transform your smile, as opposed to traditional clips for teeth. Moreover, they top the list when it comes to ease and comfort. Intriguing, right? Let's get to know a little more about this comfortable alternative to clips for teeth
All about aligners! Aligners are a set of custom-made plastic trays that are an ideal solution for fixing your orthodontic issues such as overcrowded teeth, misaligned teeth, overbite, etc. They are designed after our orthodontists take a 3D scan of your teeth. Unlike conventional clips for teeth, transparent aligners work on fixing your orthodontic issues without any hassle or inconvenience.
Features of removable aligners
1. Super Comfortable Everyone like staying in their comfort zone? You are no different from us tbh! With toothsi aligners you do not have to worry about how to use teeth clip as they are super comfy, yet effective, you do not have to sacrifice your comfort or face any inconvenience, for that matter! Doesn't Keep ou Away From our Favourite Food
No one wants to give up on their favourite food during a movie marathon. But you must've heard the common saying that one has to let go of their love for food to transform their smile and fix their orthodontic issues, right? While that might be the case with clips for teeth, it isn't so with aligners! So, forget about saying no to your favourite food!
2. Customised, Just The Way You Like It!
You're a fan of custom-made stuff? Just like you, we like customising aligners too! Which is why toothsi aligners are customised specifically for your teeth! Fascinating right?
3. Transparent
Traditional clips for teeth are quite visible to the naked eye. As a result, it may make one conscious of how they may appear to someone else! Therefore, for all those looking for a low-key smile makeover, our removable and transparent aligners are just for you! So, no more shying away from smiling and getting clicked!
4. Affordable and pocket-friendly
Whoever said that fixing your orthodontic issues and getting that smile makeover will burn a hole through your pocket surely never heard about us. Because makeO toothsi aligners are affordable and are light on your pocket too! Getting an Insta-worthy smile just got a lot more easy.
Go for the best!
So now that you are well-versed with how transparent aligners are a perfect solution for getting that smile makeover, why not kick start your toothsi smile journey today? At toothsi, we offer a seamless and flawless way of fixing your orthodontic issues and getting a celeb-like smile with invisible & removable aligners. Moreover, you can start your smile transformation journey from the comfort of your home! So what are you waiting for? Book an online video consultation with us and start your smile makeover journey today!
AMPA Orthodontics Pvt. Ltd. An ISO 13485:2016 Quality Management System certified by Zenith Quality Assessors Pvt Ltd and US FDA Cleared.
© 2022 makeO. All right reserved.