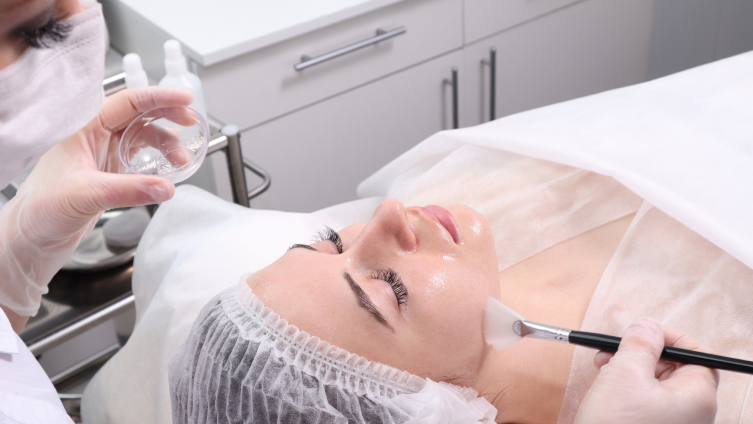 What is a makeO peel?
A much-needed break for your skin.
Chemical peel is a skin-rejuvenating process that breaks down dead skin cells and pulls out the bad guys (excess oil and dirt) from clogged pores over time by using a mild medicated solution derived from natural fruits.
How does it help?
- It helps in faster healing of acne.
- It helps in oil control and prevents new zits and breakouts
- It reduces dullness, pigmentation and marks
- It promotes a fresh, radiant skin with even tone and texture.
Why choose makeO peel?
dermat trained and certified therapists
It's suitable for all skin types
skinnsi packages
no hidden extra cost. All prices inclusive of tax
how does it work exactly?
Your skin is cleansed thoroughly.
A soothing cream is applied to prevent irritation.
Chemical peel solution is applied.
After peel wash, a hydrating mask is applied for nourishment.
healthier, happier skin awaits you
find your best solution!
AMPA Orthodontics Pvt. Ltd. An ISO 13485:2016 Quality Management System certified by Zenith Quality Assessors Pvt Ltd and US FDA Cleared.
© 2022 makeO. All right reserved.