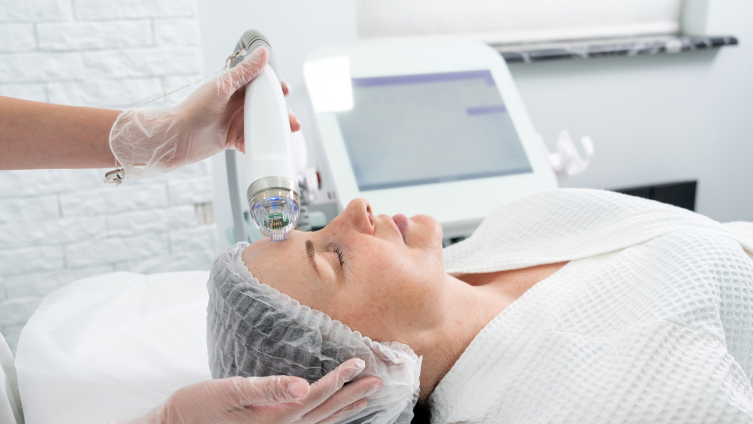 what is skinnsi scar reduction?
Whether it's scars from acne, skin injury or surgery, you can now get rid of them!
Microneedling Radio Frequency is a simple laser process where radio waves are sent into the skin to increase collagen production for tighter, smooother skin. Don't worry, it is safe and painless.
What are the benefits?
- It reduces acne scars on your face
- It minimizes your enlarged pores
- It improves the appearance of your stretch marks
- It reduces the appearance of your wrinkles and fine lines
- It repairs your sun-damaged skin
why choose skinnsi scar reduction?
It's USFDA- approved, so it's extremely safe!
Dermat trained & certified therapists
It's suitable for all skin types
skinnsi packages
no hidden extra cost. All prices inclusive of tax
how does it work exactly?
The affected areas are cleansed
A numbing (anesthetic) cream is applied
Laser shots are given on the chosen area
Ice cubes are applied to treated area
healthier, happier skin awaits you
find your best solution!
AMPA Orthodontics Pvt. Ltd. An ISO 13485:2016 Quality Management System certified by Zenith Quality Assessors Pvt Ltd and US FDA Cleared.
© 2022 makeO. All right reserved.