6 Advantages of Wearing Clear Aligners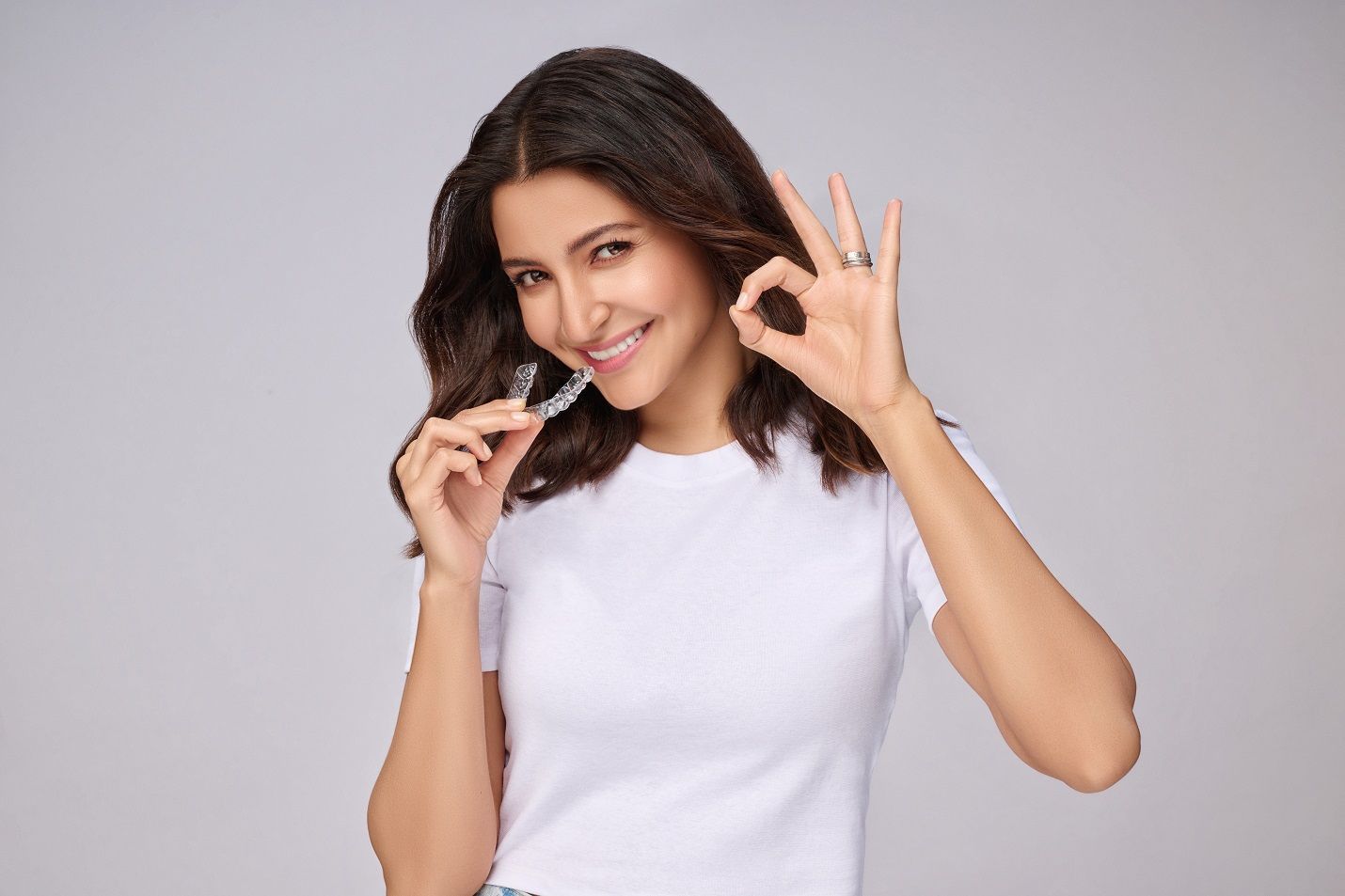 Long gone are the days of choosing traditional braces with an archwire and brackets for your teeth correction. Such braces do not provide the necessary comfort and appearance that is required during a long teeth correction process. If you are looking for effective teeth correction treatment without facing such issues, then clear aligners are the perfect choice for you.
Clear aligners are becoming more popular with time due to the numerous benefits they provide. If you are confused about choosing the right type of method for your treatment, then you should look at the benefits of invisible braces.
Here we consider all the advantages of clear aligners that will help to decide whether it is the right choice for your smile makeOver.
Advantages of Clear Aligners
1. Invisible Appearance
Traditional braces require a lot of dental material that gets fitted on your teeth throughout the process. In traditional braces, your teeth will be fitted with brackets, elastic ties, and an archwire that will clutter your mouth. One of the advantages of clear aligners is that you get invisible trays that provide a discreet appearance from the public eye.
2. Comfort Using Teeth Aligners
Once fitted on your teeth, the components of traditional braces can only be removed at the end of your treatment. Also, you have to visit your clinic regularly to change the archwire to tighten the elastic ties on your brackets. One of the major aligners benefits is that you get a set of trays that you can easily slide on and off of your teeth. You require fewer dental visits as you receive all the sets of trays in advance that will be required for your teeth correction.
3. Better Lifestyle Choices
Traditional braces can restrict your lifestyle choices as you may avoid going to social events with the fear of your braces being too visible. Aligners are removable and also discreet, hence they are apt for social gatherings.
4. Maintain Good Oral Hygiene
Food can easily get stuck in the brackets of traditional braces which can lead to issues such as plaque, gum disease, and bacteria build-up. You can also experience cuts and bruises in the inner part of your mouth due to sharp brackets. Among the benefits of invisible braces, one benefit is the ease of removal which will allow you to remove the trays during eating and cleaning. Good oral hygiene is one of the invisible braces benefits as you can clean your mouth in a much better way.
5. Less Treatment Time
Traditional braces can take an average time of 18-24 months for teeth correction depending on your case. Clear aligners provide a much shorter treatment plan with an average time of 8-12 months. You will also require fewer clinic visits as you receive the complete set of trays required for your teeth correction treatment.
6. Freedom of Food Choices
Of all the advantages of clear aligners, the most important is the choice of food that you can have during the treatment. Traditional braces limit the food choices that you can have for safeguarding your brackets and archwire. On the other hand, you can easily experience all your food choices since the aligners can be removed while eating.
Conclusion
Clear aligners can be considered a more convenient and discreet way for correcting your teeth. If you are looking for high-quality aligners, then check out makeO toothsi aligners. Using makeO toothsi teeth aligners can help you to achieve your perfect version of a smile. You can start your teeth straightening process with makeO toothsi with a pricing plan starting from ₹3,219/month.
FAQs
Are aligners better than braces?
Invisible aligners are a better option for adults who want to straighten their teeth with convenience and comfort. Invisible aligners can straighten teeth while covering a variety of issues such as crooked teeth, uneven bite, gaps in teeth, etc. Braces can be used for children and teens that don't require the need to carry out the treatment discreetly.
Are aligners good for your teeth?
Yes, aligners are good for your teeth as they enable you to maintain proper oral hygiene throughout your treatment. You can easily remove your teeth aligners while eating and brushing which will help you to maintain good oral hygiene.
How quickly do aligners work?
Aligners take less time to straighten teeth compared to traditional braces. Depending upon your case, aligners will require an average time of 8-12 months to straighten your teeth. Whereas traditional braces require an average time of 18-24 months to correct the position of your teeth.
Are invisible aligners effective?
Yes, invisible aligners are effective for almost all types of issues related to teeth correction. Invisible aligners can effectively correct issues such as crooked teeth, uneven bite, gaps in teeth, and much more.