Clear aligners for teens – 5 questions a parent might have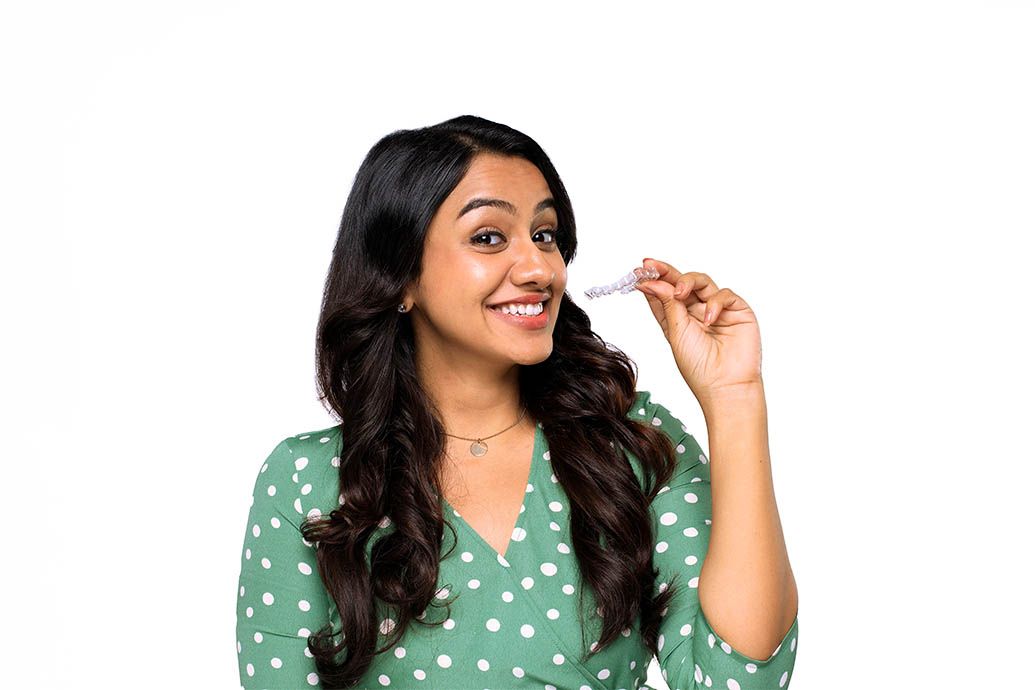 Are you planning to invest in a smile makeover for your teenager? We will take a wild guess here and say that they are resisting the idea of metal braces. Isn't it? Your teen may be self-conscious of having braces in their school. They don't want to stand out just because they are correcting their smile. So, what do you do? Force them to put on braces or let them continue living with crooked teeth?
Well, we have just the right option for you – clear aligners. These are an invisible option that your teen will happily choose over braces. They are happy. You are happy. It's a double win.
Pretty sure you have a couple of questions about clear aligners for teens. Let's take a look at them.
1. Is it safe for my teen to use clear aligners?
Yes, absolutely. Clear aligners are safe and can be used to straighten your teen's pearly whites without any issues. Toothsi takes the protection and hygiene requirements of your teen very seriously.
While toothsi clear aligners are completely safe, your teen has to maintain excellent oral hygiene. They need to brush and floss regularly and keep the aligners clean.
2. How will clear aligners straighten my teen's teeth?
Clear aligners are clear plastic trays that your teen will pop into their mouth. The aligners will be custom-fit which means that the aligners will fit snugly to the teeth. The aligners will then apply calibrated and incremental pressure on the teeth to move them into the right positions.
Your teen will be given several sets of aligners based on the customized plan. Each set will move the teeth incrementally to a new position. Then, your teen will have to switch to the next set of aligners, which will move the teeth further. As they move on to the last set of aligners, their teeth issues will be completely fixed and they will have straighter teeth. And yes, a better smile.
3. Are clear aligners more expensive than other orthodontic treatments?
It is common to see most parents choose metal braces over clear aligners assuming the latter is expensive. Unfortunately, this is a common misconception. Clear aligners are priced competitively and almost as much as other alternatives.
In fact, toothsi aligners are 70% more affordable than other alternatives. So, if you are on the fence about going for clear aligners for your teen, we'll say go for it. Your pockets will be happy and so will your teen.
4. Will my teen face any issues while using clear aligners?
One of the major issues with teens using aligners is that they might not wear them for the recommended time of 20-22 hours each day. In the beginning, there will be an adjustment period during which your teen may be tempted to skip using the aligners. They might even notice a slight lisp. This may make them conscious and think twice about continuing with the aligners.
But, you need to make sure that your kid is being disciplined about using the aligners. Even if they feel like skipping it due to any reason, ensure they use the aligners as recommended.
5. What if my teen loses or breaks one of his aligners?
If handled improperly, the aligners can get damaged or broken. If the aligners break or get lost, you need to get in touch with your orthodontist immediately. Your kid will need aligners immediately to stay on track with the treatment plan.
Ensure your kid uses their aligners with care to prevent them from breaking. The main reason why aligners get lost is because people take them out and forget where they kept them. To make sure it doesn't happen, you need to ensure that your kid always puts the aligners in the case as soon as they take them out.
If you have any more questions regarding clear aligners for your teen, get in touch with our team. Our orthodontists will be happy to answer all your questions and you can proceed with clear aligner treatment for your teen.